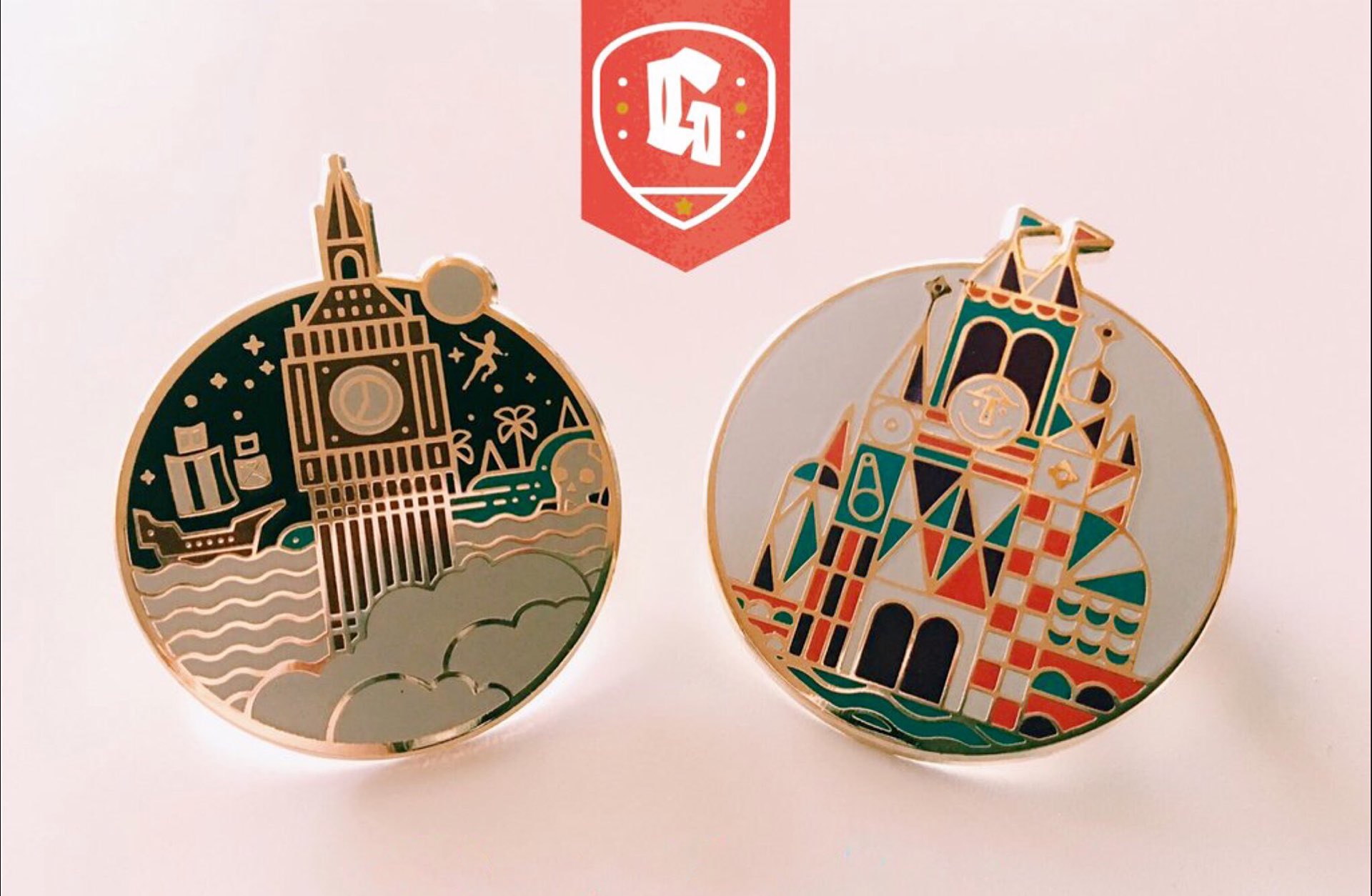 "Off to Neverland" and "World of Laughter" Pins by Studio Grason
Our editor-in-chief Shawn Blanc, knowing that I'm a huge Disney nerd, recently pointed me to designer Adam Grason's Etsy shop, Studio Grason. There, I discovered the "Off to Neverland" cloisonné lapel pin, along with one called "World of Laughter". The former is inspired by Peter Pan, while the latter is based on the It's a Small World ride at Walt Disney World.
Not much to say here except that I love the design of each pin, and that they'd made great gifts for the Disney fanatic in your life. They're both just $15, which isn't bad for handmade trinkets like these.