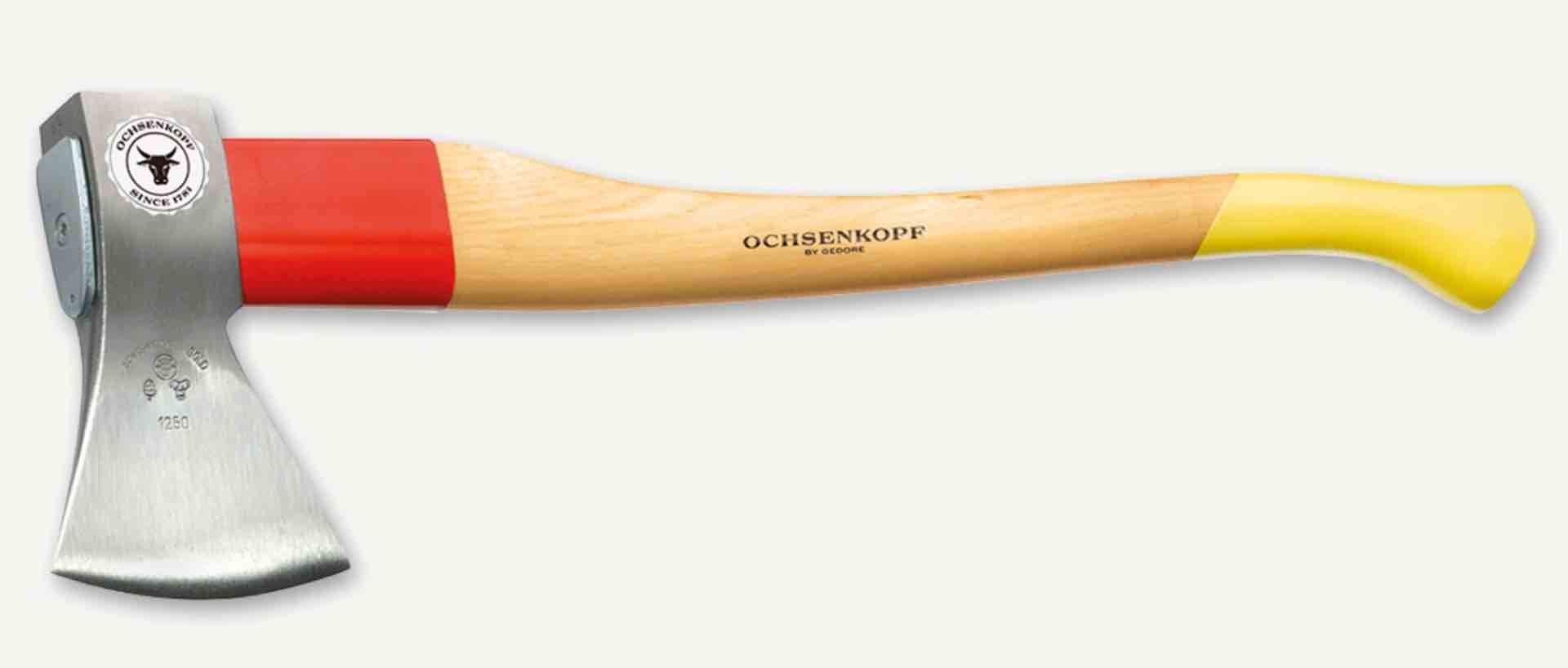 Ochsenkopf Universal Forestry Axe
Look, fellow nerdy white-collar guy, I get it. I know you've been holding off from buying an axe to avoid being lumped in with "hipster tryhards" and whatnot, or you think your friends will tease you for putting on masculine airs. I'm here to tell you that it's okay to still want one. This is a safe space, friend — a no-judgement zone.
Forget what anyone else thinks and take a look at Ochsenkopf's Universal Forestry Axe. The particular one I'm linking here is the OX 620 H-1257 model but they have others.
Ochsenkopf is a forestry/carpentry tool company that got its start in Remschied, Germany waaay back in 1781. They're owned by the Gedore Tool Group (also based in Germany), which itself has been around for a century. This is all to say that when you buy a tool from these guys, you can trust it's going to serve you well.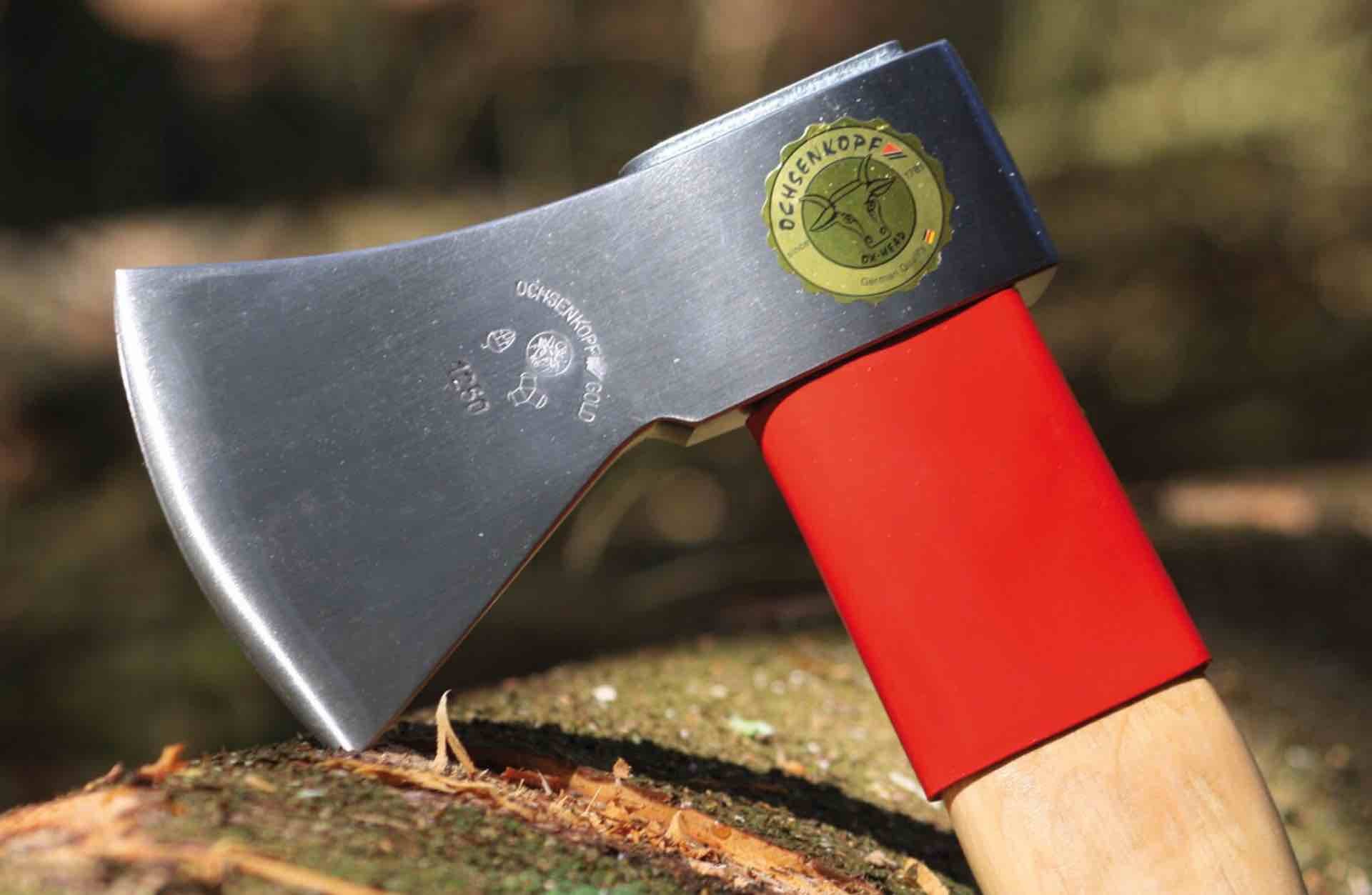 Now, back to the axe. You simply won't find finer worksmanship or quality than you do here, and it's worth every penny you spend.
The Rhineland pattern blade — a traditional German wide-bit shape — is well suited to felling, de-branching, and light wood splitting. The entire axe weighs in at a 4.63 lb (2,100g), about 2.76 lb (1,250g) of which belongs to the fine-polished C60-grade steel head, which in turn sits atop a 27.6″ (700mm) hickory handle.
Notice that big red section between the axe handle and head? That's part of the company's signature Rotband-Plus system, which combines a shaft-protective steel sleeve (the red part), tapered collar, threaded fixing plate, and wood screw to securely bond all the axe's components into one hardy unit.
This is the kind of axe you'll be able to pass down as an heirloom someday, and if well cared for, will perform just as well a generation or two from now.
Get it for $111 on Amazon.