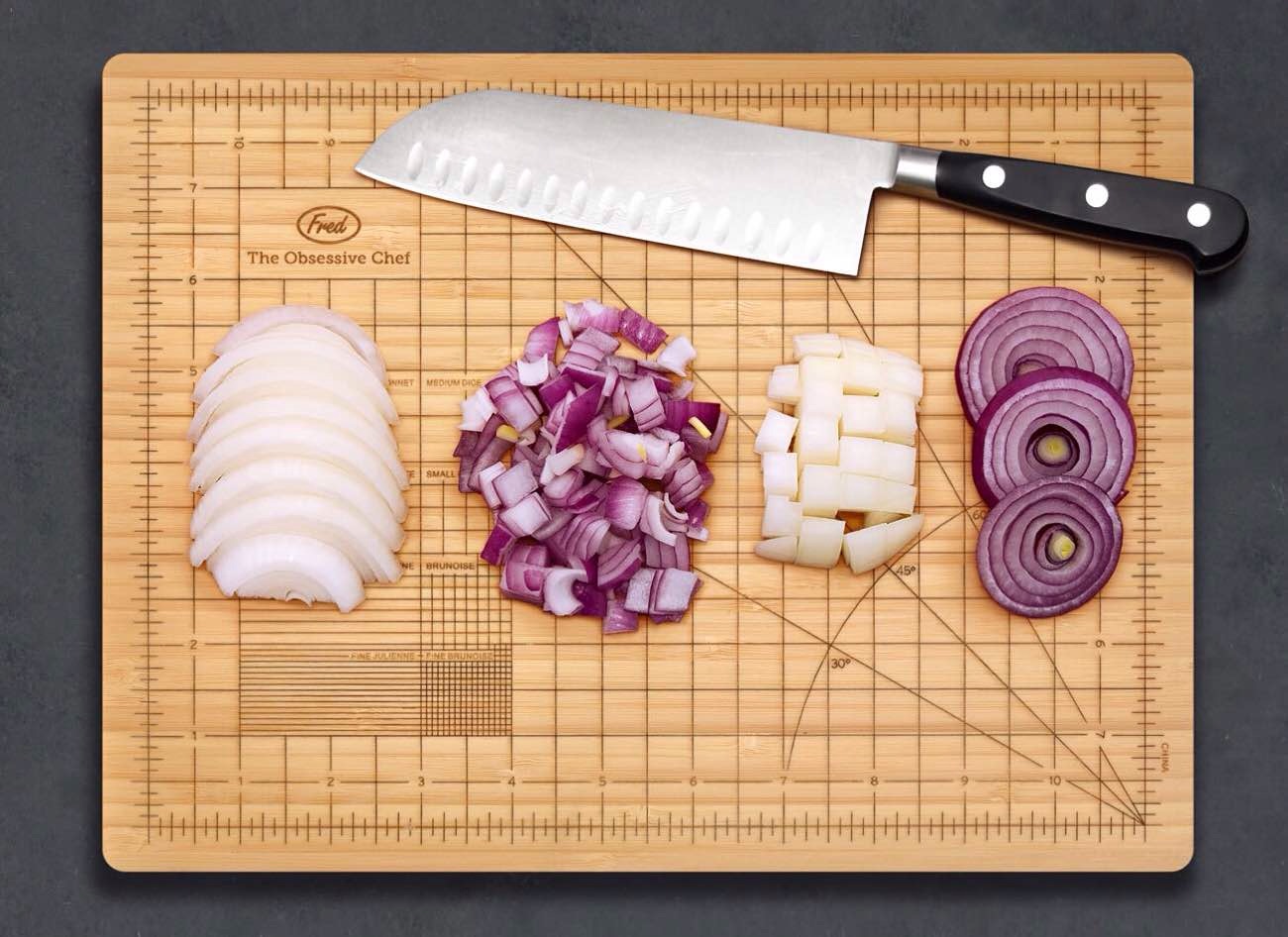 The Obsessive Chef Cutting Board
If you're a bit of a perfectionist in the kitchen, the "Obsessive Chef" cutting board from Fred & Friends is for you. This 9″ x 12″ slab of bamboo has been burnished with guiding lines and angles that help ensure you cut all your foods to exact measurements, whether you're dicing, julienning, brunoise-ing, or batonneting. Even if you're not clinically OCD, the board is still a useful culinary education tool.
Get it for $21 on Amazon.
P.S. Need a great chef's knife to go with this board? We've got a guide for that.