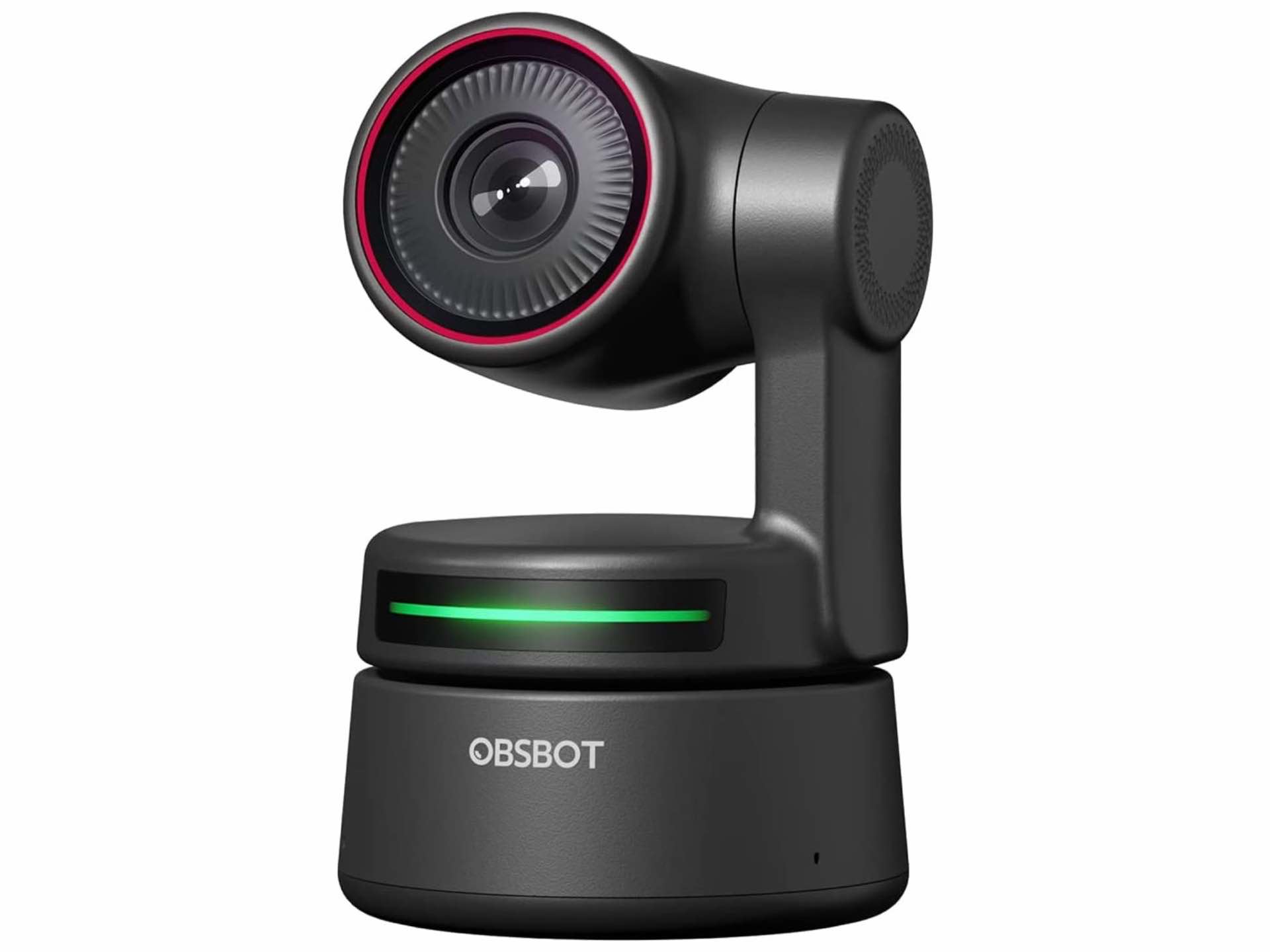 OBSBOT "Tiny 4K" AI-Powered Motion-Tracking PTZ Webcam
Whether you're working from home, a vlogger or streamer, a student taking online lessons, or you're the one teaching online lessons (even dance lessons, as my wife does), the "Tiny 4K" webcam from OBSBOT could be a great addition to your setup.
This smart little guy has a built-in gimbal and uses AI technology to automatically track and follow your movements — both side-to-side and up-and-down — and autofocusing all the while. It also allows for a couple of hand gestures that respectively allow you to 1) lock/unlock a target within the frame, and 2) zoom in or out.
As the "4K" in the name suggests, this camera offers top-notch image quality that remains crisp and clear even in low lighting conditions, so even those of you who prefer to work in a somewhat darker room (*raises hand*) will find it quite suitable. When you're done with it, simply flip the camera straight downward to turn it off and maintain your privacy.
The only things that leave a little to be desired here are the camera's dual microphones, which work okay as long as you're sitting close enough, but aren't going to win any audio awards or anything. Other than that, this device is pretty great.
The OBSBOT Tiny 4K webcam is $199 on Amazon and includes a couple of cables, a protective case, a USB-C to USB-A adapter, and a clip-on magnetic stand.