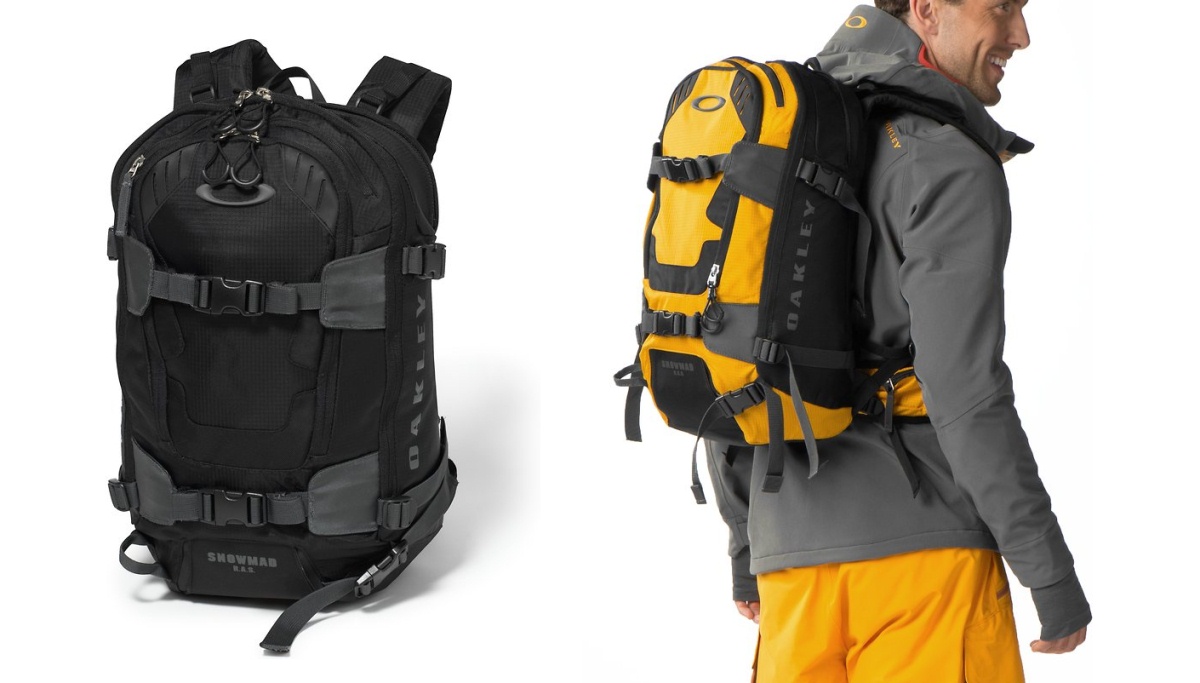 Oakley Snowmad R.A.S. Backpack
Our fearless editor Shawn Blanc is known to be an avid snowboarder, and with winter almost upon us, I think it's the perfect time to talk about Oakley's new Snowmad R.A.S (removable airbag system) Backpack ($225).
Designed for cross-country treks, this bag can hold your snowboard vertically, or your skis in one of two positions: diagonal or A-frame. It also has multiple specialized pockets for your goggles and other gear, an internal holster for a water reservoir (with freeze-resistant hydration tube), and a safety whistle on the sternum strap.
Its most notable feature though is the dedicated compartment that can house a Snowpulse removable airbag, sold separately for $450. I wouldn't call it an altogether cheap system, but if you're often in situations where avalanches are a concern, it's probably worth the cost.