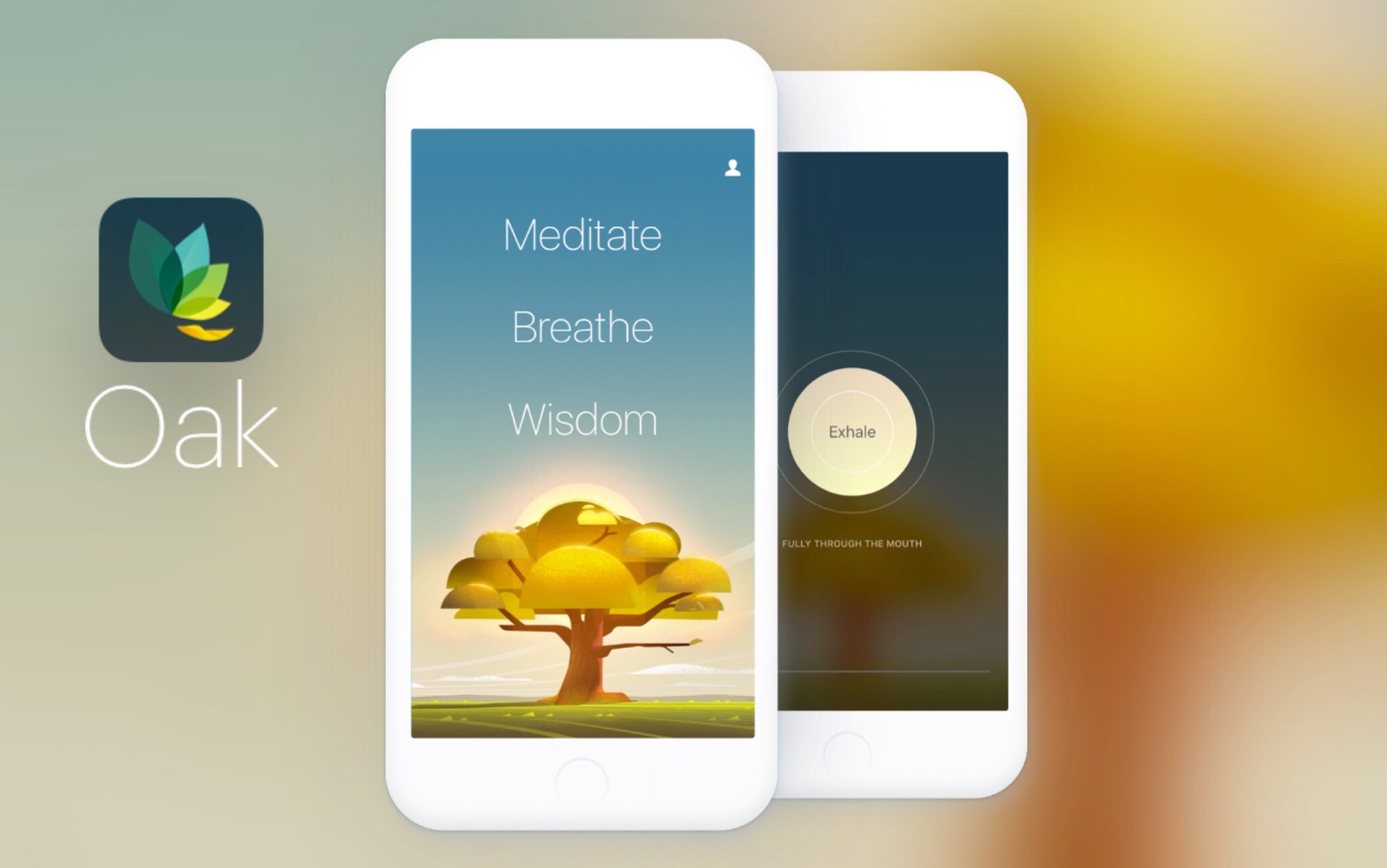 'Oak' Meditation App for iOS
Oak is a new app by Kevin Rose and Taylor Robinson that offers guided meditations and breathing exercises born directly from the data and feedback gathered from thousands of beta testers.
In a blog post, Rose explains the app's premise:
Monks don't use meditation apps

Our intention with Oak is to teach our users the fundamentals needed to practice app-free traditional meditation. That is, unguided, without instruction, and on their own. When our users are ready to move on from guided meditations, they can transition to using Oak as an unguided meditation timer.
And here's a nice video they made giving a two-minute explainer on meditation for beginners:
One nice touch in Oak is that, as you progress in your meditation exercises, the app displays a seedling that grows into a fully grown oak tree.
Oak is totally free to download from the iOS App Store. Give it a shot! It might be the thing that finally gets you to form a meditation habit.