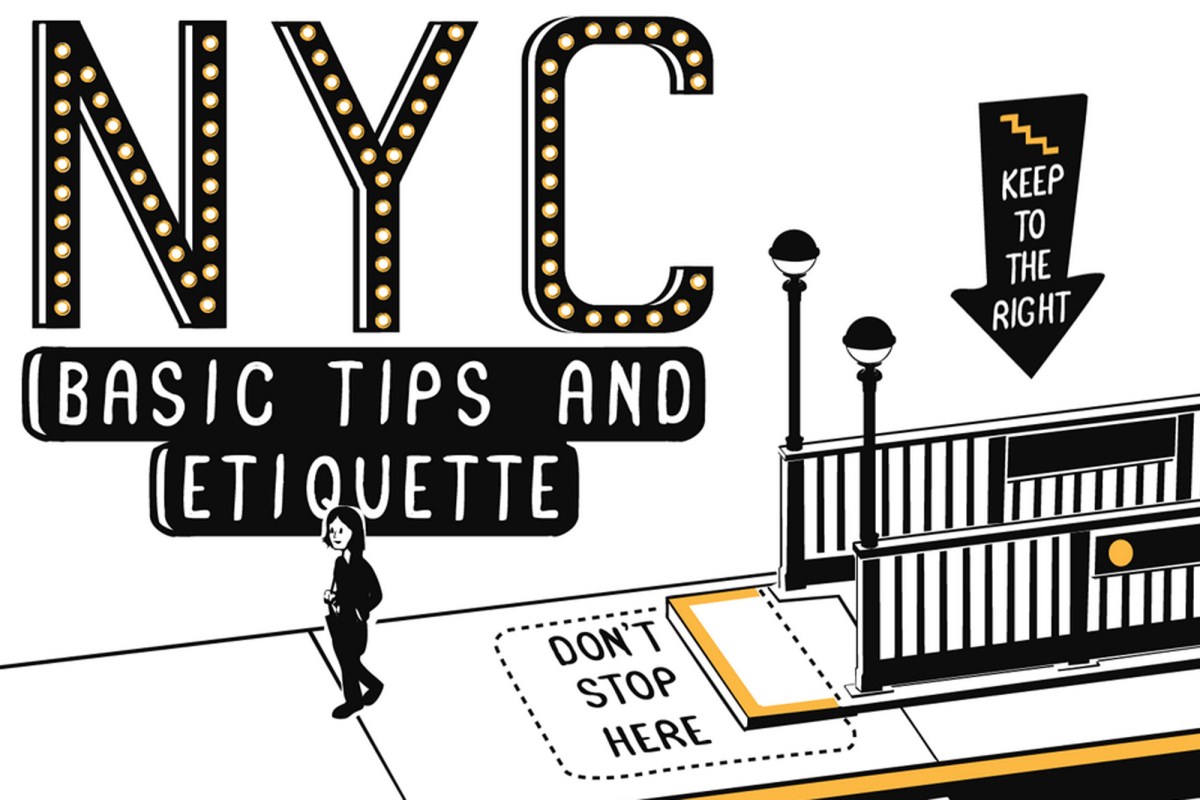 'NYC Basic Tips and Etiquette' by Nathan W. Pyle
Written and illustrated by Nathan W. Pyle, NYC Basic Tips and Etiquette is all about the unwritten rules of society that people in the Big Apple (and cities everywhere, really) often get wrong. The book offers friendly tips and advice to visitors and New Yorkers alike, answering important questions such as:
What is a bodega?
How do I walk on an escalator?
Do we need to be touching right now?
Where should I inhale or exhale while passing sidewalk garbage?
How long should I honk my horn?
What happens when I stand in the bike lane?
Who should get the empty subway seats?
and much more
Each tip is shown as a black-and-white illustration, the animated versions of which Pyle posted on Imgur a couple weeks ago (my favorite is this one). The paperback version from Amazon obviously won't have the animated versions, but the iBook version does!
Either way you go, the book is just $7.