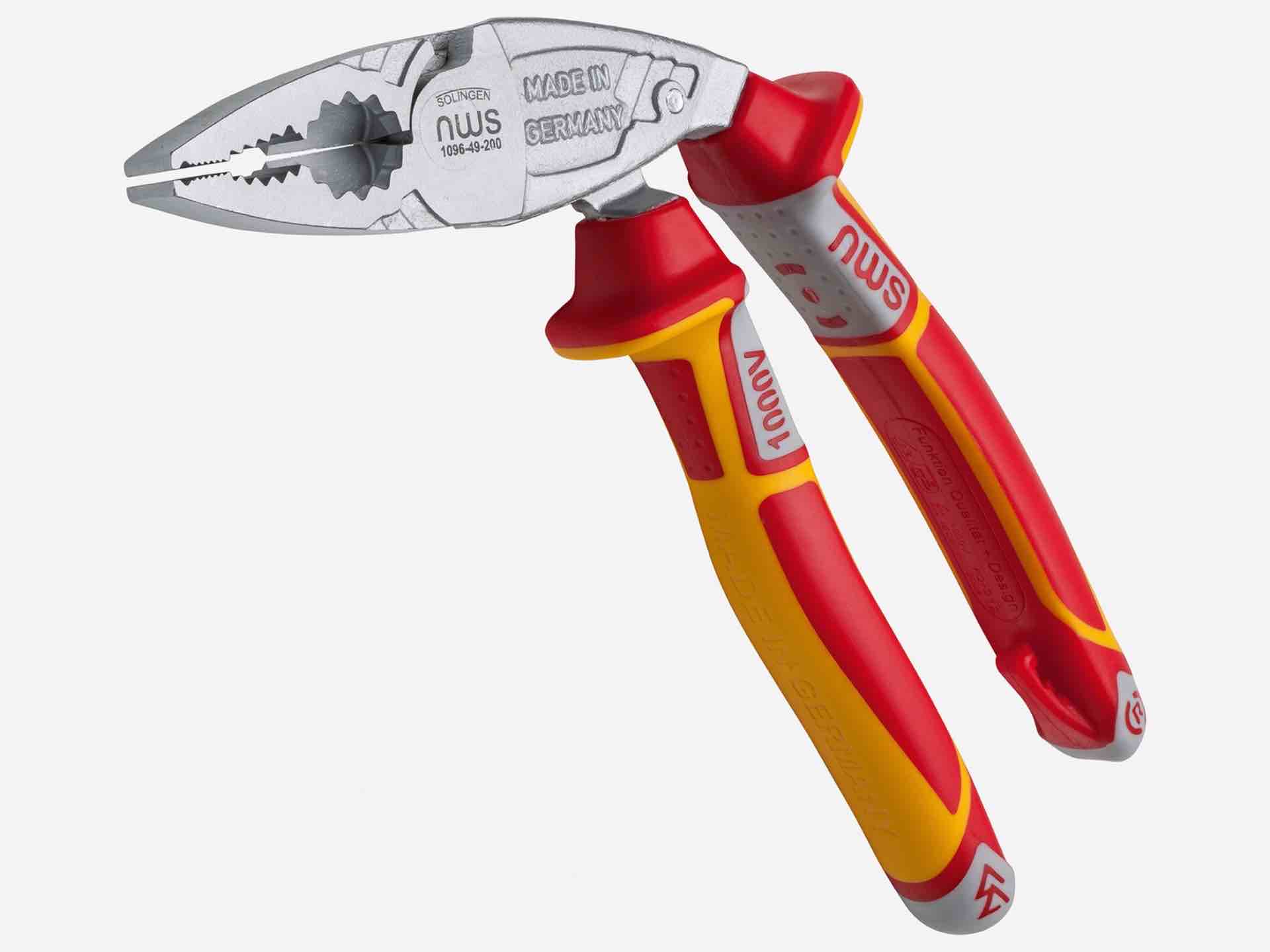 NWS "ErgoCombi VDE" Angled-Head Combination Pliers
If you're going to be paying 50+ bucks for a set of pliers, you'd better be sure you're getting your money's worth. Thankfully, the German-made ErgoCombi VDE pliers by NWS (model 1096-49-VDE-200) is definitely worth the investment.
Made for holding, gripping, bending, and cutting, the angled, high-leverage head and soft grip on this 8″ combination plier/wire-cutter work together to offer a more ergonomic grip while you work, greatly reducing fatigue on your hand and wrist. It also happens to be nice for working with two tools at once, since the pliers can hold something out of the way of a screwdriver or wrench.
Its asymmetric jaws provide better grip on both flat and round workpieces, while the inductively hardened cutting edges just behind those jaws can cut right through hard or soft wires up to 2mm thick. There's also an opening spring and catch for effortless operation.
This guy's short review covers the pros and cons of the tool well:
This is one of those tools you never realized you needed until it's in your hands. It's a joy to use and will spare you a lot of carpal pain down the line. Get it for $53 on Amazon.