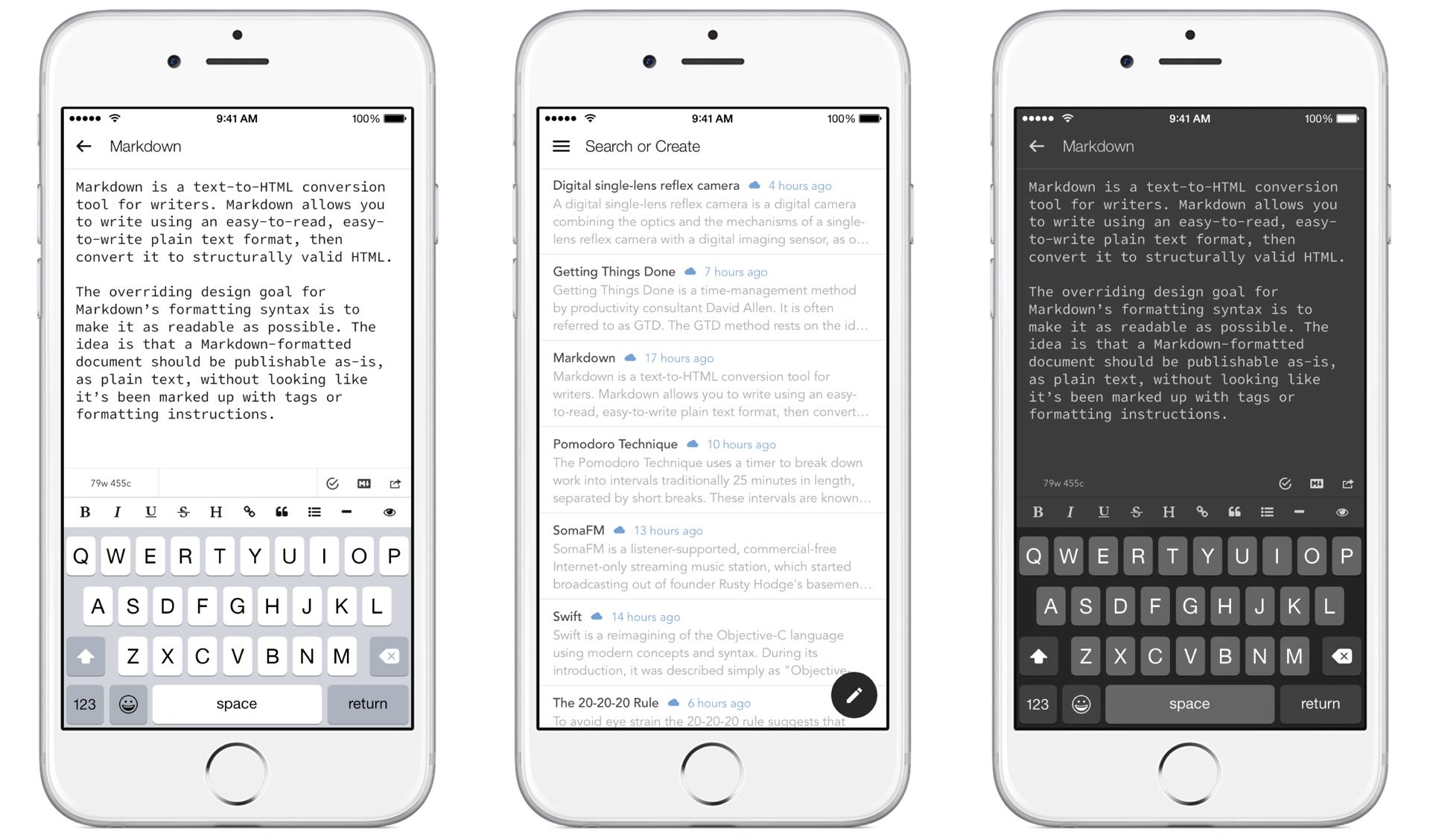 nvNotes for iPhone
nvNotes is a note-taking app for iPhone that was inspired by apps like nvALT, Notational Velocity, and more recently, the new Writer Pro. This is one of those apps that mostly stays out of your way so you can focus on what's really important: your notes. The few features that come into play while you're writing are:
Word and character count.
A Markdown keyboard row with preview button.
Ability to share notes via Twitter, email, etc.
Save to Dropbox.
Support for URL schemes, which should make Viticci happy.
"Zen" mode, which fades everything but the current sentence.
Syntax Highlighting — much like Writer Pro, this allows you to fade out everything except the part of speech you choose, allowing you to more easily locate repetitive words and weak phrasing.
The notes in your archive are quickly and easily findable, thanks to the search omnibar. And if the plain white theme doesn't cut it for you, there are also Solarized Light and Dark themes you can switch to.
nvNotes is only $3 on the iOS App Store.