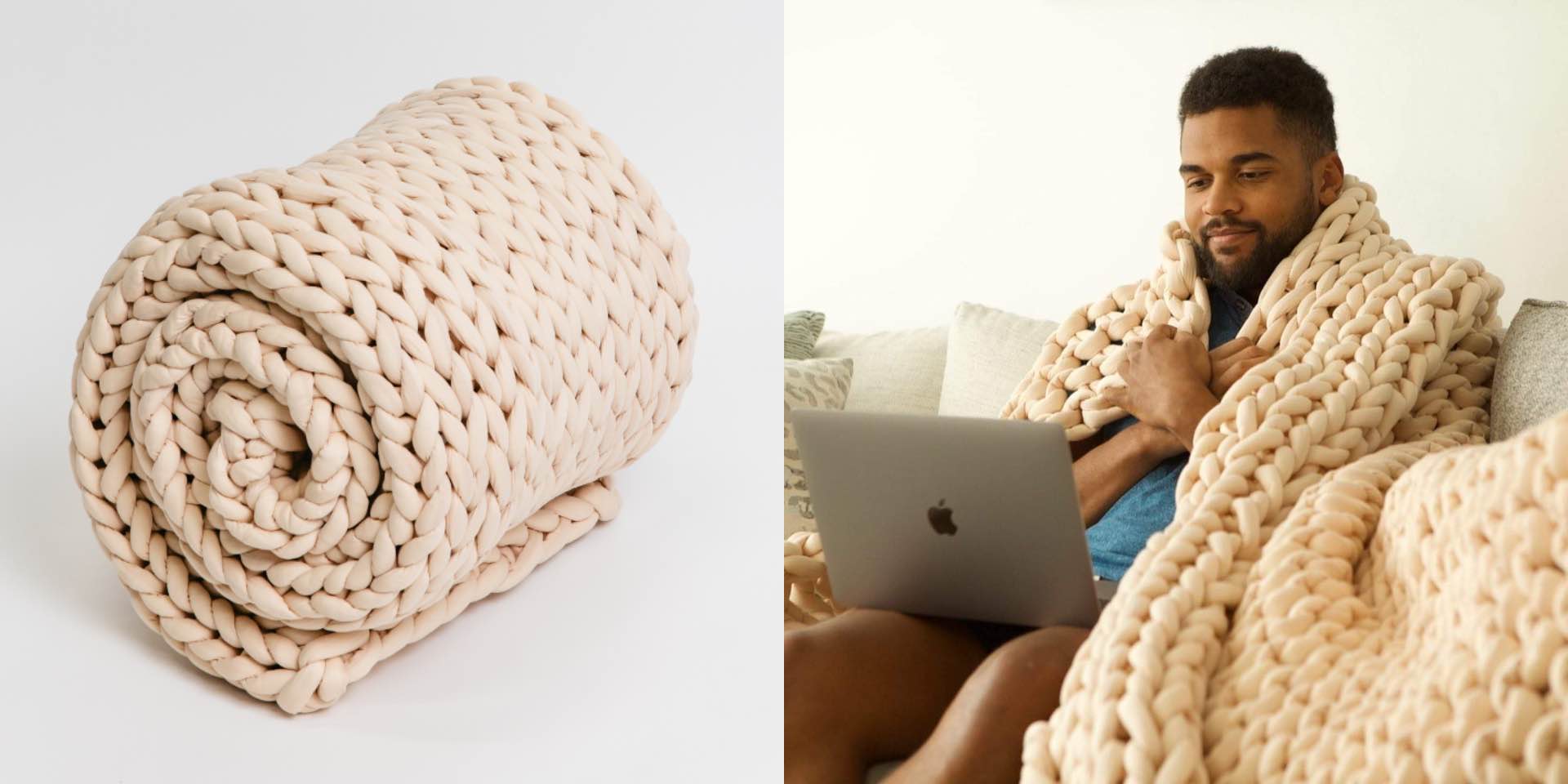 Nuzzie Chunky-Knit Beadless Weighted Blanket
For some people, the comfy hug-like feeling of a weighted blanket can make the difference between a good night's rest and…not that. However, they can admittedly feel a little stifling for those of us who tend to run hot at night.
That's why the Nuzzie weighted blanket exists. Rather than being one solid mass all the way across, the Nuzzie is chunky-knit like a big open-weave sweater, allowing it to be much more breathable and cooling than most blankets this heavy. And even then, you still get that "wrapped in a bear hug" feeling of gentle, soothing pressure every time you wrap yourself in it.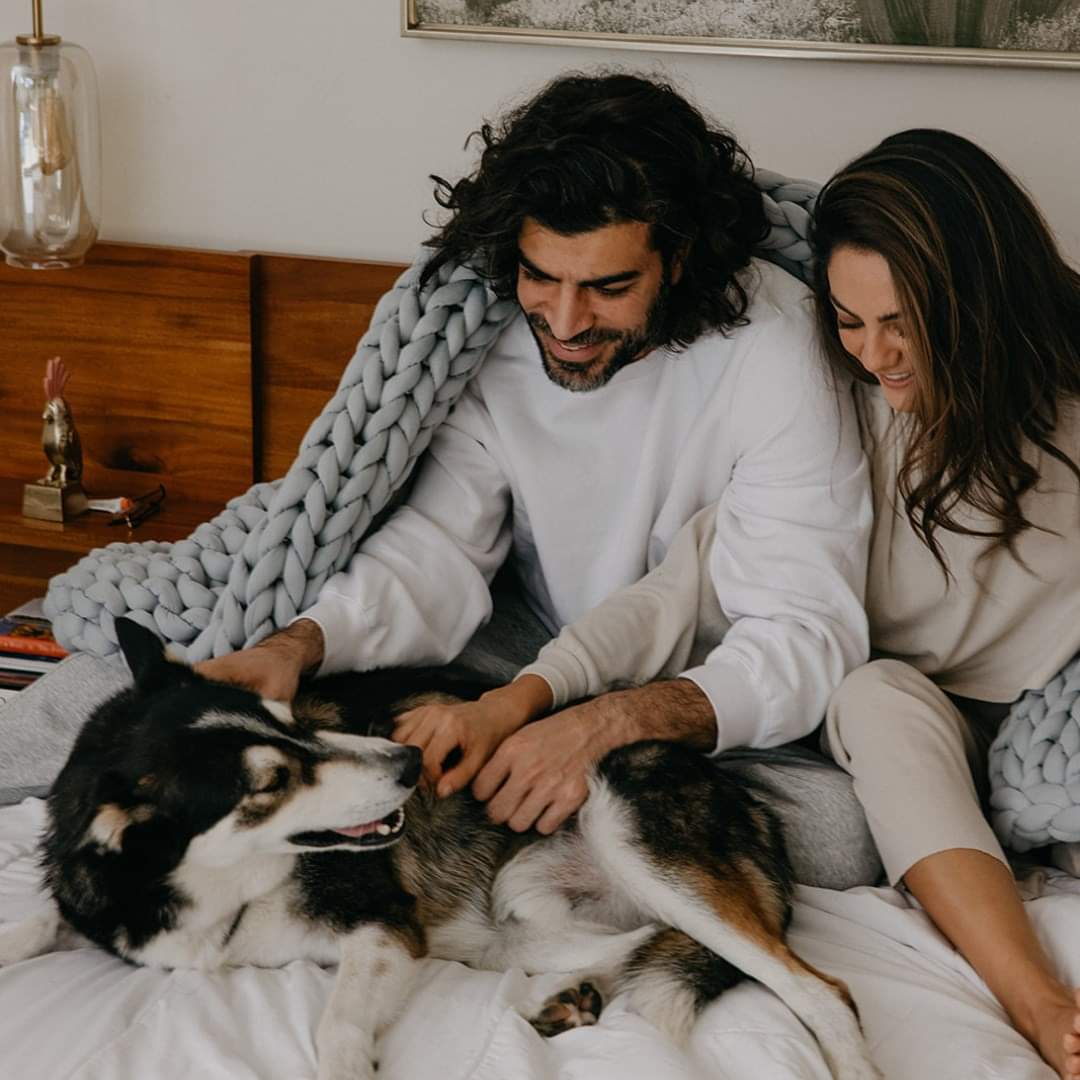 Eco-conscious buyers will appreciate that the beadless fabric fill used in the Nuzzie blanket is made from 100% recycled material, with over 500 plastic bottles' worth of material in each blanket. So, you can sleep easier in more ways than one.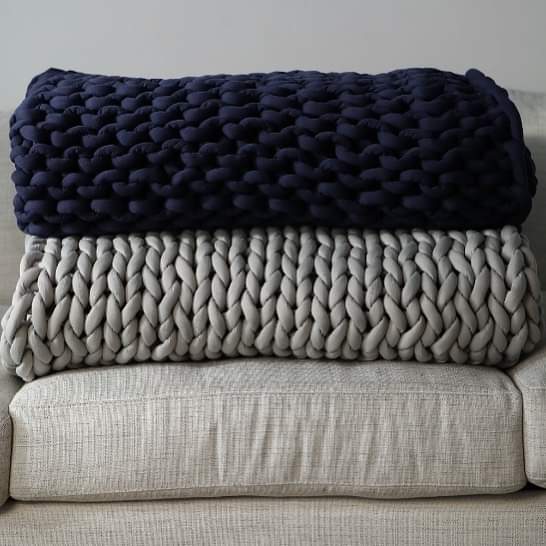 The Nuzzie comes in several sizes/weights, each available in a variety of colors: