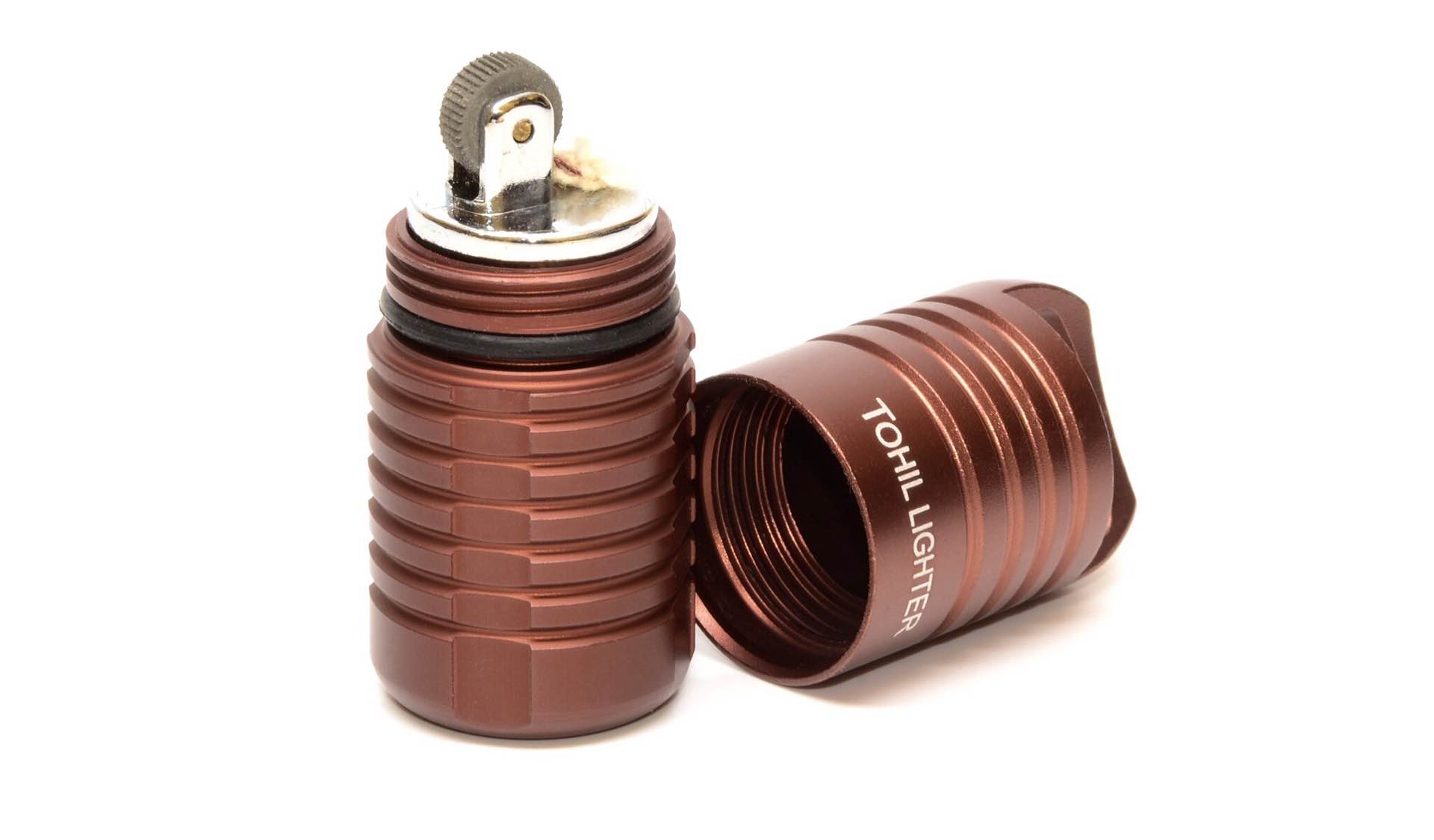 Numyth "Tohil v2" Watertight Fluid Lighter
Numyth's Tohil v2 is one of those outdoors lighters that always gives the sense of a well-made product.
The body is CNC-machined from high-end aluminum alloy, with four flat "corners" for better grip when removing the cap. This cap lets you attach the lighter onto a lanyard or keyring, and the bottom of the lighter is flat so you can stand it up and use it as a temporary candle if needed. The body opening sports an o-ring that seals out water and keeps the lighter fluid from drying out in your pocket or pack.
Really, this is just a solid, compact, watertight lighter that works great as a fire-starter when you're camping or hiking. Get it in ember orange or black for $24 on Amazon.
(Note: The Tohil v2 doesn't come pre-filled due to shipping restrictions, so you'll have to provide your own lighter fluid. You can also replace the flint and wick later, when the time comes.)