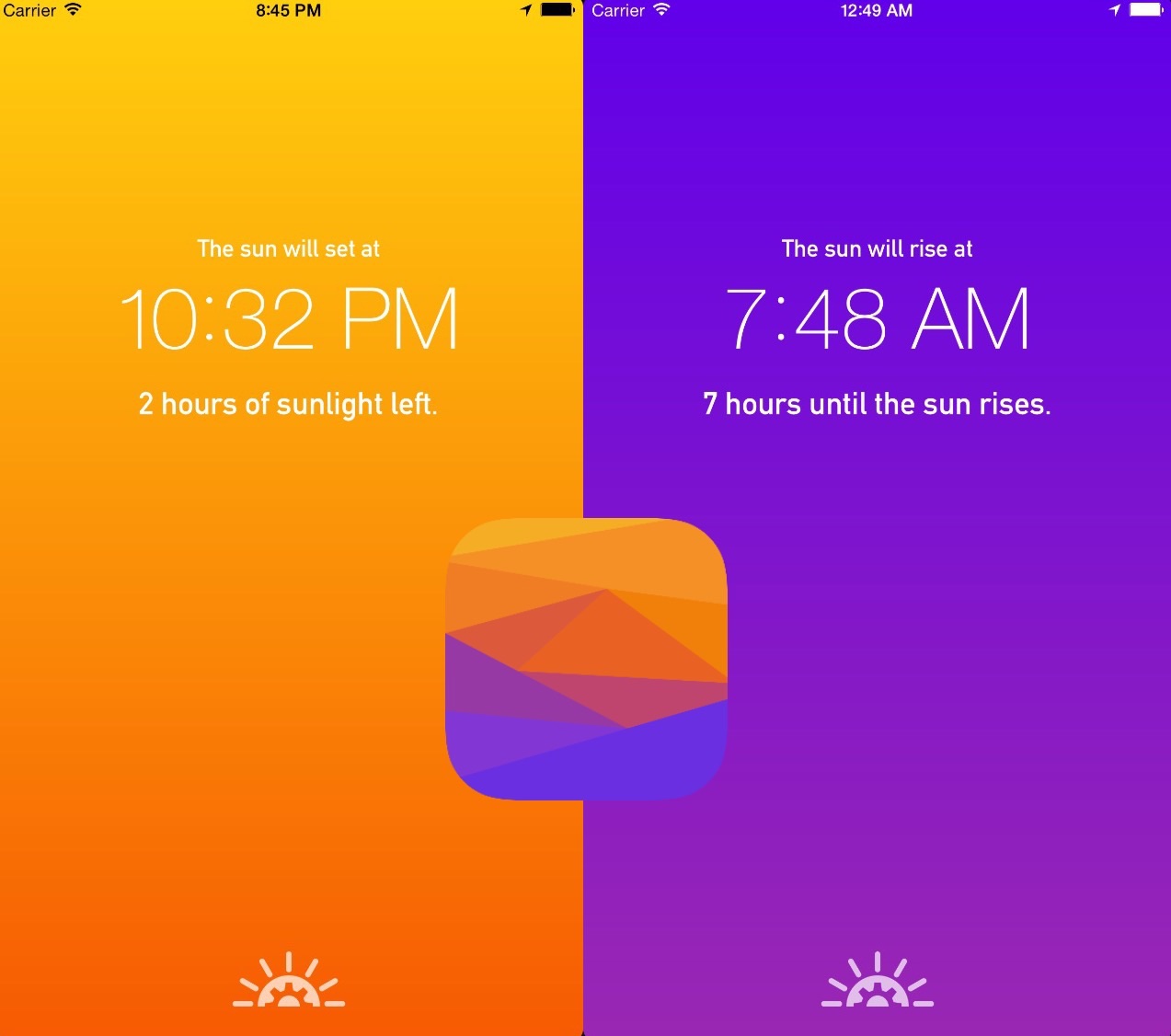 Nox — Sunrise & Sunset Checker for iPhone
Nox — made by Chase McCoy and Nathan Ansel of new app studio Cosmic Owl (I love this company name) — is a simple iPhone app that lets you check when the next sunset or sunrise will be in your location, depending on what time of day you check it.
Surprisingly, it doesn't require an internet connection to work, which Chase explained to me via email:
It periodically uses the GPS to get your current location, and then it uses an algorithm (fancy math formulas) to calculate the sunrise and sunset. Turns out, those times can be found using just the latitude and longitude and some mathematical constants.
You can add Nox's Today widget to Notification Center for easy access (though I prefer opening the app proper because it's so pretty), or you can simply have the app notify you of upcoming sunrises and/or sunsets, anywhere from fifteen minutes to three hours beforehand.
I love apps that do one thing well, and this one is definitely worth checking out — especially if you're a photographer always seeking "golden hour" photo opportunities.
Get it on the App Store for just $1.