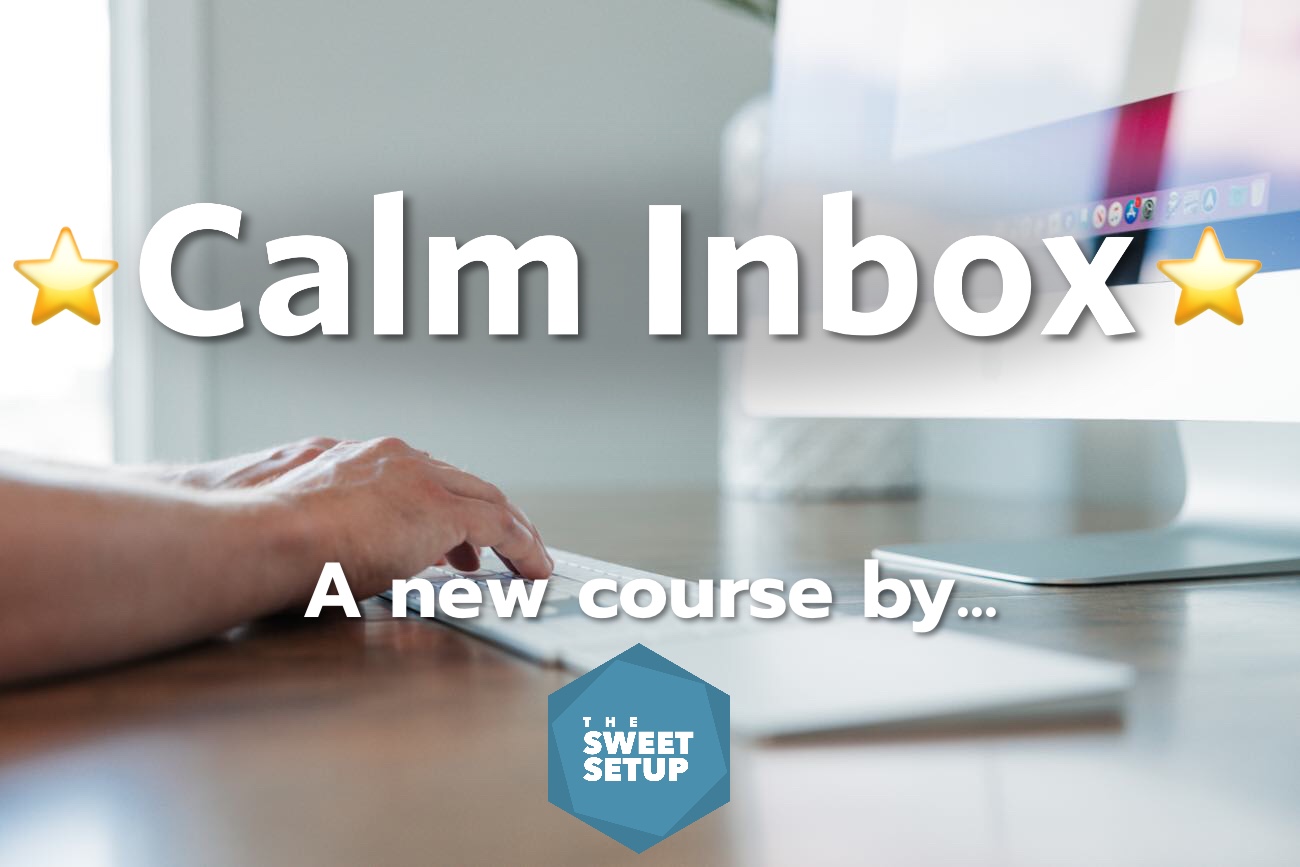 Now Available: The Sweet Setup's New "Calm Inbox" Course
This morning, our sister site's brand-new Calm Inbox course went live, and we think you're gonna love it.
This course is all about email management and focus, with the goal of making your inbox WAY less of a distraction and less of a chore, so you can spend your time on better and more important things in life.
A Bold and Simple Promise: Less Email, More Focus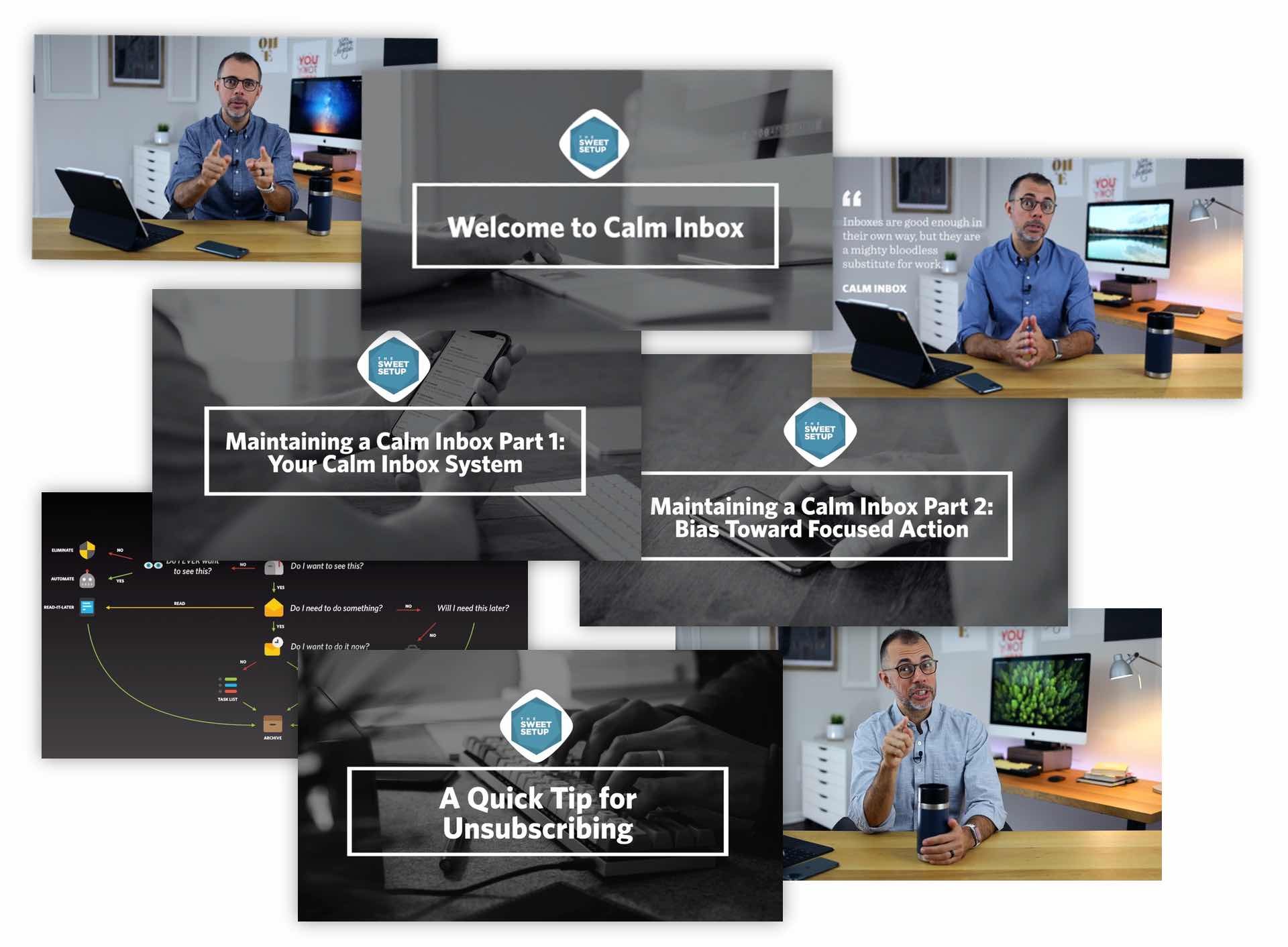 Inside the course are a boatload of video lessons (over 50 of them!) and how-to guides that will show you how to be the boss of your inbox, with nearly 30 of those videos (i.e. "The Vault") dedicated to showing all sorts of amazing and nerdy-in-the-best-way productivity tricks you can do with your email app of choice to make it better and smarter than ever.
The videos in The Vault cover the most popular email apps and clients around too, including Apple Mail, Spark, Postbox, Gmail, SaneBox, MailMate, Airmail, and Hey.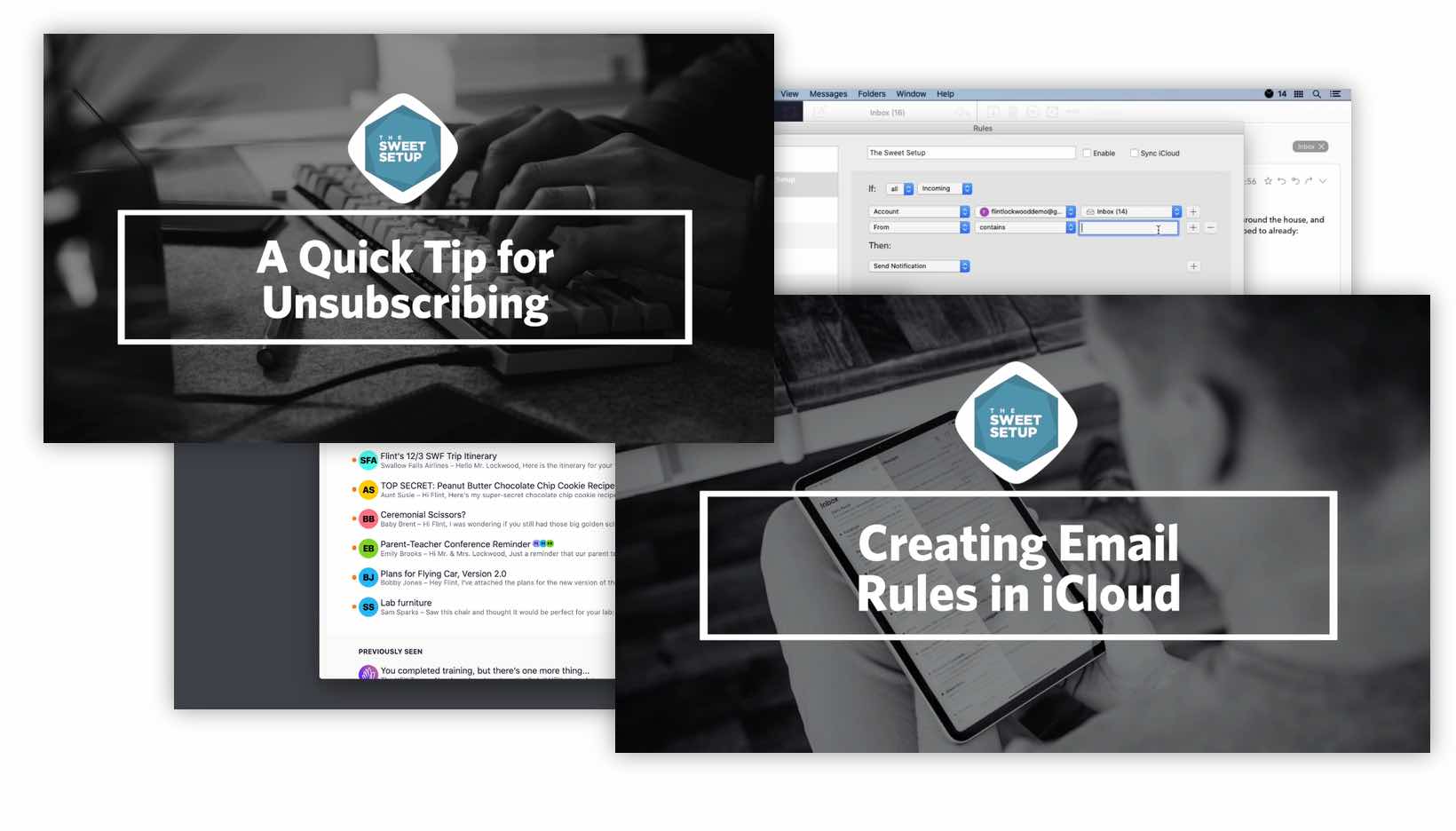 After going through the Calm Inbox course, if you choose to take action on what it walks you through, then these will be the results:
Get back hours of your life. Every single week and potentially hours per day!
Have more focus and attention in your day. Which results in time saved during work and thus more time for everything else!
Get your work done faster because you've got less distractions coming your way.
Less stress and anxiety. Because you won't be thinking about email and social media all the time, and you won't be constantly managing the crazing 
Show your email who's the boss. You'll get organized and in control of your email.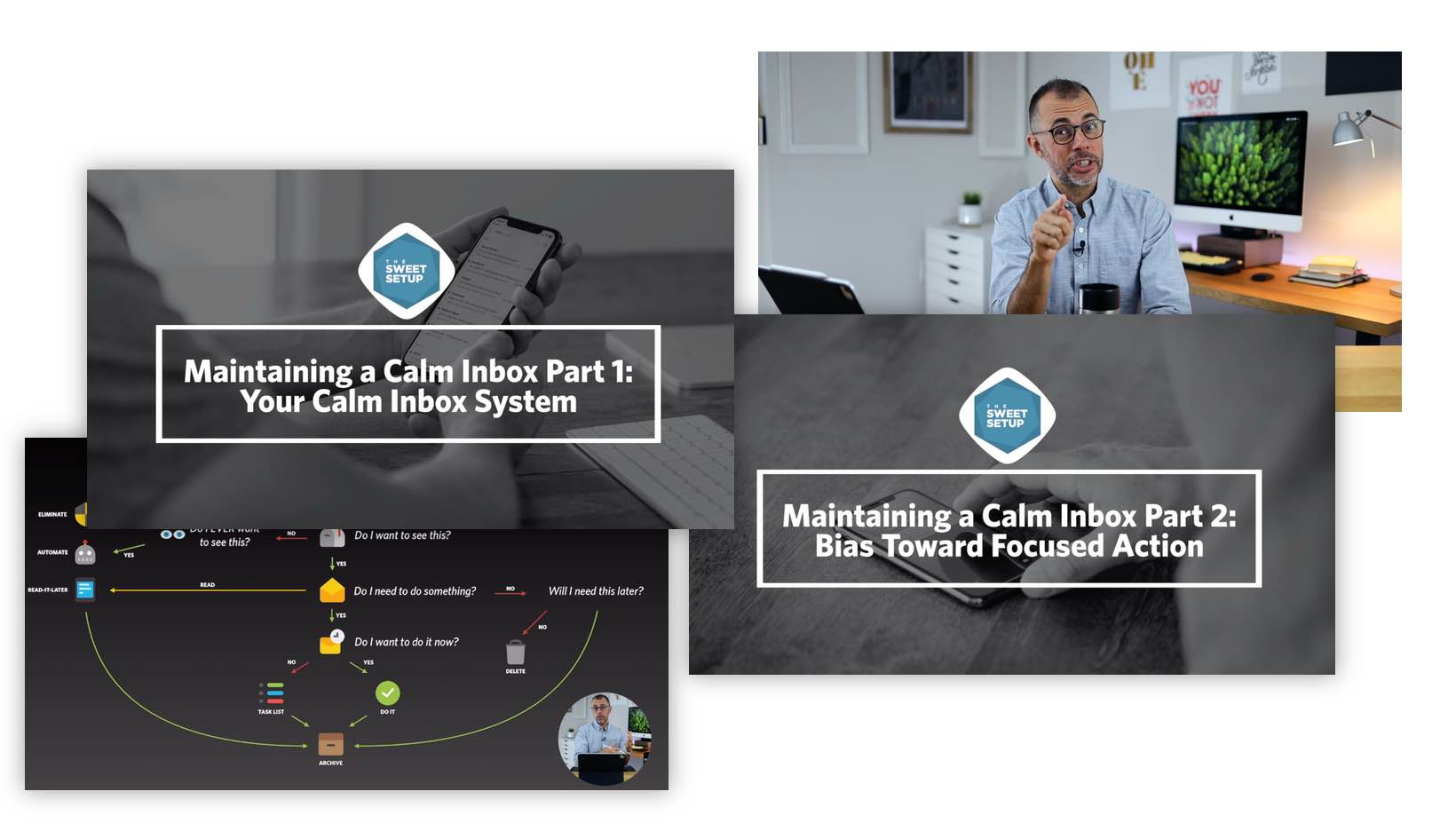 Re: Live-Online Implementation Sessions
What's more, after you sign up for the Calm Inbox course, you'll have the option to register for two live Implementation Strategy Sessions the TSS team is hosting in October (on the 8th and 22nd, respectively). These sessions — which will be recorded and made available for access later in case you miss them — are for those who:
Want to get additional group coaching on the topics of email, focus, and productivity.
Want to ensure they are setting things up correctly.
Want to have accountability and group check-ins to help make sure they implement the wisdom from the course.
Go from Chaos to Calm
Many folks have allowed the busywork of checking their email and scrolling their social media become a replacement for meaningful, focused work. It's time to take back control of your inbox and your focus. 💌
SPECIAL LAUNCH PRICE: To celebrate the launch of Calm Inbox, you can save 20% off the price of the course when you buy during launch week. The deal ends Monday, October 5th, 2020.