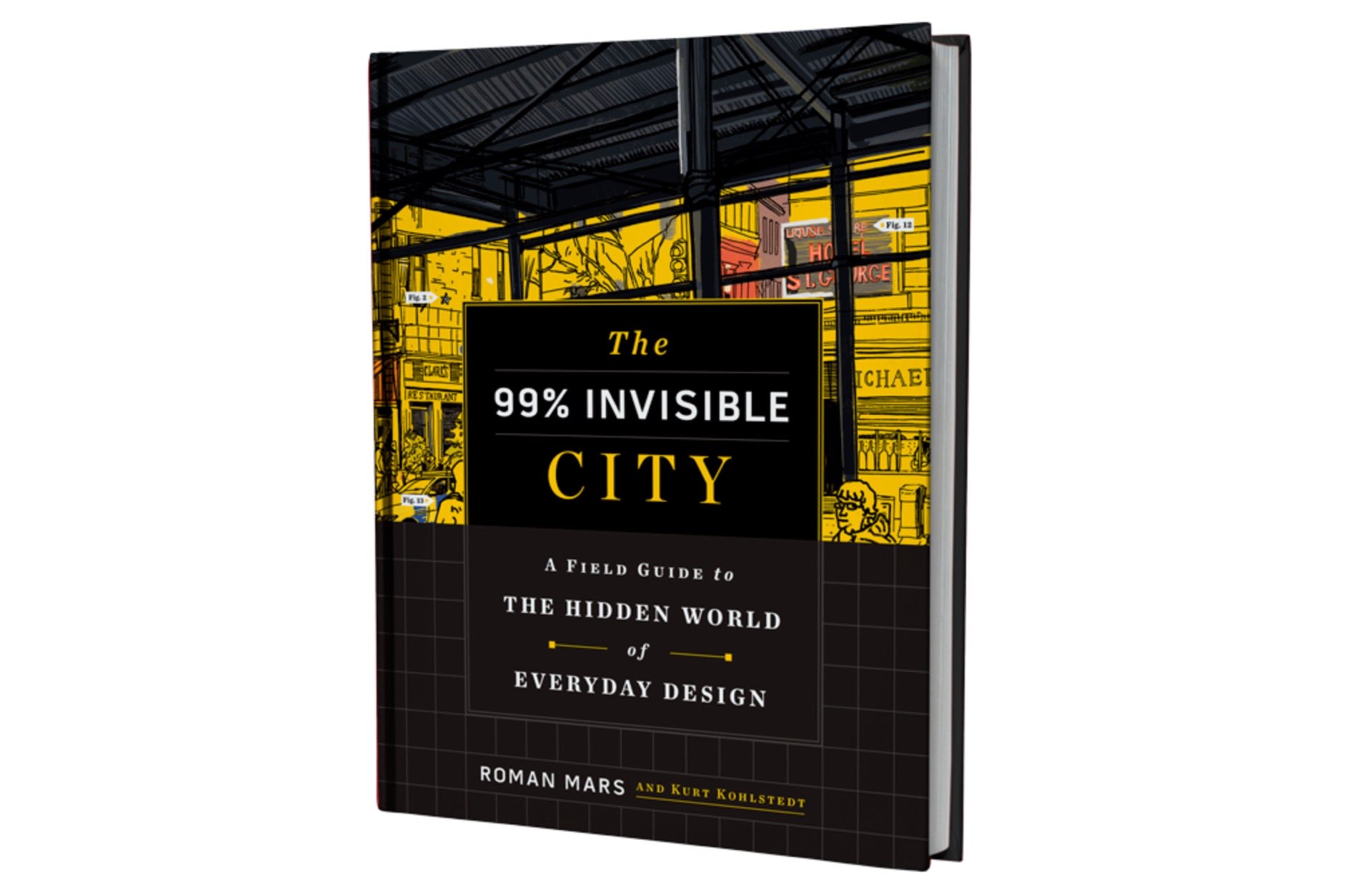 Now Available: "The 99% Invisible City" Coffee Table Book by Roman Mars and Kurt Kohlstedt
Despite the title of this post, I'm actually nearly two weeks behind on posting this news. Never let it be said I'm a timely writer! 😅
Anyway, the 99 % Invisible City coffee table book I wrote about back in May is finally available for your perusal pleasure. Now, because May feels like ten years ago for most of us, here's the book's description again to remind you what it's all about:
Have you ever wondered what those bright, squiggly graffiti marks on the sidewalk mean?

Or stopped to consider why you don't see metal fire escapes on new buildings?

Or pondered the story behind those dancing inflatable figures in car dealerships?

99% Invisible is a big-ideas podcast about small-seeming things, revealing stories baked into the buildings we inhabit, the streets we drive, and the sidewalks we traverse. The show celebrates design and architecture in all of its functional glory and accidental absurdity, with intriguing tales of both designers and the people impacted by their designs.

Now, in The 99% Invisible City: A Field Guide to Hidden World of Everyday Design, host Roman Mars and coauthor Kurt Kohlstedt zoom in on the various elements that make our cities work, exploring the origins and other fascinating stories behind everything from power grids and fire escapes to drinking fountains and street signs. With deeply researched entries and beautiful line drawings throughout, The 99% Invisible City will captivate devoted fans of the show and anyone curious about design, urban environments, and the unsung marvels of the world around them.
While this tome is an ode to urban design, the very design of the book as a physical object is something to be appreciated as you page through it:
Ultimately, we sought to balance design, art and copy, telling stories and conveying visual hierarchies through both layouts and drawings. We also carefully focused on essential images — things that might be hard to visualize just from reading the text. Then, too, there were considerations to keep costs (and thus price) down — especially challenging with a 400-page volume.
However, the audiobook version is just as much a treat, given its read by the podcast's host himself.
No matter what format you choose, you'll come away with a newfound understanding of how and why our surroundings and culture came to be.
Get the book in these formats: