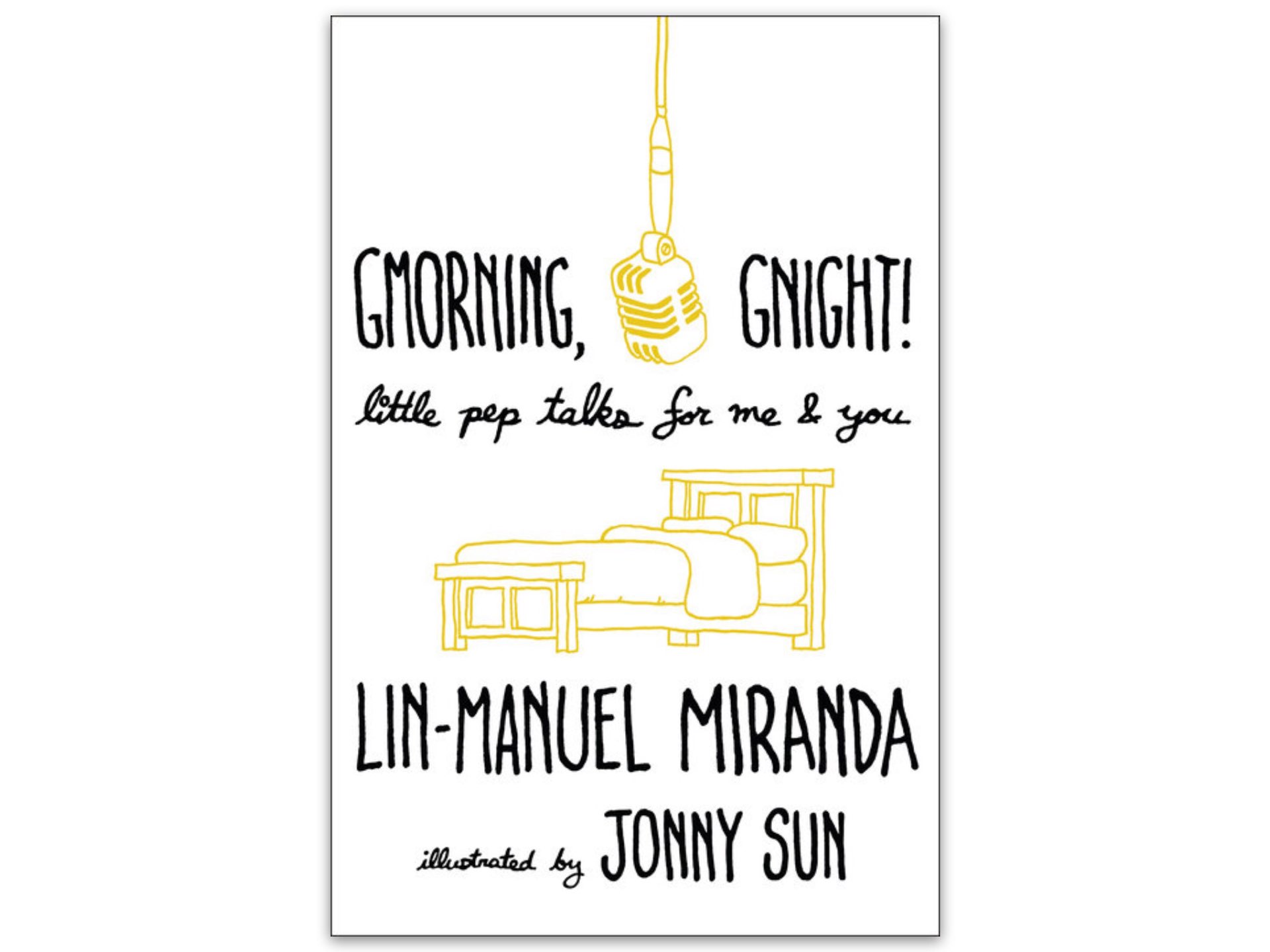 Now Available: 'Gmorning, Gnight!' by Lin Manuel Miranda and Jonny Sun
It's been a few months since I first wrote about Lin Manuel Miranda's book, Gmorning, Gnight!: Little Pep Talks for Me & You, which collects the Hamilton creator's daily inspirational tweets in book form. It was released just under a week ago, so you should go get your hands on a copy now — either for yourself, or as an awesome holiday gift for a loved one.
Here's the description again, if you need a reminder of what to expect:
Before he inspired the world with Hamilton and was catapulted to international fame, Lin-Manuel Miranda was inspiring his Twitter followers with words of encouragement at the beginning and end of each day. He wrote these original sayings, aphorisms, and poetry for himself as much as for others. But as Miranda's audience grew, these messages took on a life on their own. Now Miranda has gathered the best of his daily greetings into a beautiful collection illustrated by acclaimed artist (and fellow Twitter favorite) Jonny Sun. Full of comfort and motivation, Gmorning, Gnight! is a touchstone for anyone who needs a quick lift.
You'll laugh, you'll cry, you'll come away with a well-fed soul and a bit of wisdom to chew on.
Get the book in these formats: