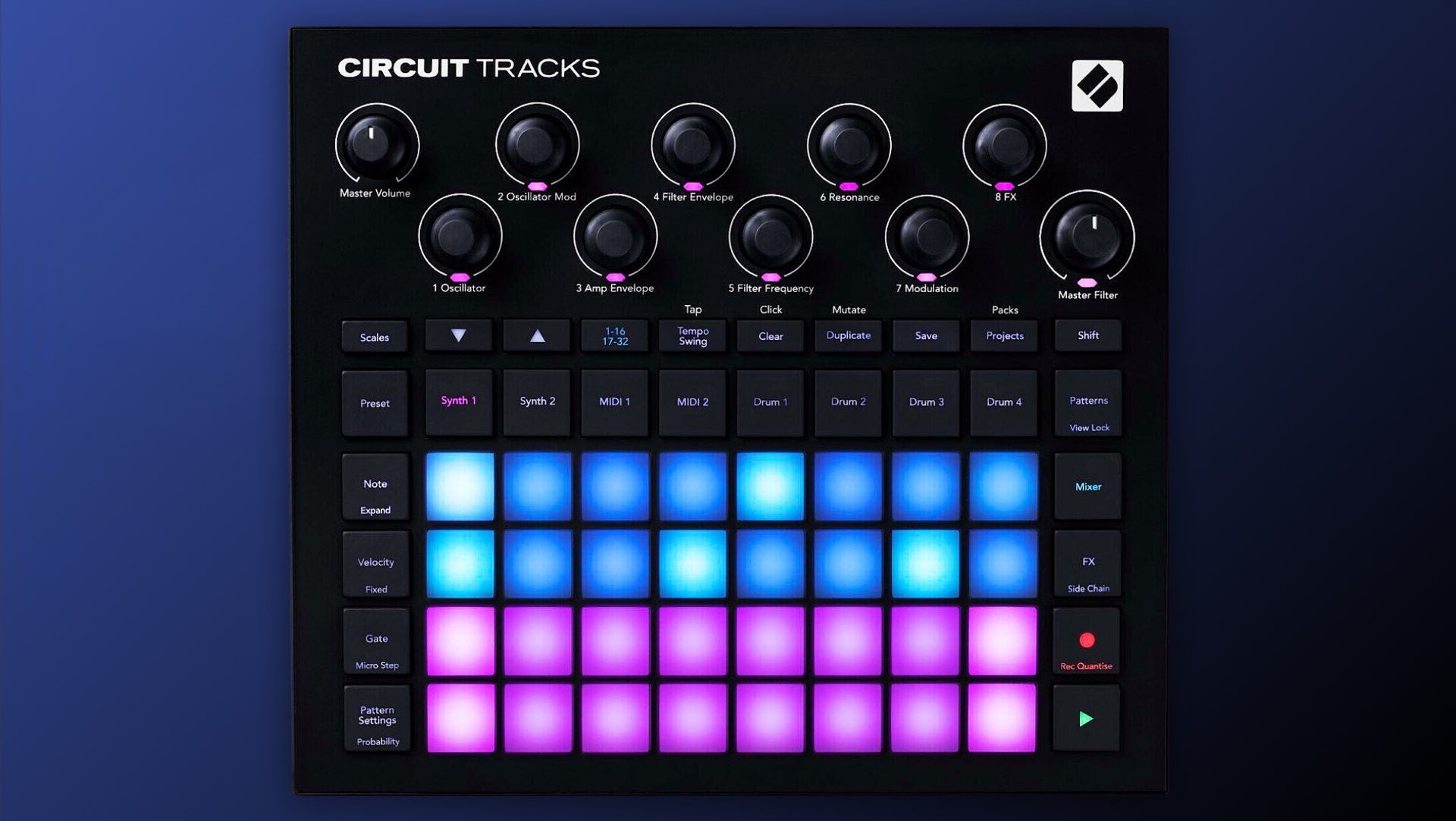 Novation "Circuit Tracks" Groovebox
Novation's new Circuit Tracks groovebox is an all-in-one music creation/performance studio that follows in the footsteps of the original Circuit from 2015. With two polyphonic synth tracks, two MIDI tracks, four drum tracks, 32 RGB-backlit velocity-sensitive pads, and 28 RGB-backlit click buttons, you've got a LOT of music production power at your fingertips.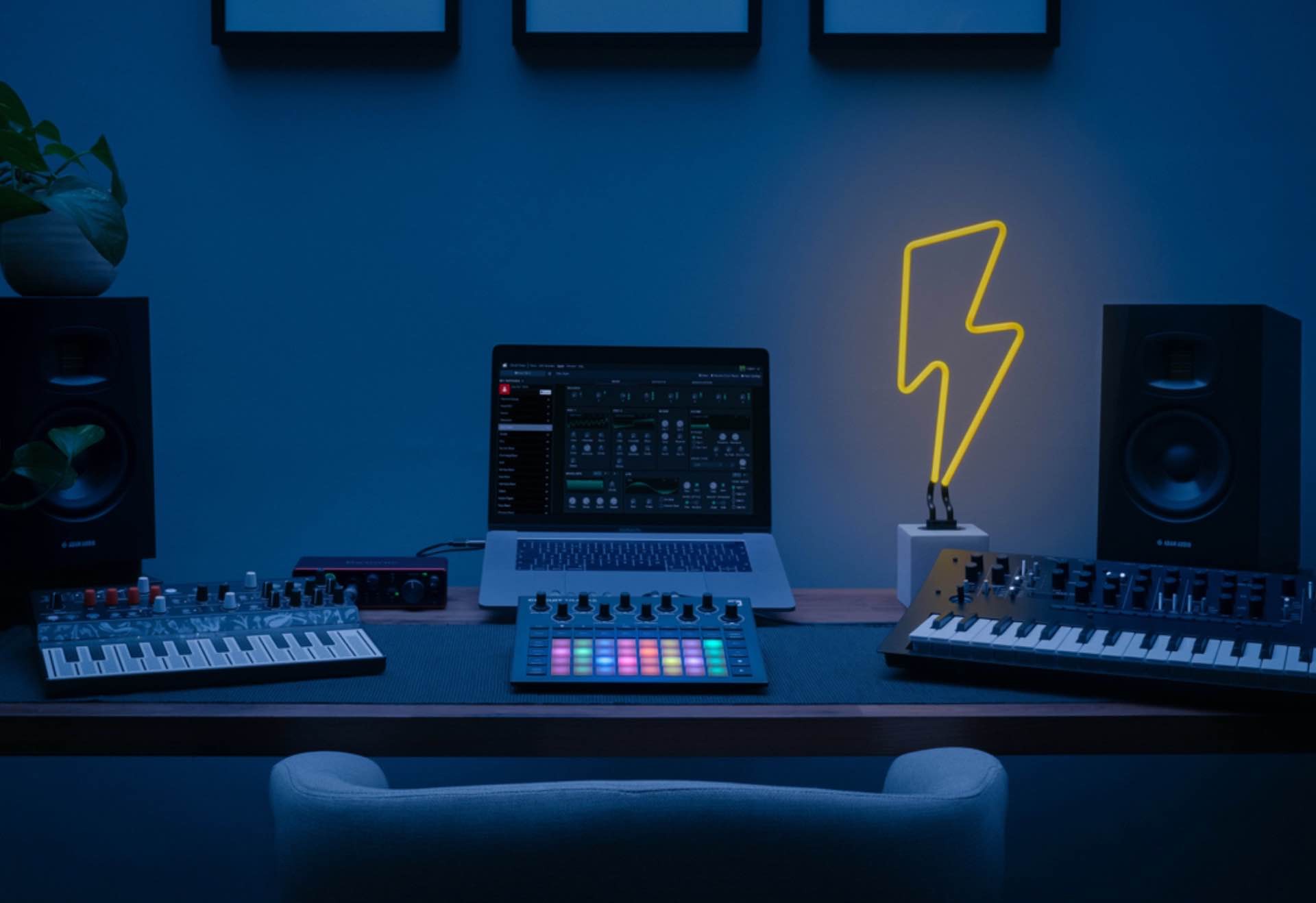 The versatility of the Circuit Tracks is so extensive that I (a non-expert in this field) can't possibly cover the insane amount of stuff you can do with it. There's a reason the YouTube videos you see for this thing tend to be around half an hour (that one's NSFW for language) or longer:
On the back of the device you have a USB-C port, a microSD card slot, three 5-pin MIDI ports (in, out, thru), four kinds of audio outputs, and two inputs, along with a slot for a Kensington MiniSaver lock.

The Circuit Tracks also has a built-in lithium-ion battery — rechargeable through the USB-C port — that allows it to run for up to four hours, which is handy for those times when inspiration hits or you need to make beats on the go.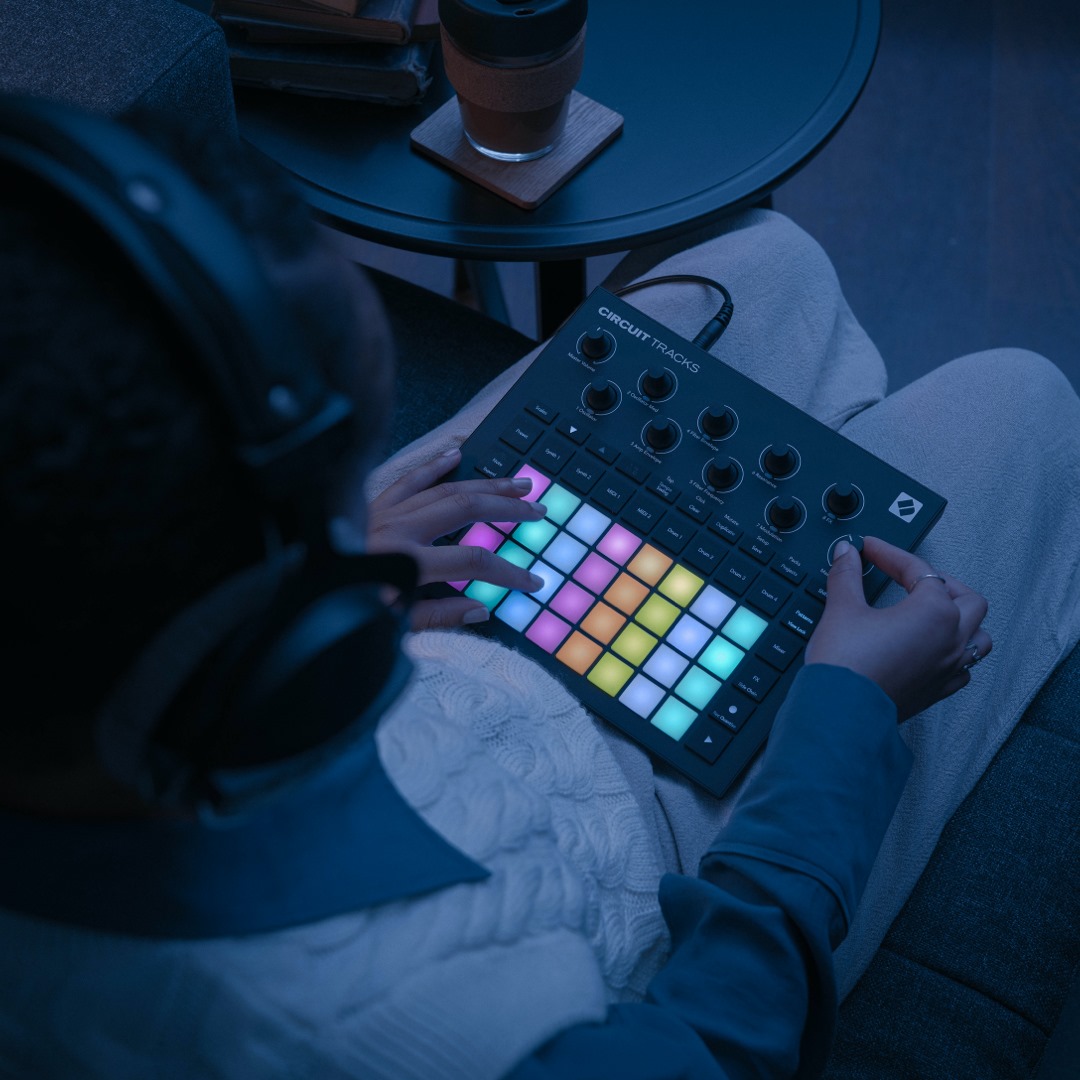 Get the Novation Circuit Tracks groovebox for $400 on Amazon.