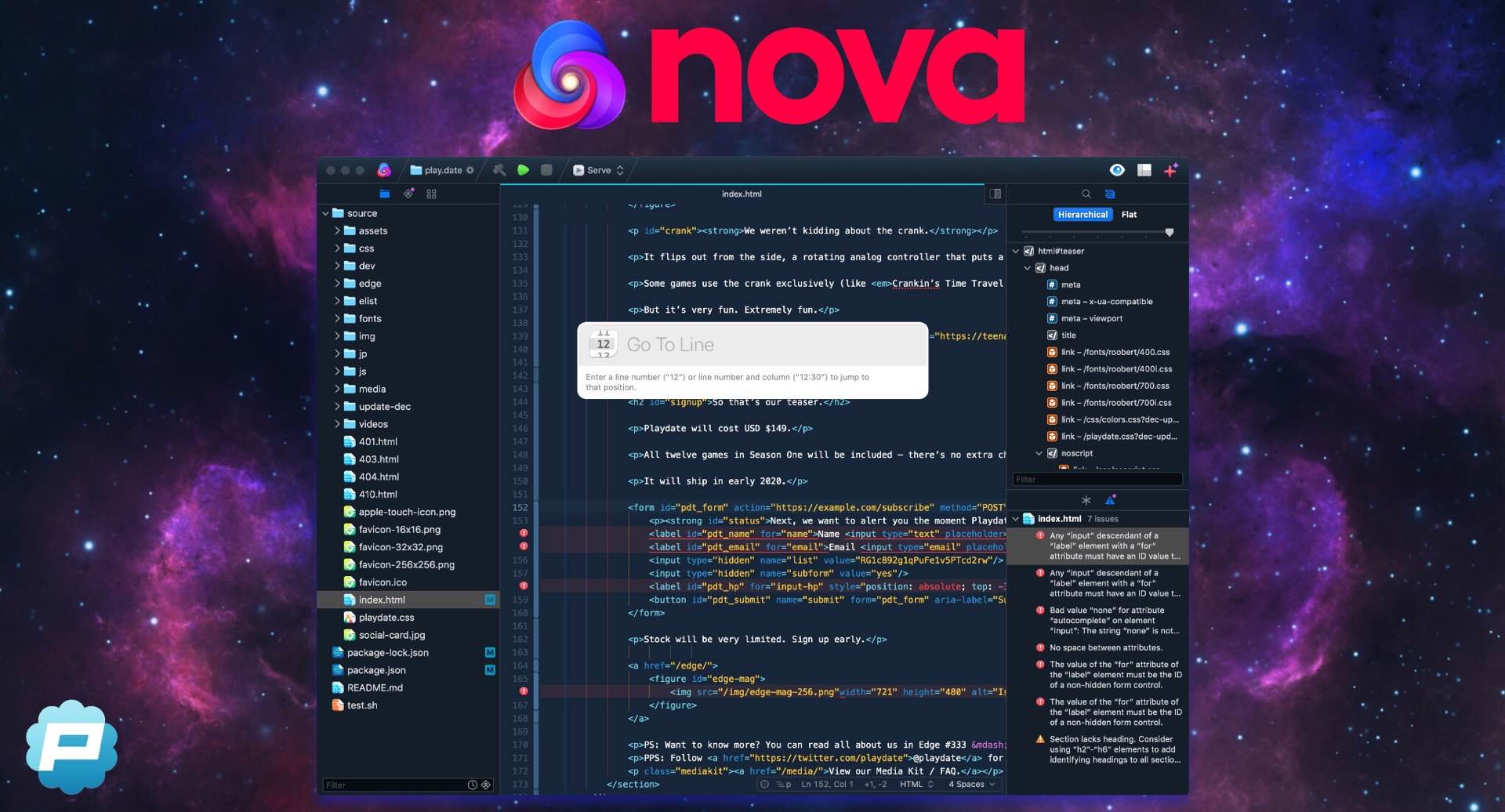 Nova — The All-New Mac-Native Code Editor by Panic
Yesterday, the folks at Panic surprised the world — except for, uh, their beta testers and…er, people who've been following along on Twitter and/or read last year's announcement post? Everyone but all those people — when they announced the launch of Nova, their brand-spanking-new code editor for macOS.
🌌 Nova is here! Our brand new code editor. Packed with features. Built for modern workflows. Lightning fast. Stylish. With a robust extensions architecture.

And, best of all, it's an extremely Mac-app Mac app.

We hope it makes your work wonderful.https://t.co/8BPXCadvnE pic.twitter.com/izz5FP424L

— Panic (@panic) September 16, 2020
Nova is the successor to Panic's former web development tool, Coda, and above all else, it's been designed and rebuilt from the ground up to be as Mac-native as they come. They poured a lot of love into its development too, even going so far as to write their own text layout engine for it, which feels like the most Apple-y thing they could've done (even if this particular solution was to "fix" something Apple made).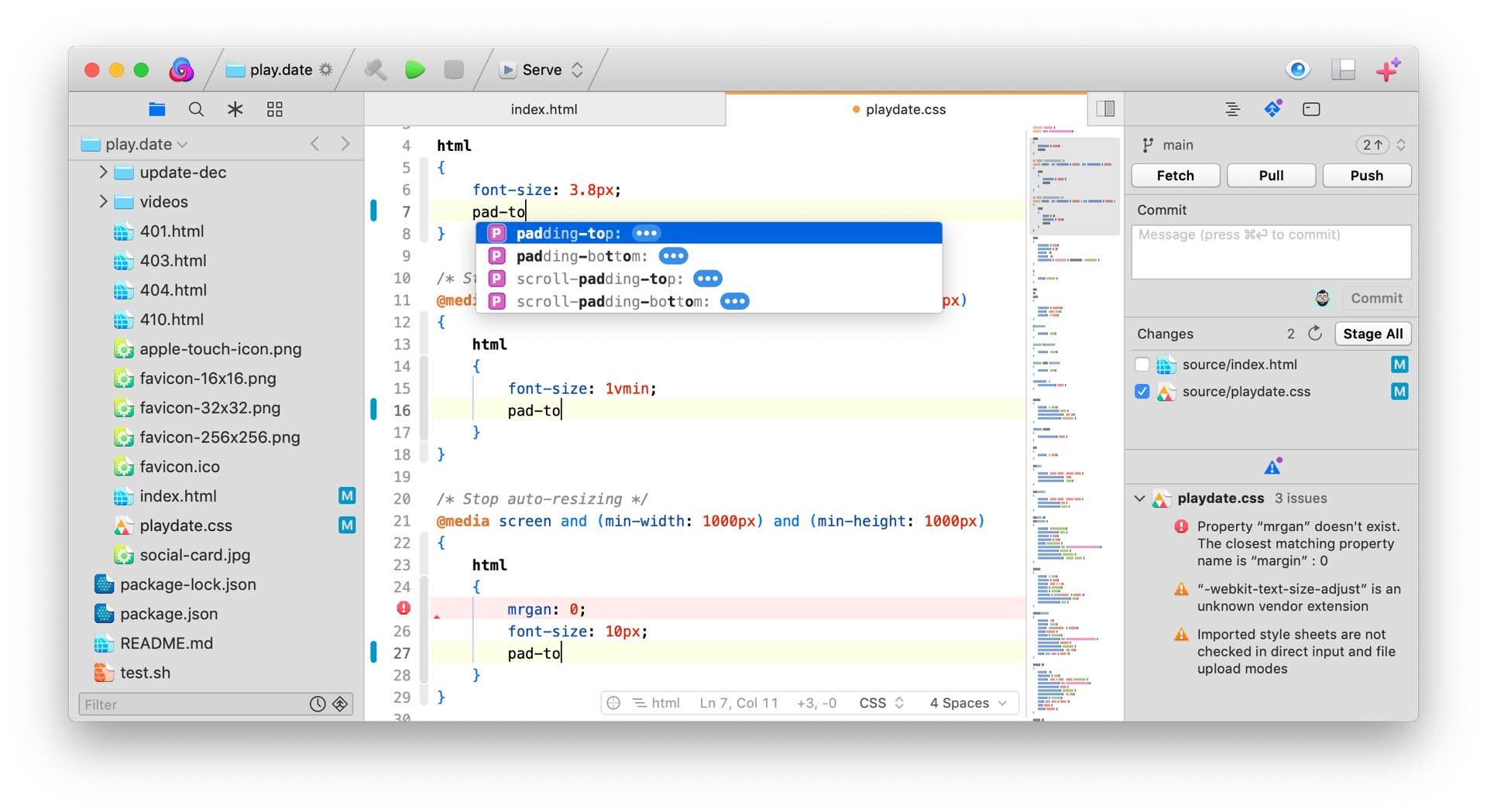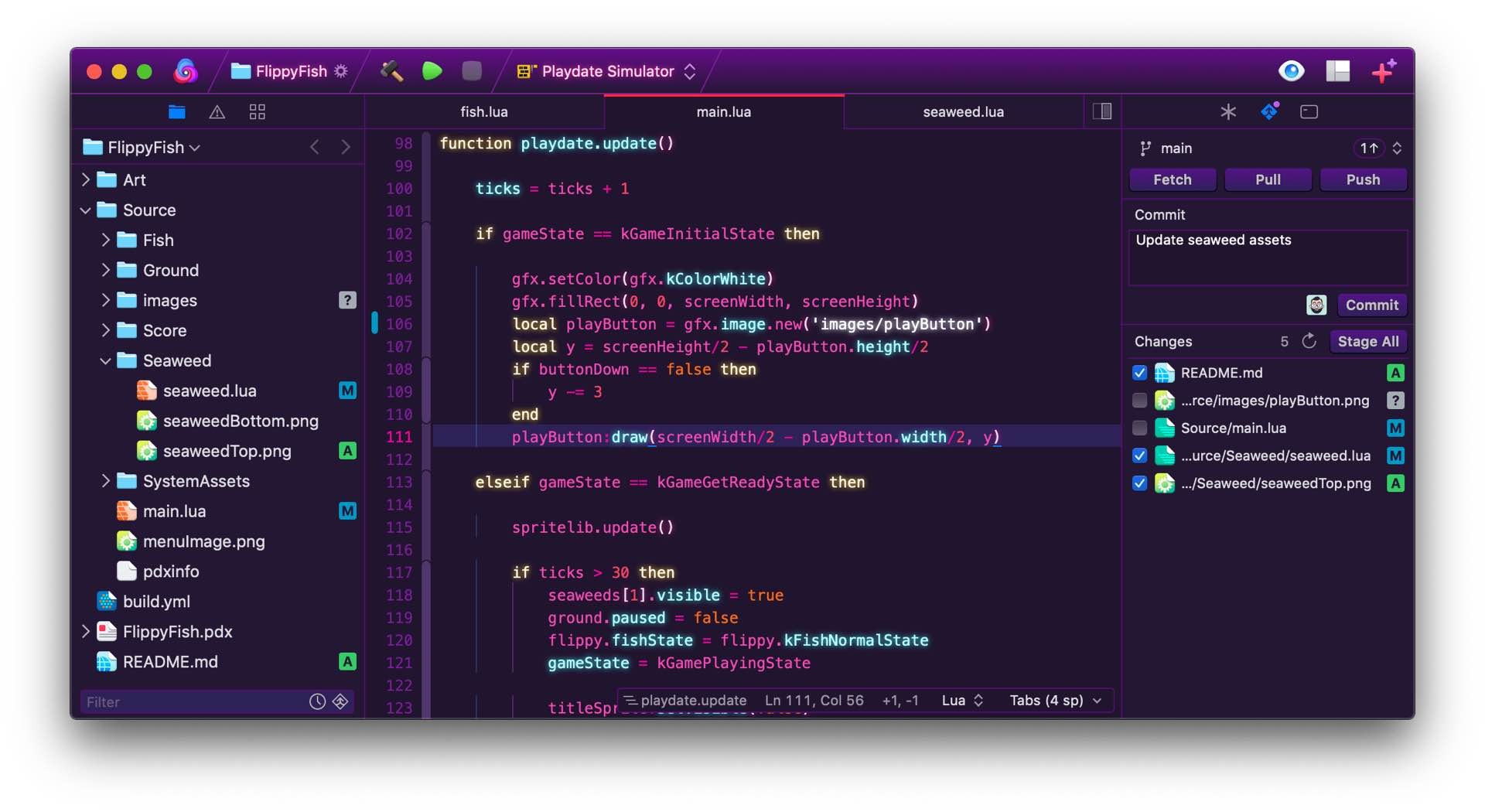 Users of other Panic products like Transmit and Prompt will appreciate Nova's built-in file transfer and terminal tools, either of which can be opened simply by clicking the 'new tab' button at the upper right.

There are way more features and supported languages and extensions and customizations than I can get into here, so I suggest you simply head over to the Nova site and browse around, or read their library of articles to see what you can do with this bad boy (pretend I'm slapping the roof of a car here).
💫 By the way, try hovering over the 'Download' button on the main page to have the background starfield switch to warp speed, an effect courtesy of Little Workshop.)
If you're itching to take Nova for a test drive, download the fully featured 30-day trial for free, or you can buy the app outright for $99 (or $79 if you own Coda 1 or 2 — unless you bought it after March 1st, 2020, in which case you get it for free).
Note: Buying Nova earns you one full year of new features and fixes. After that, you'll have to opt into paying $49/year to continue getting updates. Might sound crazy if you're used to the current landscape of "buy once, get free updates forever," but honestly I think we could use more of this type of thing so that developers can keep making a living and stay in business so we can keep enjoying their apps.