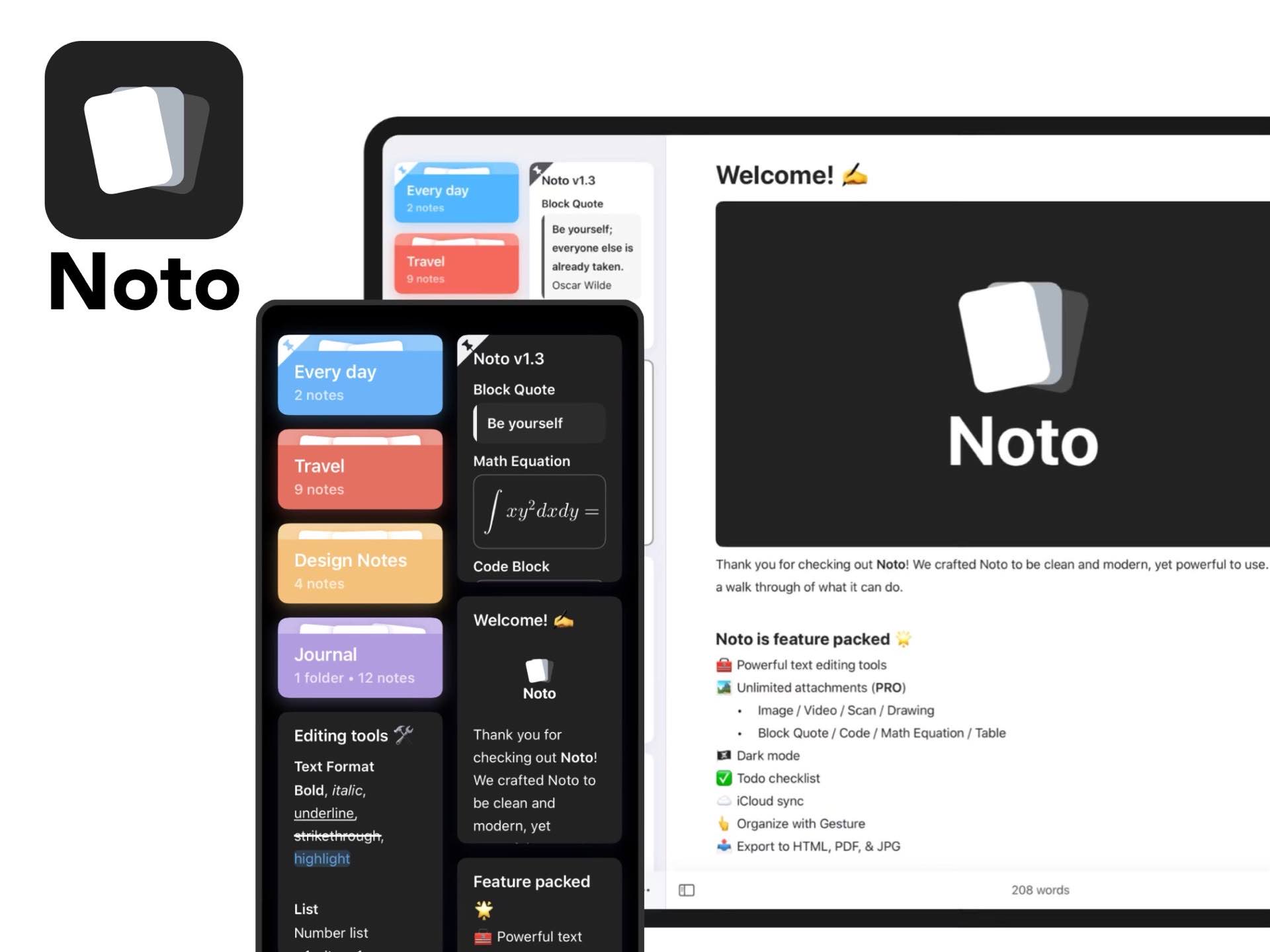 Noto — A Simplified, Modern Notes App for iPhone, iPad, & Mac
Noto is the most interesting and powerful note-taking app I've used in a while. Works everywhere (including Mac via Catalyst). Supports modern features such as multiwindow, rich links, drag and drop. It's like a supercharged Apple Notes.



—Federico Viticci (@viticci)
So, I'm at that point in life where I've gotten pretty stuck in my ways when it comes to apps. Once I latch onto something I like, I have a hard time letting go and switching to other things, something that used to come so easily to me.
My notes app for years now has been Simplenote, and I've seen no reason to change that — even for something as cool as Bear. I love the no-frills design, it's easy to quickly save stuff in, it has a lightning fast search feature, and it syncs between my iPhone and iPad perfectly. That's all I want really. (Well, it would be nice if I could save images in notes, but that's alright.)
Anyway, Noto is an app that managed to catch my eye after reading Ryan Christoffel's review on MacStories last month. It was built for iOS/iPadOS and Mac by co-developers Yi Lun Zhao (aka Luke Zhao) and Hong Hao Zhang, and it's certainly an attractive alternative.
Noto can do anything Apple's Notes.app can, and then some. It provides easy ways to apply a number of formatting styles to your text, from bolding and italicizing to indention to creating bullet points and checklists and beyond. One of my favorite things is that pasting a URL into a note automatically converts it into a rich link/preview.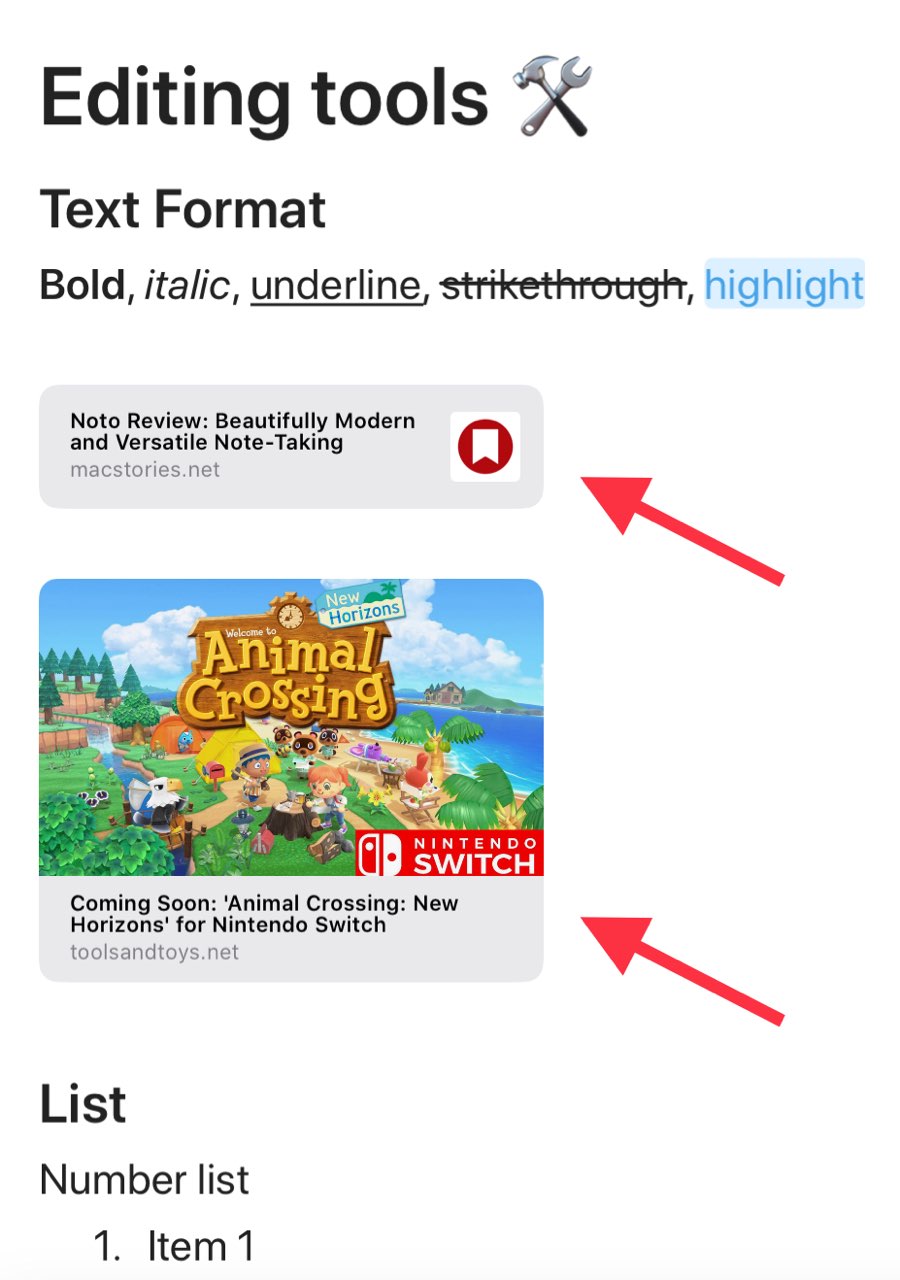 With a Noto Pro subscription ($1/month, $10/year, or $25 lifetime), things get more interesting. Once you've unlocked this feature, you'll be able to…
🗄 Create inline tables (with full support for images, videos, and other non-text objects)
🔎 Scan documents
🎨 Make drawings
🗣 Format text as blockquotes
📤 Export notes to HTML, Markdown, PDF, and JPG
…and coolest of all, insert math equations and syntax-highlighted code blocks 🤩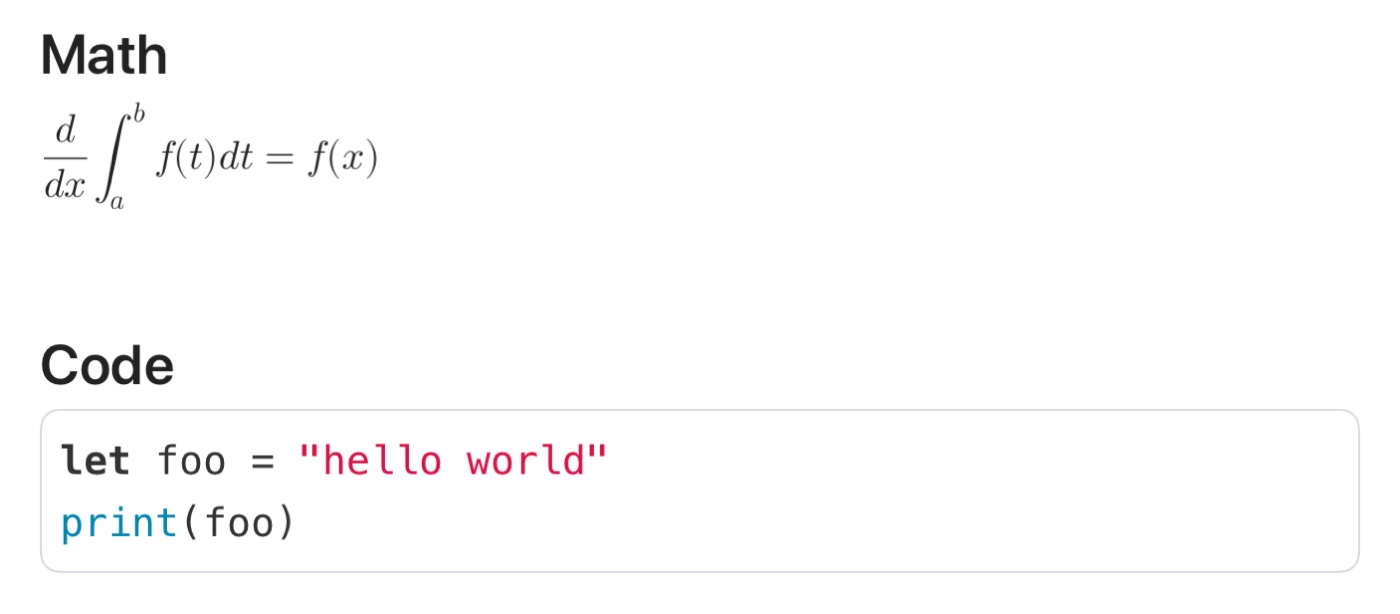 This is a super cool app with a surprising amount of polish for something that only released five months ago, with more neat stuff apparently on the way. You can check the app's Kampsite page to see which user suggestions are being discussed or even accepted for future releases.
Noto is free to download from the iOS/iPadOS App Store as well as the Mac App Store.