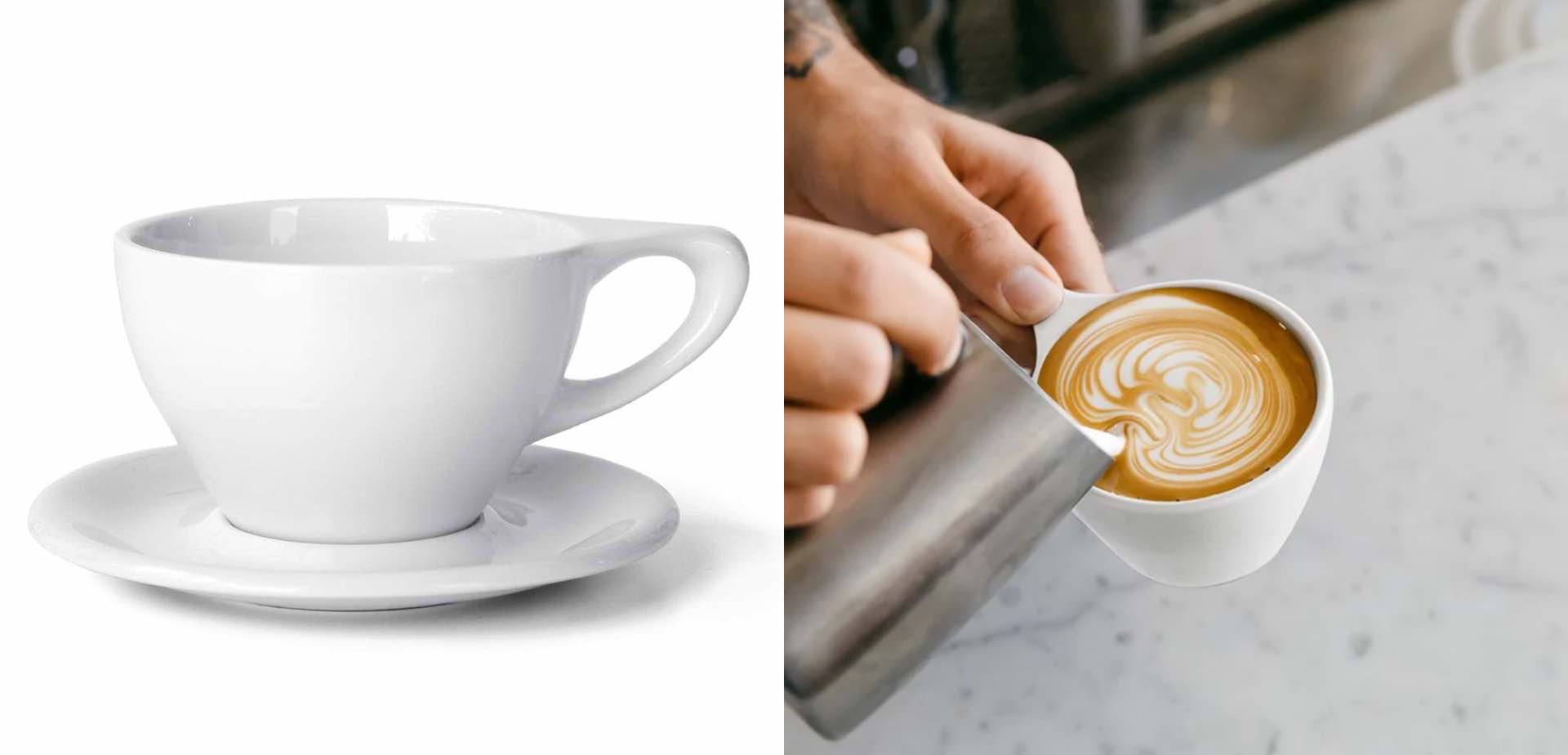 notNeutral "LINO" Small Latte Mug & Saucer
One thing I've learned during my espresso-making adventures is that when it comes to pouring latte art, the size and shape of the cup you use makes a huge difference in the end result. It's taken me a whole lot of 'Ah, I almost had it!' pours to figure out that it's not just my technique that matters, but the drinking vessel itself.
notNeutral's LINO small latte mugs are what countless cafés and professional baristas around the world use for their lattes. In fact, they were designed in collaboration with award-winning baristas to create a perfect blend of form and function that actually makes latte art easier thanks to the interior curvature — not to mention the increased thermal insulation that also comes as a result.
Each mug is beautifully made and feels good in the hand, with a handle that sits flush with the rim for better comfort and control, whether you're pouring or drinking. You'll almost swear it makes your lattes taste better, which obviously I can't scientifically prove but it feels true to me anyway.
Get a single latte cup + saucer for $25 on Amazon in your choice of white, black, or light gray. You can also get a set of 6 for $100, although only in white. You can also buy a beautiful indigo-colored edition from notNeutral's own site.