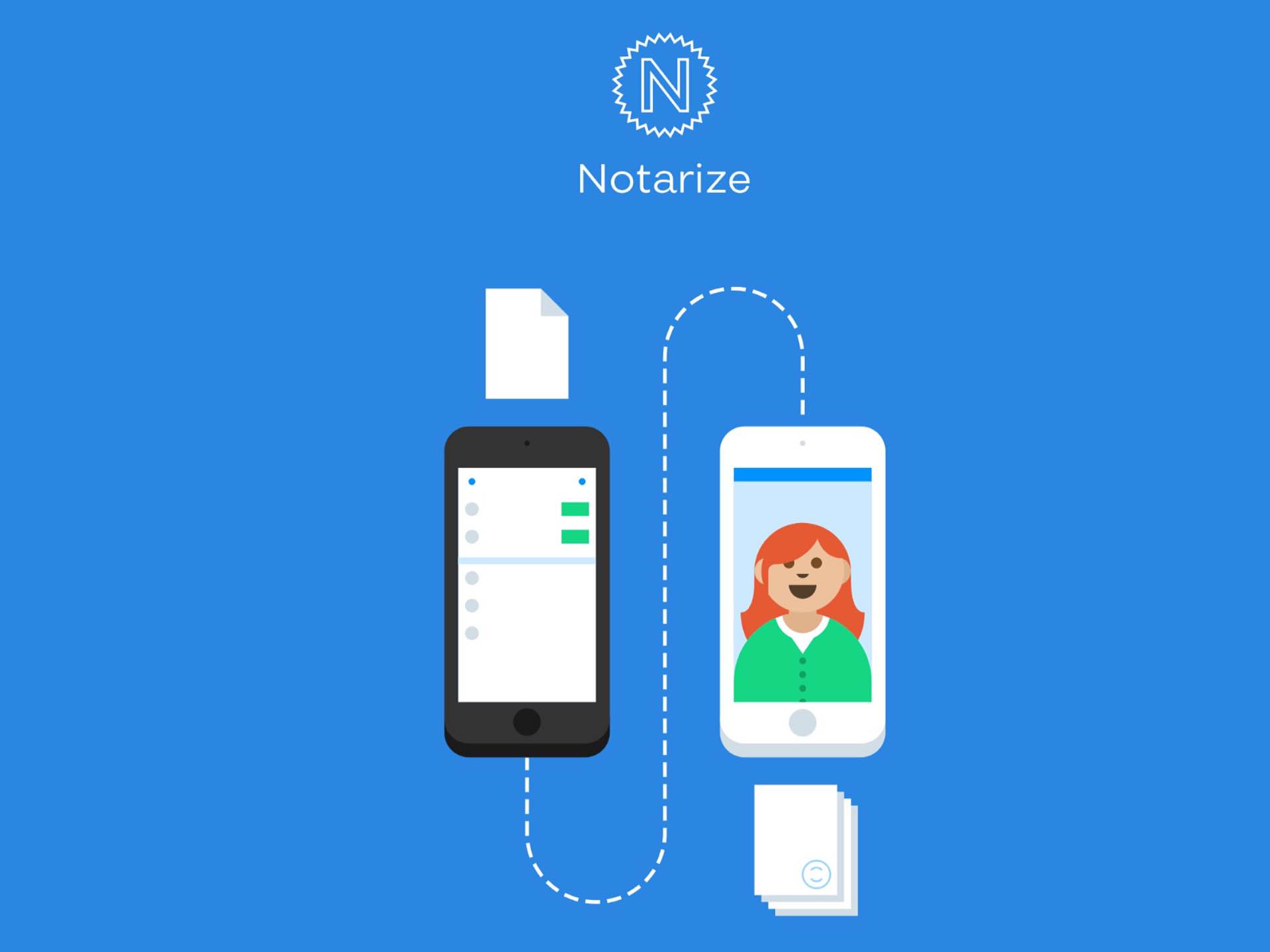 Notarize — An iPhone App for Getting Things Notarized
Getting documents notarized is a pain in the butt. First you've gotta find an official Notary Public, and if they're available on your schedule, you've either got to go stand in a line somewhere or wait for them to come to you (in which case you'll also be paying whatever travel fee they've set).
Today that all changes with the release of Notarize for iPhone. It's the first on-demand remote electronic notary service, and it's legal in all 50 states (plus the District of Columbia) thanks to a law in Virginia:
In 2011, the Commonwealth of Virginia passed Senate Bill 827 and House Bill 2318, allowing appropriately certified Virginia notaries to complete remote notarization via live video call. Furthermore, a document remotely notarized in Virginia is valid across state lines due to the Full Faith and Credit Clause of the United States Constitution and state laws that specifically address and accept out of state notarizations. Notarize leverages these and other laws to offer people and businesses the ability to legally notarize documents electronically, from anywhere.
What's cooler is that the service is available 24/7, so you can get things notarized even in the middle of the night if you want, and it only takes a few minutes. I could explain more, or you can just watch their excellent Sandwich-made promo video:
The iPhone app itself is free, but do keep in mind that notarizations are $25 each. CEO Pat Kinsel explains this amount on Product Hunt:
@iammrbiggs: $25 for each notary?

Pat Kinsel: Yup. Notary prices are typically set by the state and that's the fee in VA for electronic notary services. It's per notarization, not per page (which is often someone's next question as many in-person notaries can charge per page).