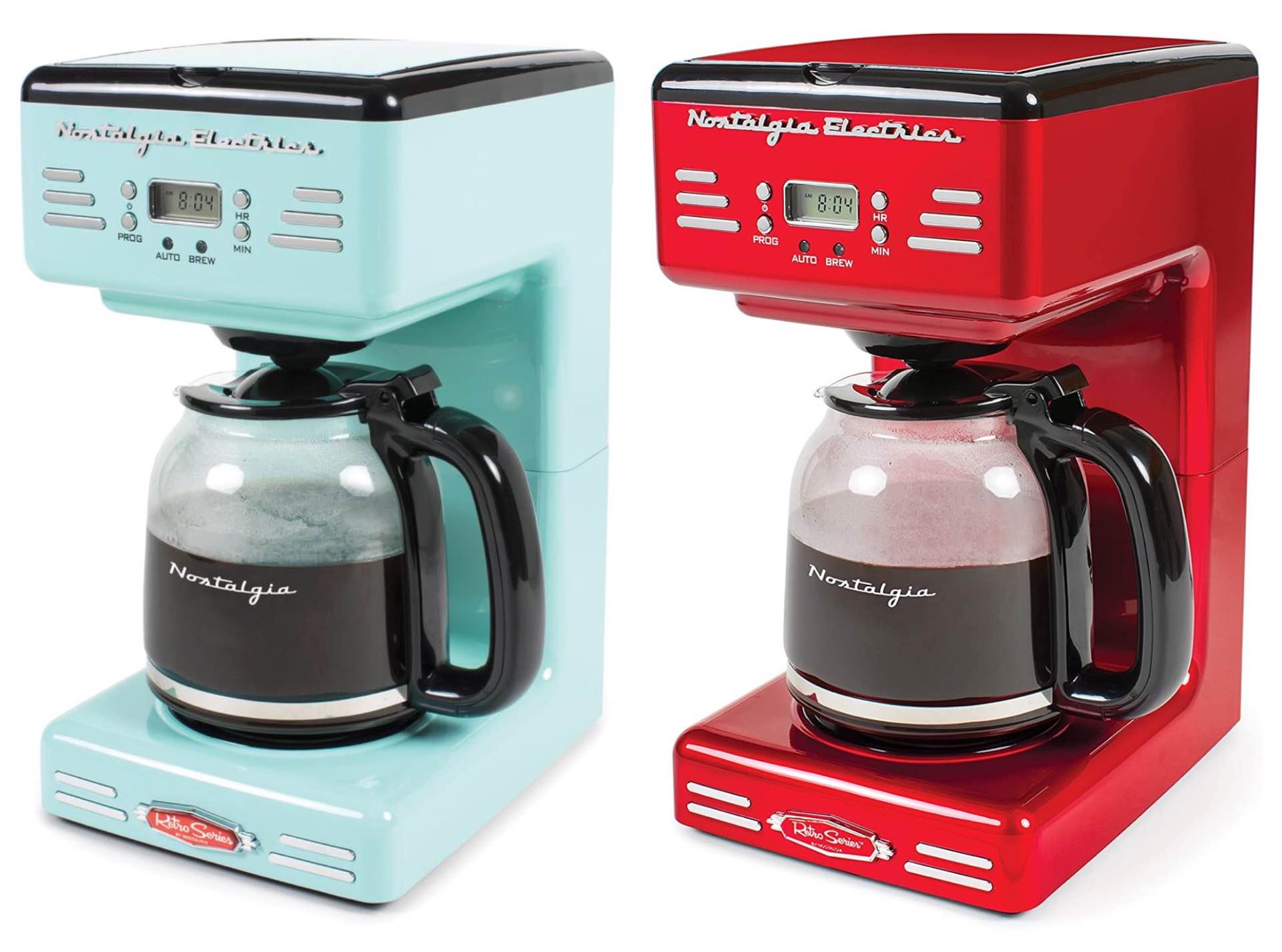 Nostalgia Retro 12-Cup Coffee Maker
I love a good retro-themed item now and again, especially when it's a theme that perfectly suits the product in question. This 12-cup coffee maker — made by the appropriately named "Nostalgia" company — gets everything right: the colors, the fonts, the vaguely 1950s car sensibilities…it's all there.
However, although it looks like something out of the '50s, it behaves in a more modern way, with a backlit digital clock display that can be programmed with a timer delay so you can set up your brew the night before and wake up to a fresh pot, ready to go. Moreover, it uses a reusable mesh filter instead of making you buy paper ones.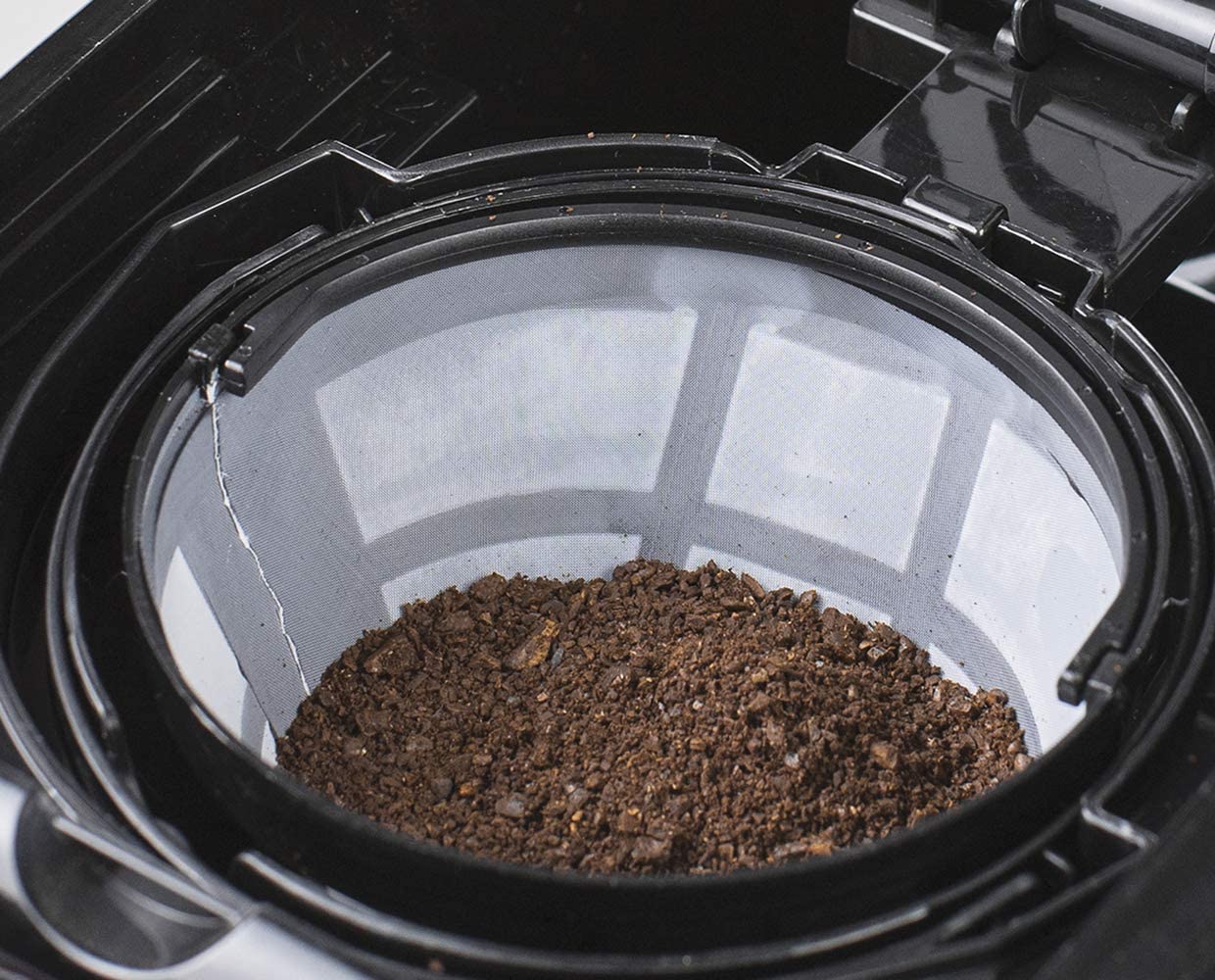 One of my favorite features is the ability to pause it mid-brew so you can pour yourself a cup and then resume brewing after. It's the little things, y'know?
The coffee maker comes in Aqua Blue or Retro Red, both for $60 on Amazon.