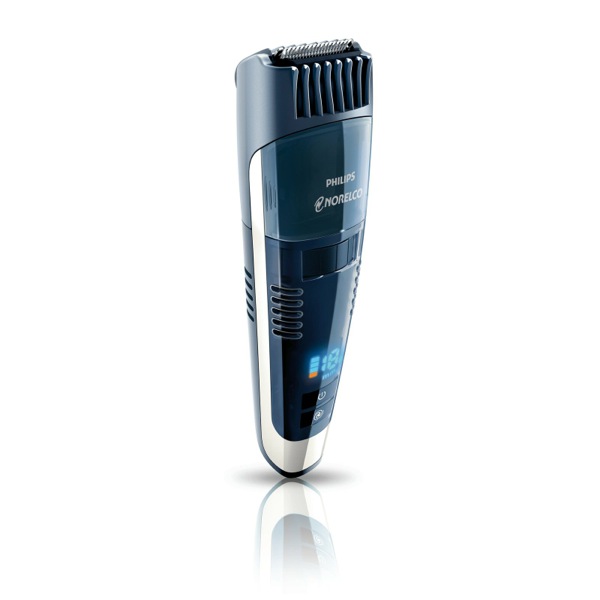 Norelco's Vacuum Beard, Stubble, and Mustache Trimmer
I keep a short beard. Or, to be more specific, a permanent 5 o'clock shadow. And so I've always shaved with a guardless beard trimmer. The problem is that the cut hairs escape all over the sink. Anyone who trims their beard knows exactly what I'm talking about.
Well, earlier this week I picked up the Norelco Qt4070 — it's a beard trimmer with a vacuum. Built in, just under where the clippers are, is an opening that vacuums in the cut hairs and catches them into a compartment that's in the trimmer housing. And by golly it works!
The rest of the trimmer is fantastic as well. The clippers are sharp and don't pull on my beard when trimming, it has a good strong battery, and a digital display shows the battery life and what setting I have the length of beard set to (from 1mm up to 16mm). I wish I'd bought this thing years ago.