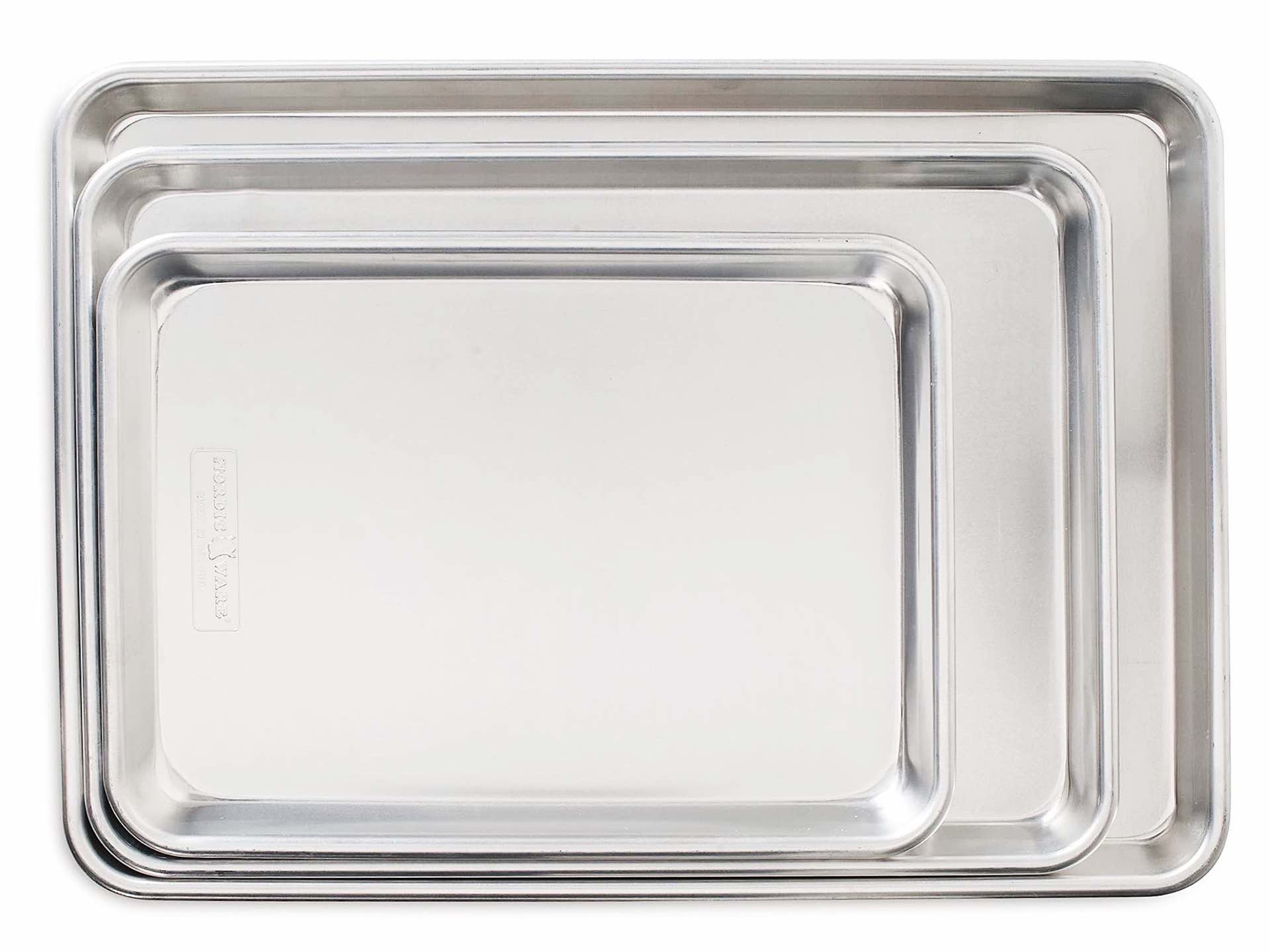 Nordic Ware "Naturals" Baker's Delight Aluminum Bakeware Set
If for some reason you've hung onto a set of dollar-store cookie sheets that have become comically misshapen and burnt over the years, it's high time you upgraded to something more professional grade. Nordic Ware's "Naturals" aluminum baking sheets are quality, heavy-duty pans designed to hold up to years of everyday use.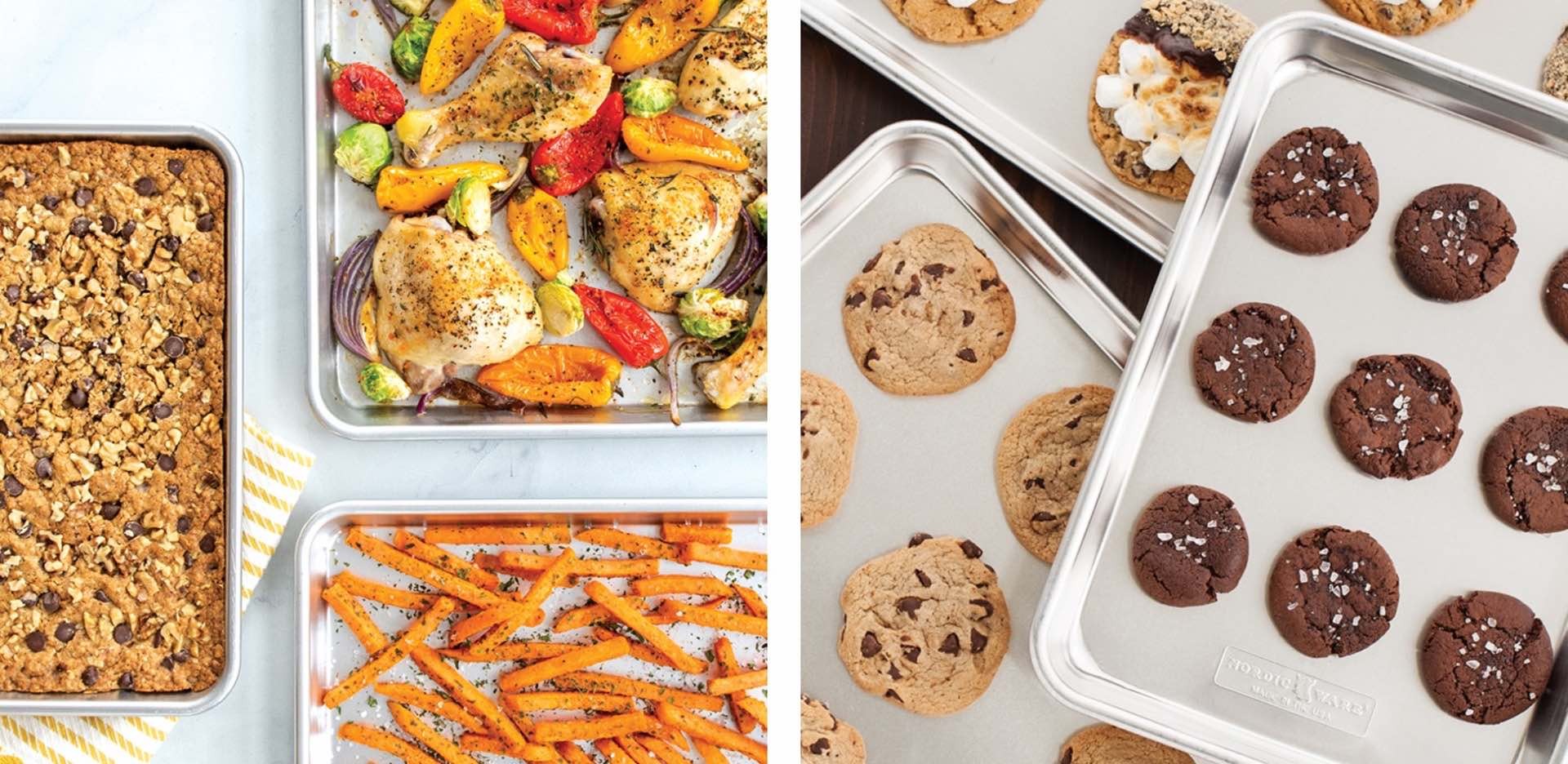 Each pan is made of pure, uncoated aluminum with a rim that encapsulates a galvanized solid steel wire core to reinforce the structure and prevent warping. Which is great, because these pans are going to do a lot of heavy lifting when it comes to roasting meats and veggies, broiling fish, baking bread and cookies, concocting late-night pizzas, doing food prep, or whatever else you need them for.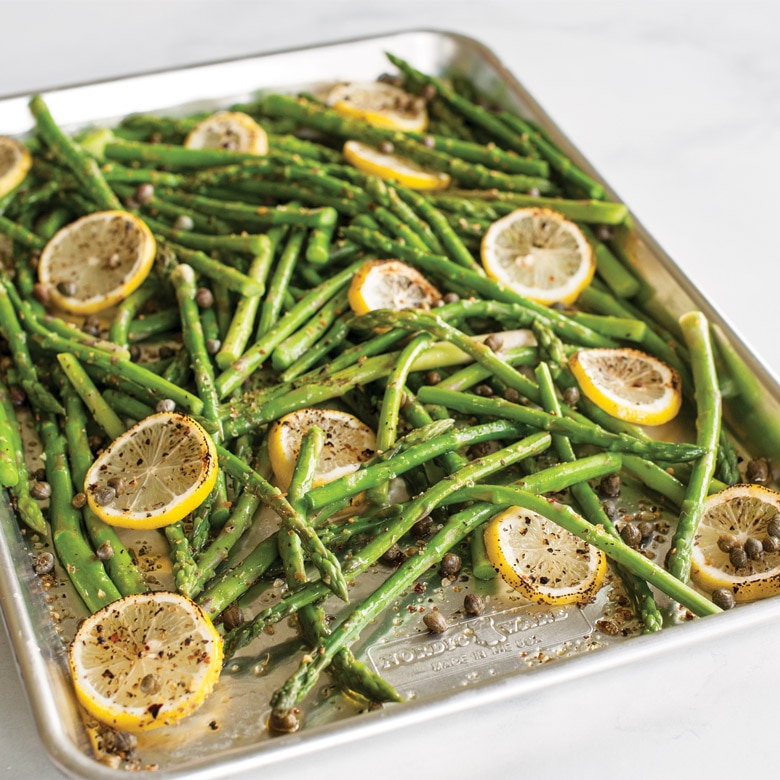 The benefits of this natural aluminum construction are 1) very even heating and browning, and 2) it should never rust. However, you do have to keep in mind that the pans aren't dishwasher safe and you'll have to clean them by hand to avoid discoloration.
Also, if you're going to cook with acidic ingredients like vinegar or anything tomato-based, you'd do well to line the pans with parchment paper or silicone mats first.
I recommend the Baker's Delight 3-piece set to start, as it includes a half sheet, a quarter sheet, and a jelly roll pan — all for just $38.