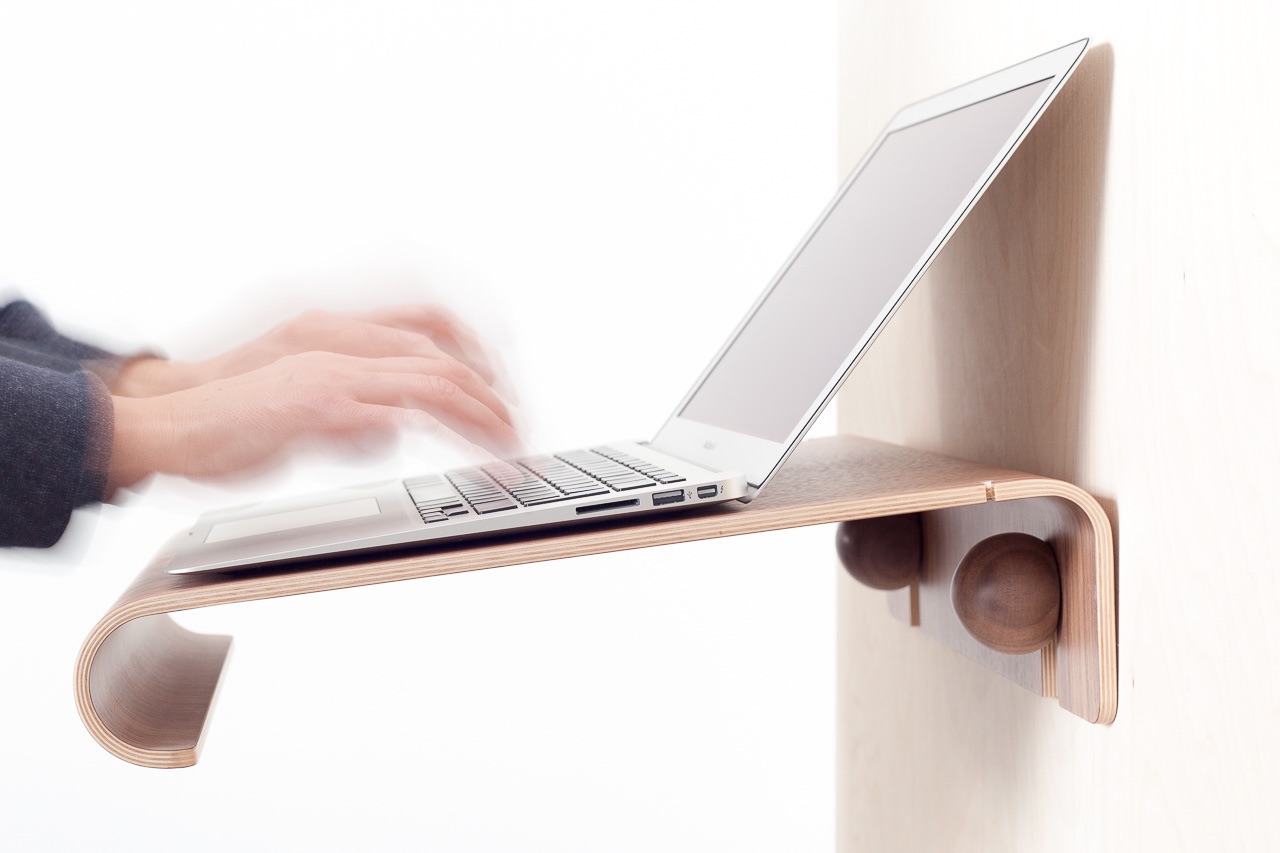 Nordic Appeal MacBook Wall Desk
Now here's a clever idea: Take a typical wooden MacBook stand, design it to mount on a pair of wooden knobs screwed into the wall, and you've got the MacBook Wall Desk.
Use it as a stationary standing desk, and when needed, just slide it up off the wall mounts and either put it in storage or use it as a raised MacBook stand wherever is most convenient. When sitting on a surface, the space under the stand is a great place to store a wireless mouse and keyboard.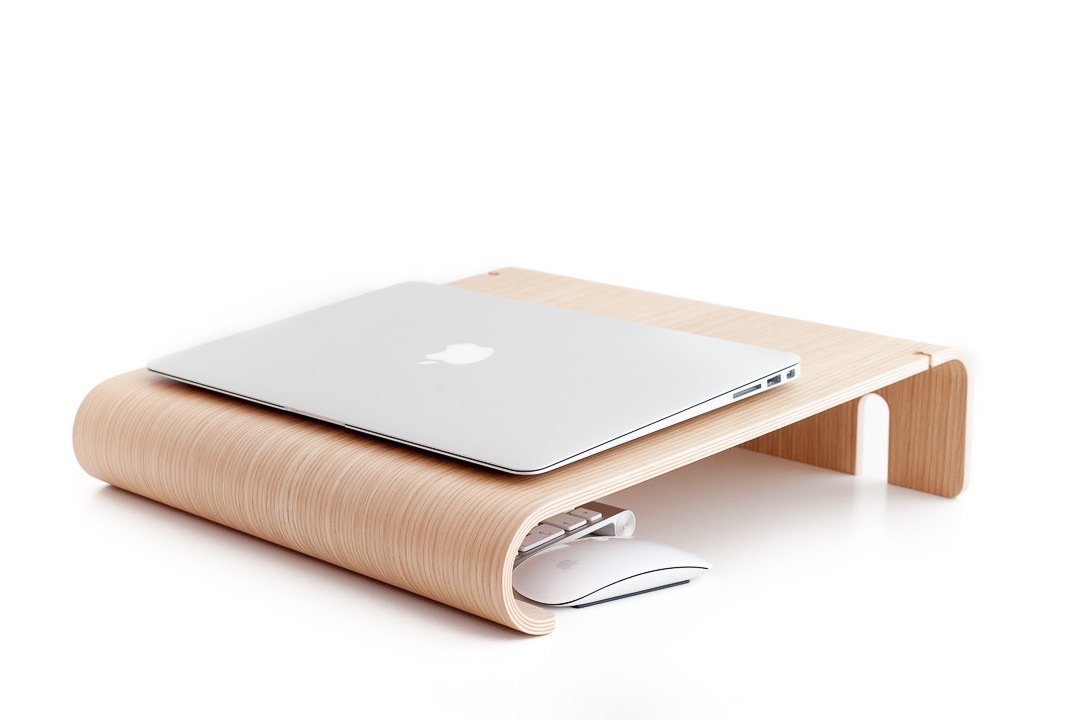 What's more, the stand is made in your choice of walnut or oak from sustainably forested woodlands. Pretty cool.
Get it from Nordic Appeal for $220. Comes with everything you need for installation, minus a screwdriver.