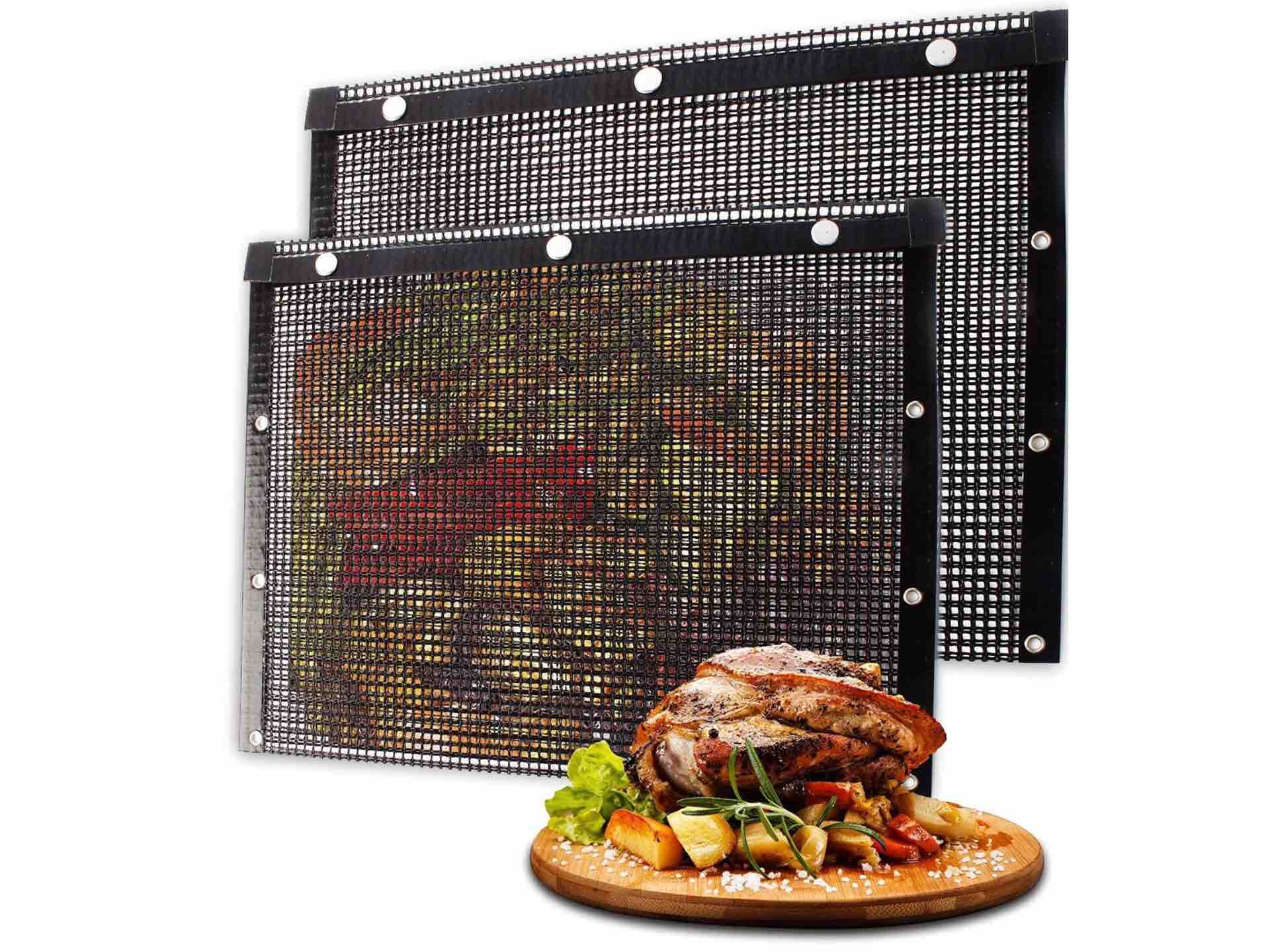 Nonstick Mesh Grilling Bags
As I mentioned the other day, it's backyard cookout season! And if you're going to be firing up the grill, you might as well use it to cook something healthy now and again, like veggies and seafood.
But how do you keep that small stuff from falling through the grates? Well, you could try these awesome kabob baskets we linked a while back, or you can check out these nonstick mesh grill bags as a nifty alternative.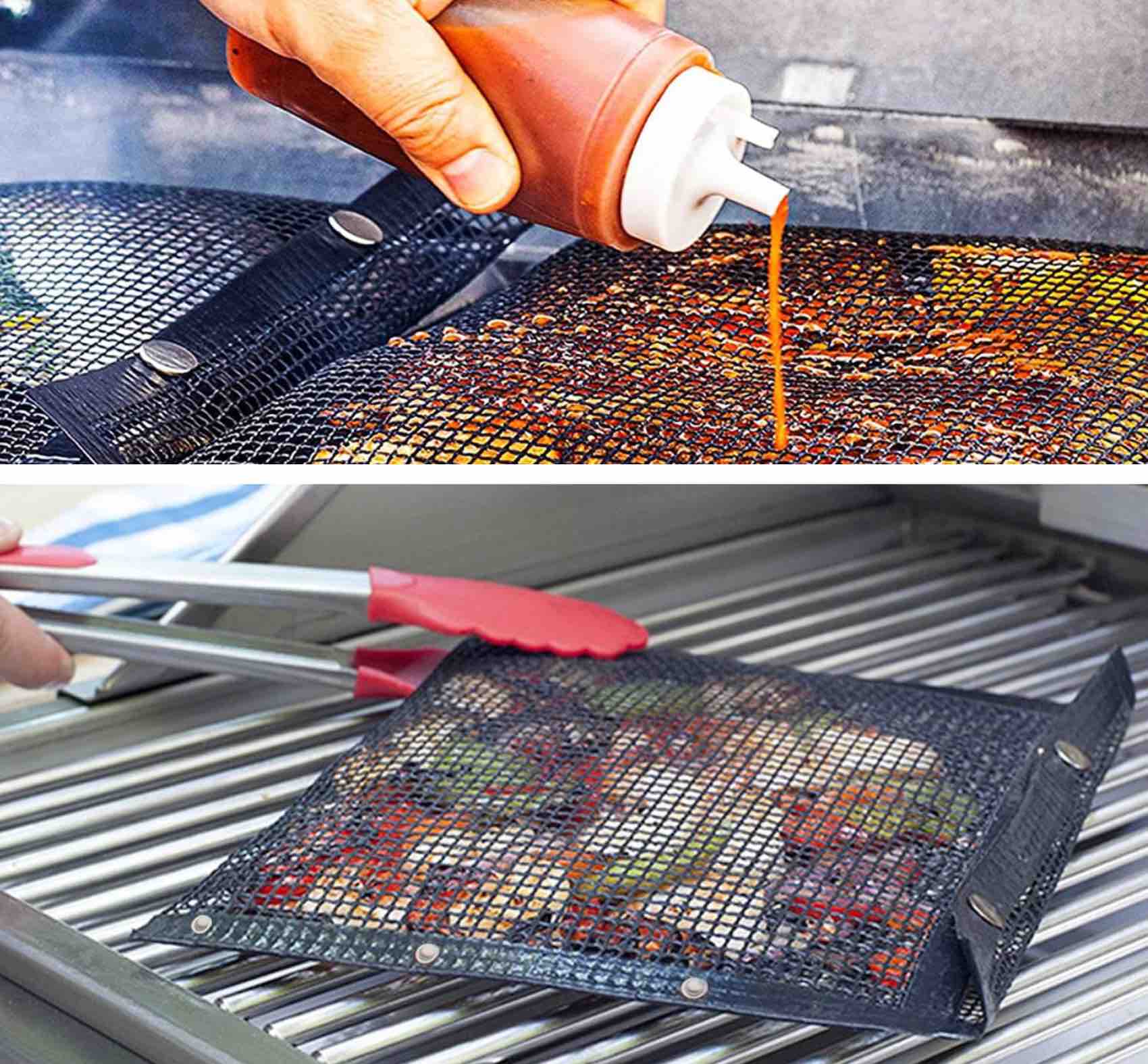 What's great about these kinds of solutions is that you can load them up, toss them on the grill, and easily flip all of the contents at once rather than going one-by-one, hoping you don't drop anything. When you're done, simply empty the food out for plating, then either put them in the dishwasher or rinse them out and place them in the sun to dry out before using again.
A pack of two black mesh bags is $23 on Amazon, while a pack of two gold mesh bags is $25.