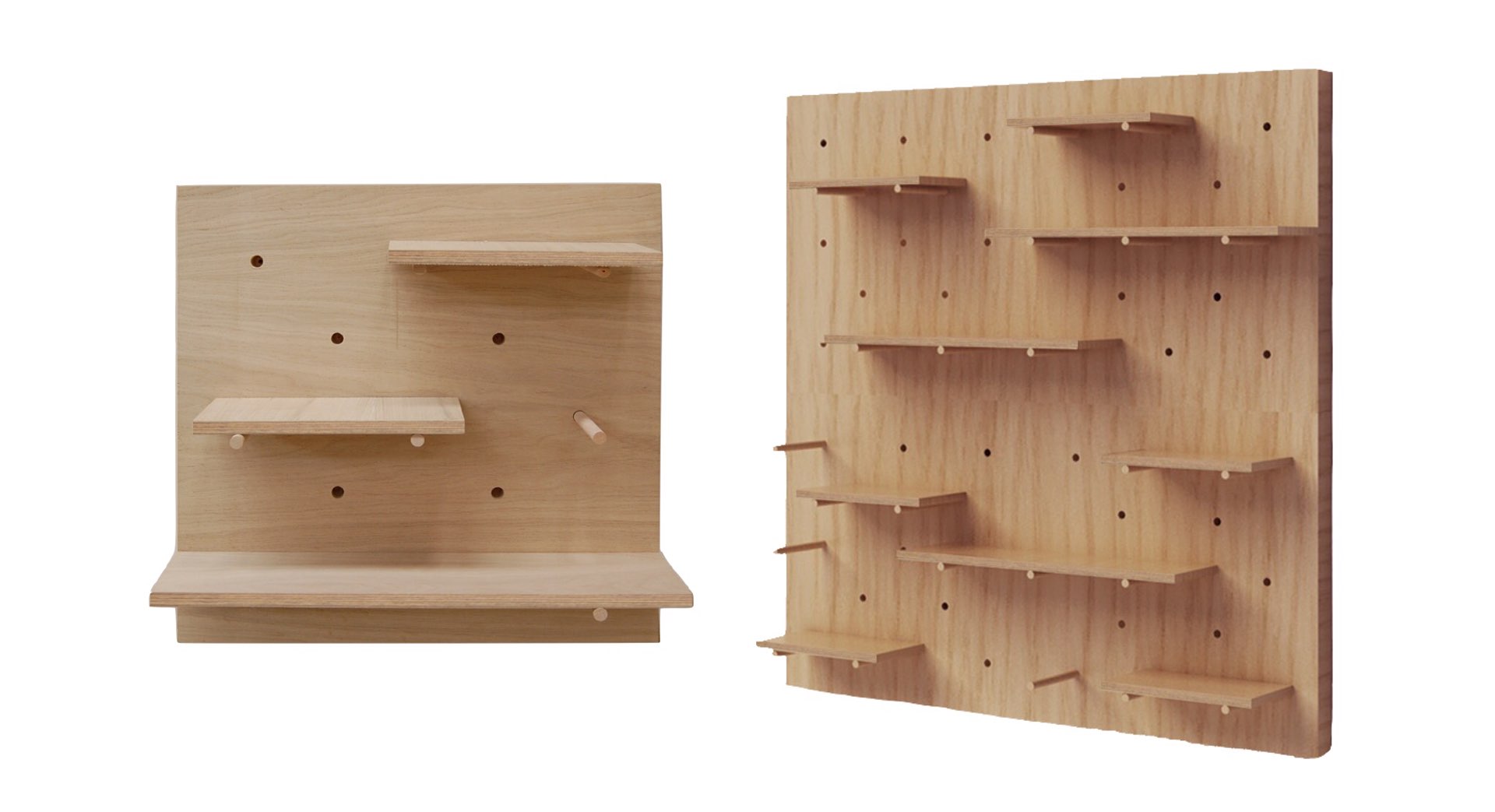 The Nomino Wall by OOO My Design
The Nomino Wall wall storage system by OOO My Design is a bit like this large pegboard we've written about before, except more modular. It can expand and shift as your needs require, and also includes shelves for storing books and other things that pegs alone can't handle. Whatever kind of room it is you need extra storage space in, Nomino Wall can help.
Each pack contains:
4 panels — 60cm x 60cm x 5cm (approx. 23.6″ x 23.6″ x 1.97″) each
4 shelves — 60cm x 14cm x 1.8 cm (approx. 23.6″ x 5.5″ x 0.71″) each
4 half-length shelves — 30cm x 14cm x 1.8 cm (approx. 11.8″ x 5.5″ x 0.71″) each
30 sticks — 18cm long, 1.5cm diameter (approx. 7.09″ long, 0.59″ diameter) each
Get the Nomino Wall for €450 (~$505 USD) at OOO My Design.