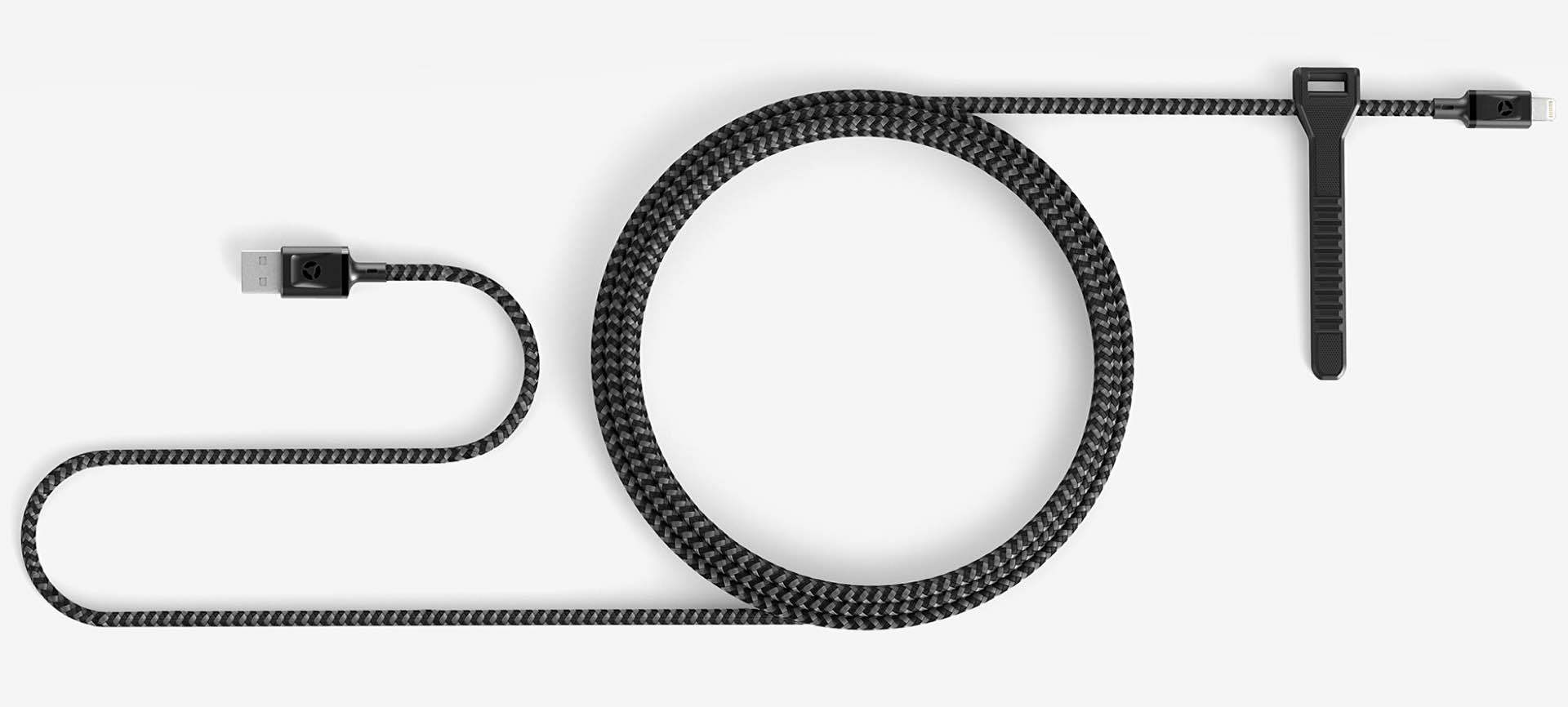 Nomad Lightning Cable
Ever get sick of Apple's Lightning cables crapping out on you? Check out Nomad's ultra-rugged alternative, which is made of braided ballistic nylon with a kevlar core. It won't scratch, tear, or fray, and thanks to its in-line cable tie — made from liquid silicone rubber — it won't get tangled either.
Nomad stress-tests these cables to the point where they can handle 10,000 multi-directional 150-degree flexes at the Lightning connector, and they're so confident in the cables' durability that they guarantee them for five years.
The cable comes in two lengths:
There's also a 1.5-meter universal version that has a micro-USB connector by default but also sports two interchangeable tips that convert it to Lightning and USB-C, respectively.