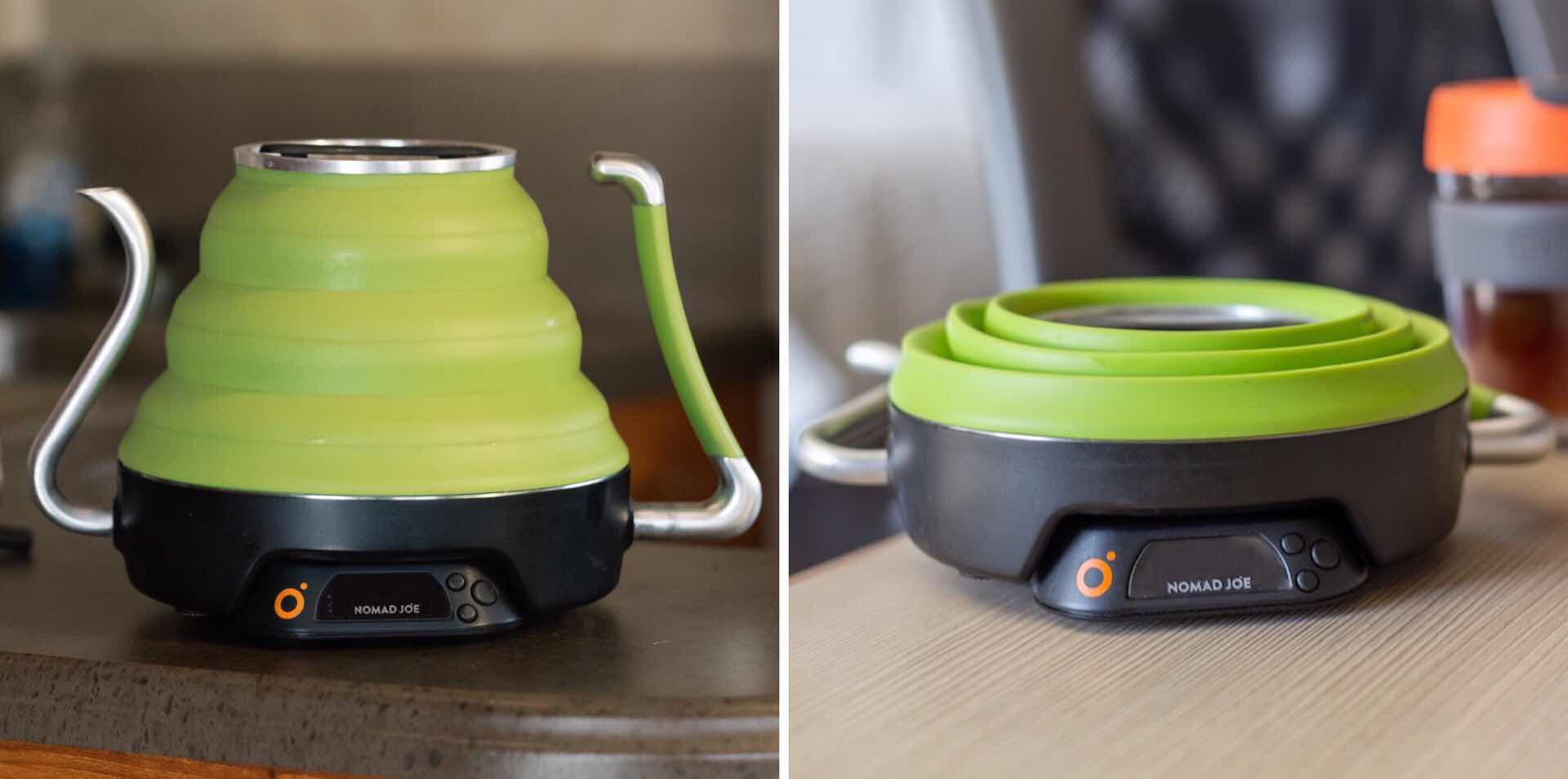 Nomad Joe "Voyager" Collapsible Electric Gooseneck Kettle [Kickstarter]
The Voyager Kettle is an ongoing Kickstarter project — run by Ryan Mack and the rest of the team at Nomad Joe — for a silicone kettle that works like any gooseneck kettle might, then collapses down to a compact size (just 1.75″ tall!) that can easily fit in a drawer, bag, or suitcase.
The gooseneck alone puts it above the Gourmia foldable travel kettle, plus it's got the ability to set a specific temperature and hold it there for half an hour, similar to our beloved Bonavita variable-temp.
Watch the promo vid:
This would be a super convenient way to make coffee or tea just about anywhere — in hotel rooms while traveling, at an office desk while working, in any living situation (RV, dorm room, etc) where space is limited…you get the idea.
The project's already been funded and, as of July 21st, 2019, you've still got 7 days to get in on the action. You'll need to back the project at the $109 level or higher to get one after the project succeeds.