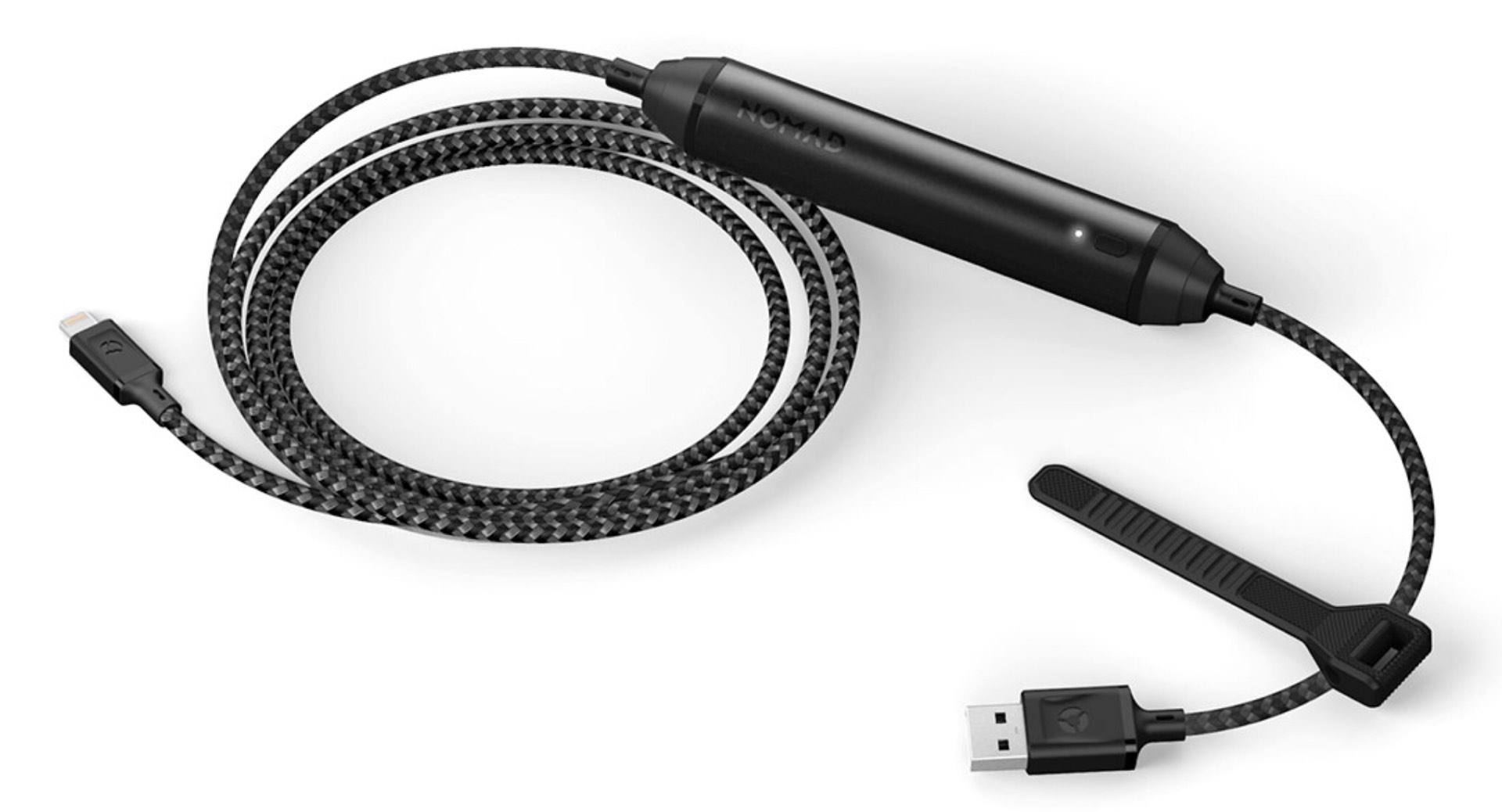 Nomad Battery Cable 2.0
Nomad Goods have released a new version of their Battery Cable, a durable 500D ballistic nylon-wrapped Lightning cable with an in-line reserve battery. They've upped the capacity of that battery from the previous 2350mAh to 2,800mAh — just enough to fully charge an iPhone X once — and have upgraded the housing from plastic to a robust aluminum.
When it's plugged into a power source, the battery is smart enough to pass through the charge to your device first before charging itself. The cable also has an integrated liquid silicone rubber (LSR) cable tie for easy cable management.
The new Battery Cable is $50 at Nomad. You can also check out the non-battery version if you prefer to keep things simpler.