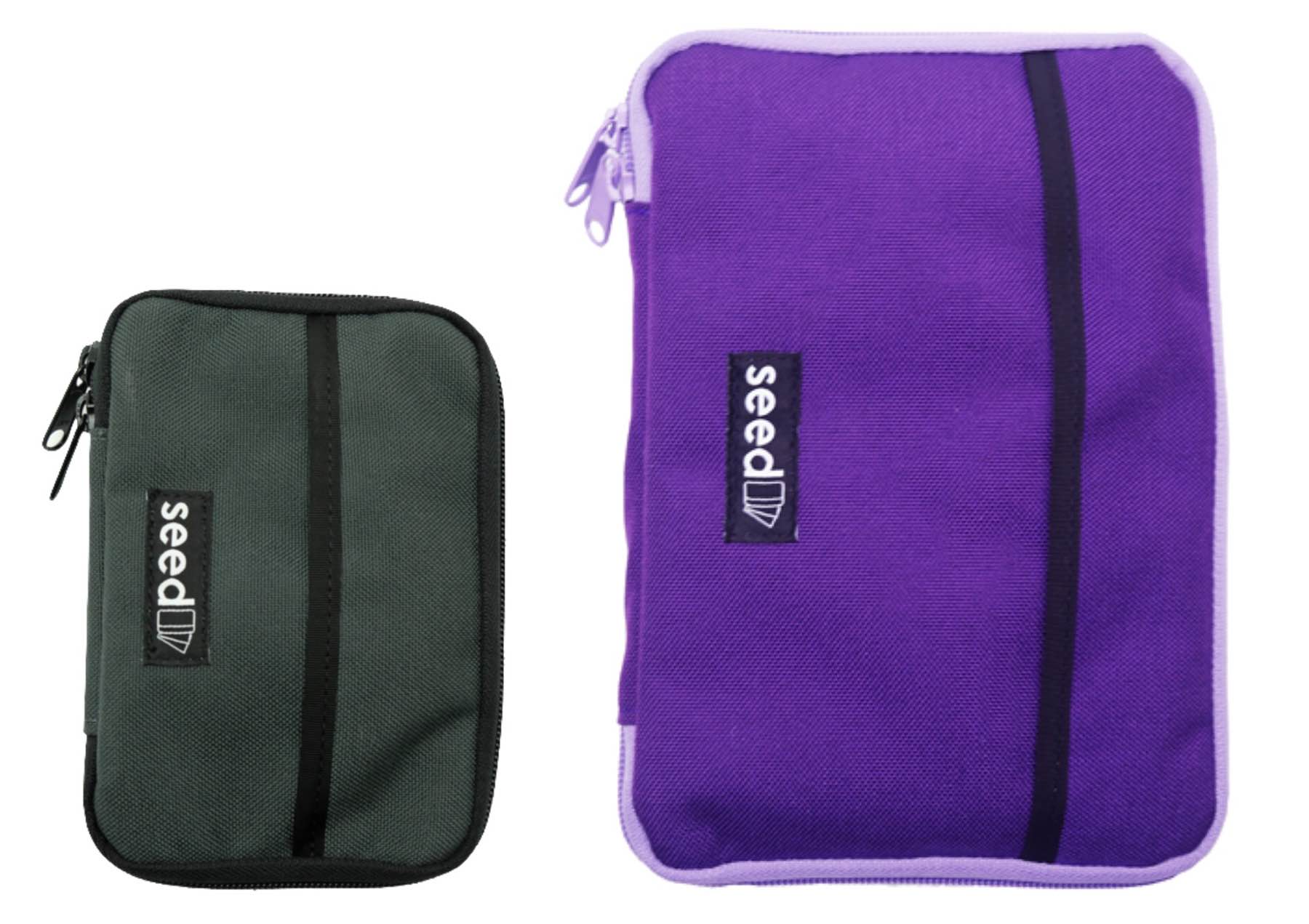 Nock Co.'s "Seed" Notebook Cases
If you're the type to always keep a notebook or planner with you for taking notes or sketching or what have you, Nock Co.'s "Seed" cases are a stylish and protective way to carry the thing around, along with a few odds and ends.
Available in A5 (5.8″ x 8.3″) and A6 (4.1″ x 5.8″) sizes, each Seed is made from a durable, padded, water-repellent 1000D nylon, with an interior lining of soft nylon pack cloth. Inside you'll not only find panels for sliding your notebook cover snugly into, but also two slots for your favorite writing utensils and a pocket where you can stash business cards or similarly small items.
On the front is a sleeve where you can store other accessories like earbuds, a charging cable, a USB drive, mechanical pencil lead, or maybe even a small snack. The case as a whole secures shut through the use of twin YKK zippers. Just quality through and through.
Both sizes come in two colorways: Steel/Silver Dust (pictured above, left) and Iris/Electric Blue (above, right). The A5 model is $70 while the A6 model is $60.
---
As of this writing (April 18th, 2019) the A5's Steel/Silver Dust colorway is sold out, but that may change so keep an eye out for it. Personally, I like the Iris/Electric Blue one better anyway :P