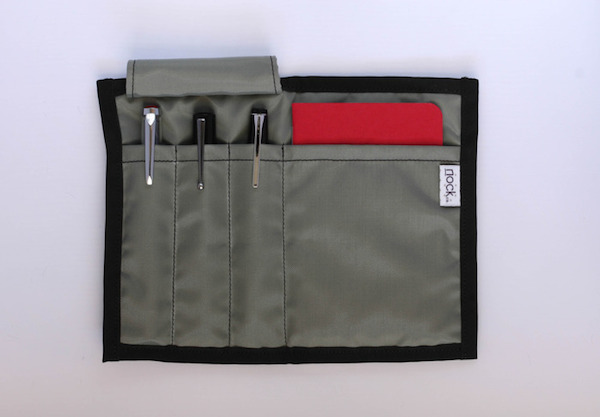 Nock Co. Pen Cases
Nock Co. is a new startup by Jeffrey Bruckwicki and Brad Dowdy focused on creating beautiful, functional pen accessories.
Their initial Kickstarter project features numerous products. Ranging from the The Chimneytop, a mini pop-up case with a single zipper for 6-7 pens to The Brasstown, a zippered roll case for pens, pencils, small tools and more.
All of Nock Co's items are handcrafted in Georgia, USA out of the highest-quality nylon and other materials. A starting pledge of $15 gets you in the door.
Update: In less than an hour, the project has already been funded, but as of publication time, all backing levels still have spots available.