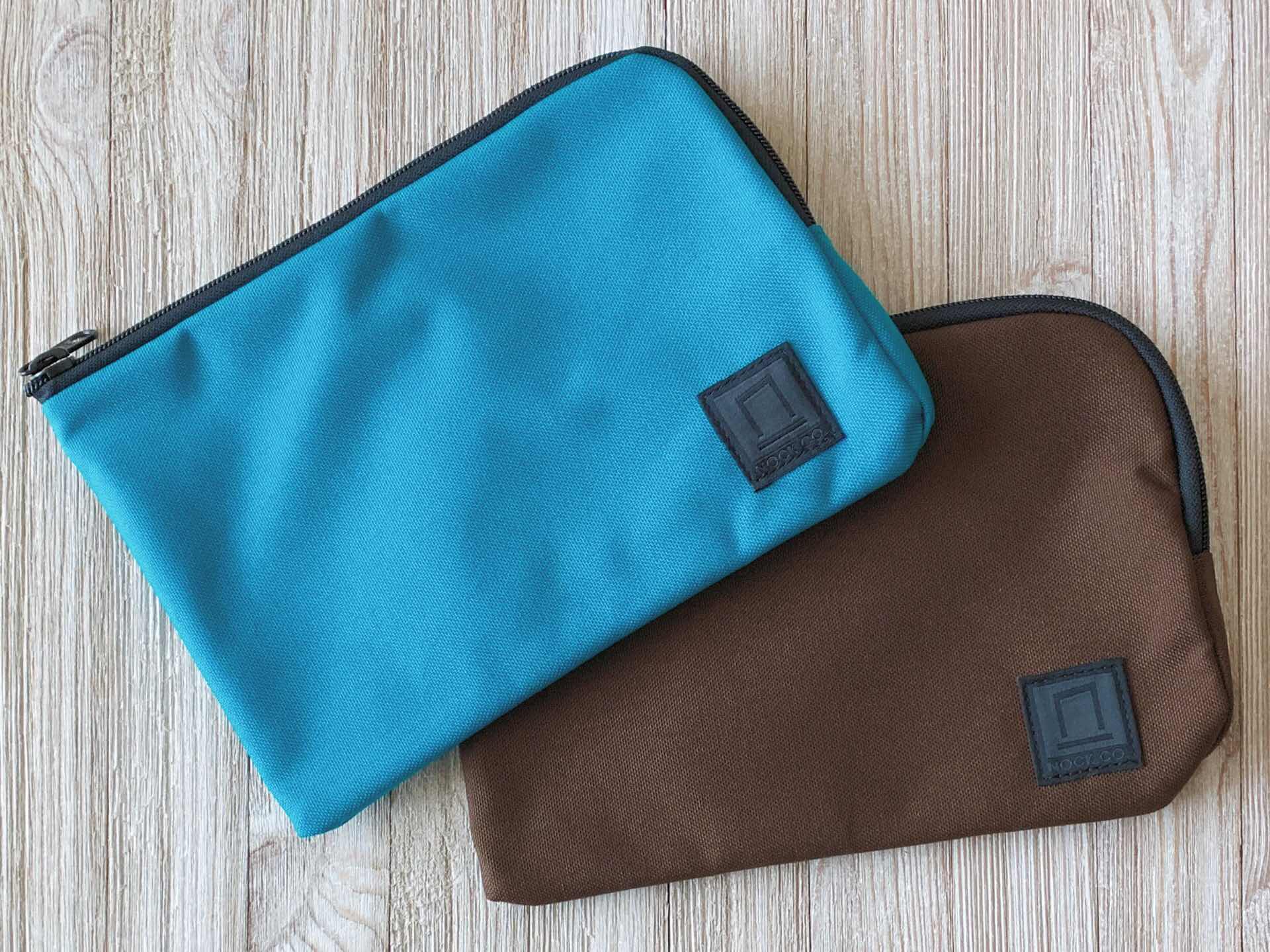 The Lanier A5 Pouch by Nock Co.
Ever since Nock Co. first came out with their Lanier Briefcase — first appearing on Kickstarter in September 2016 and then on their own website in June 2017 — it's come with a removable pouch that goes in the case's front pocket, sized to fit your most portable stationery goods.
The idea is, you can bring the whole briefcase to your workspace so you have your laptop and/or large notepad when you need them, then grab just the pouch for taking notes during meetings, sketching during lunch breaks, etc. A very thoughtful bit of design, that.
Three years and many customer requests later, they're finally offering the standalone pouch for sale. The main compartment is sized to fit 200+ pages' worth of hardcover A5 notebooks (or multiple softcover notebooks), while the two interior side pockets are where you can stash several writing utensils, index cards, pocket notebooks (ahem), that sort of thing.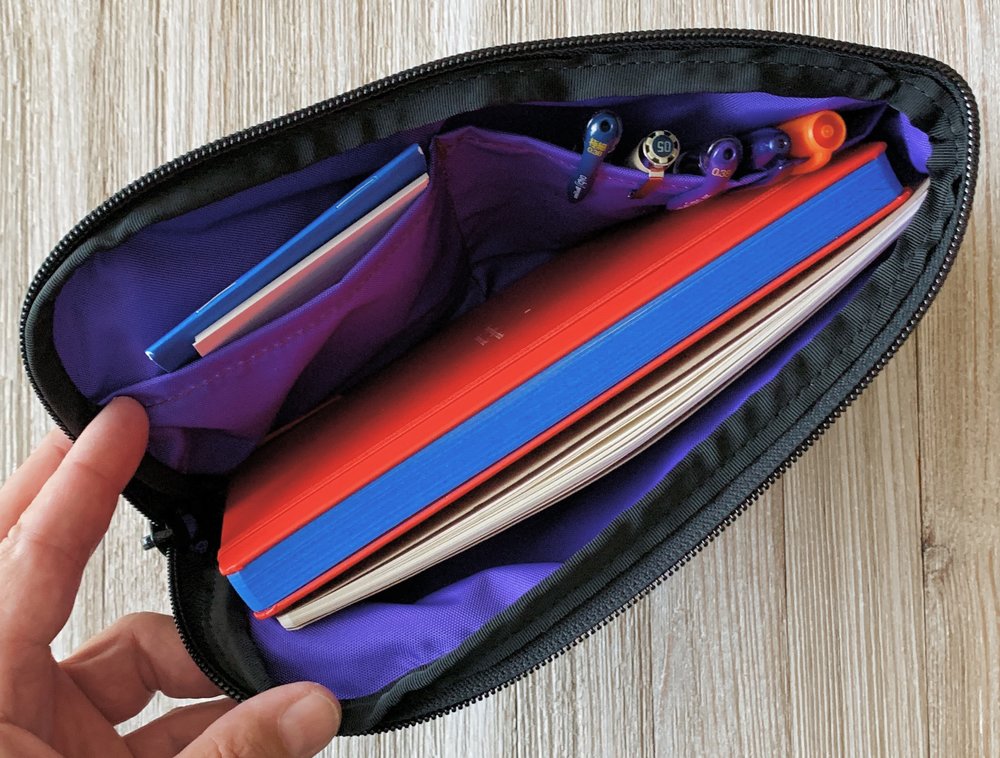 You could also use the pouch to carry, say, a smaller iPad or Kindle.
I've actually got both the briefcase and pouch — which, again, I received test versions of during the original Kickstarter campaign — sitting right here next to me as I write this, and I can tell you they both get lots of use to this day. My 7yo son is always trying to steal them for his own uses too, so I also know they can take a beating. (The water-repellant 1000D Cordura nylon is a godsend in that department.)
One of my favorite additions to the pouch in particular was the 5″ x 7″ Grid-It organizer, which keeps my cables and other little accessories in check, and still leaves plenty of room to spare in the pouch's main compartment.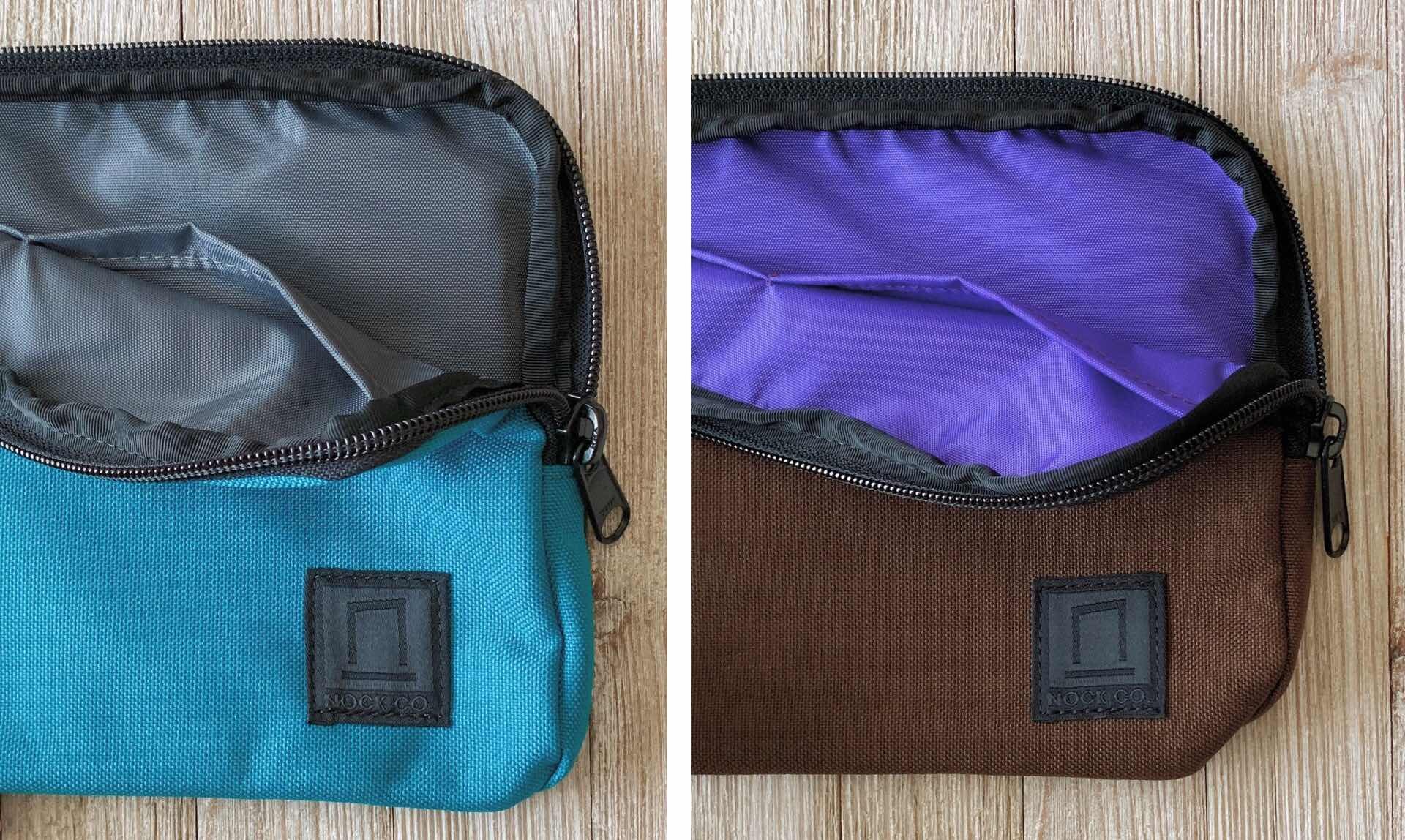 Anyway, I could gush about this thing all day, so I'll just stop now and tell you to grab the pouch for $35 at Nock Co. in your choice of Peacock + Coal (above, left) or Coffee + Amethyst (above, right).