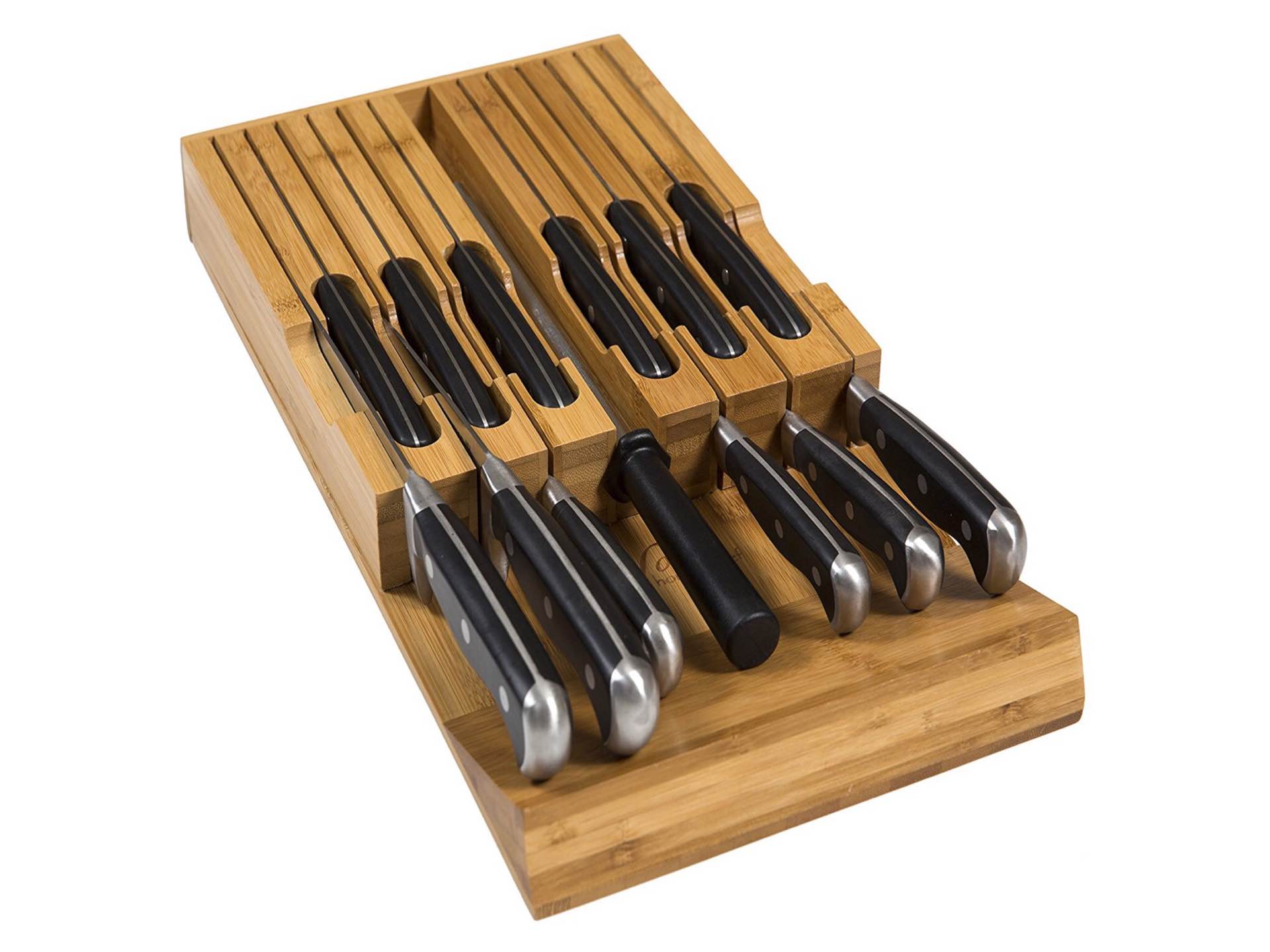 Noble Home & Chef In-Drawer Bamboo Knife Block
One of the worst ways to store kitchen knives is tossing them loosely in a drawer together and/or with other utensils. It messes up their blades and makes the drawer a dangerous place to rummage around in.
You could keep them in a typical countertop knife block, but maybe you don't have the counter space to spare. Or you could opt for a magnetic wall-mounted strip — that is, if keeping those blades out in the open didn't make you so uncomfortable.
This in-drawer moso bamboo knife block might be what you need. As the name suggests, you mainly keep it out of sight in a drawer, but it can easily be taken out and placed elsewhere as needed. It holds up to 12 knives in miscellaneous sizes, although you won't be able to fit a cleaver in there like you could with, say, this one (which is only available from 3rd-party sellers at the moment). However, you can fit a knife sharpener in the center slot, so that evens the score somewhat.
Get it for $30 on Amazon.