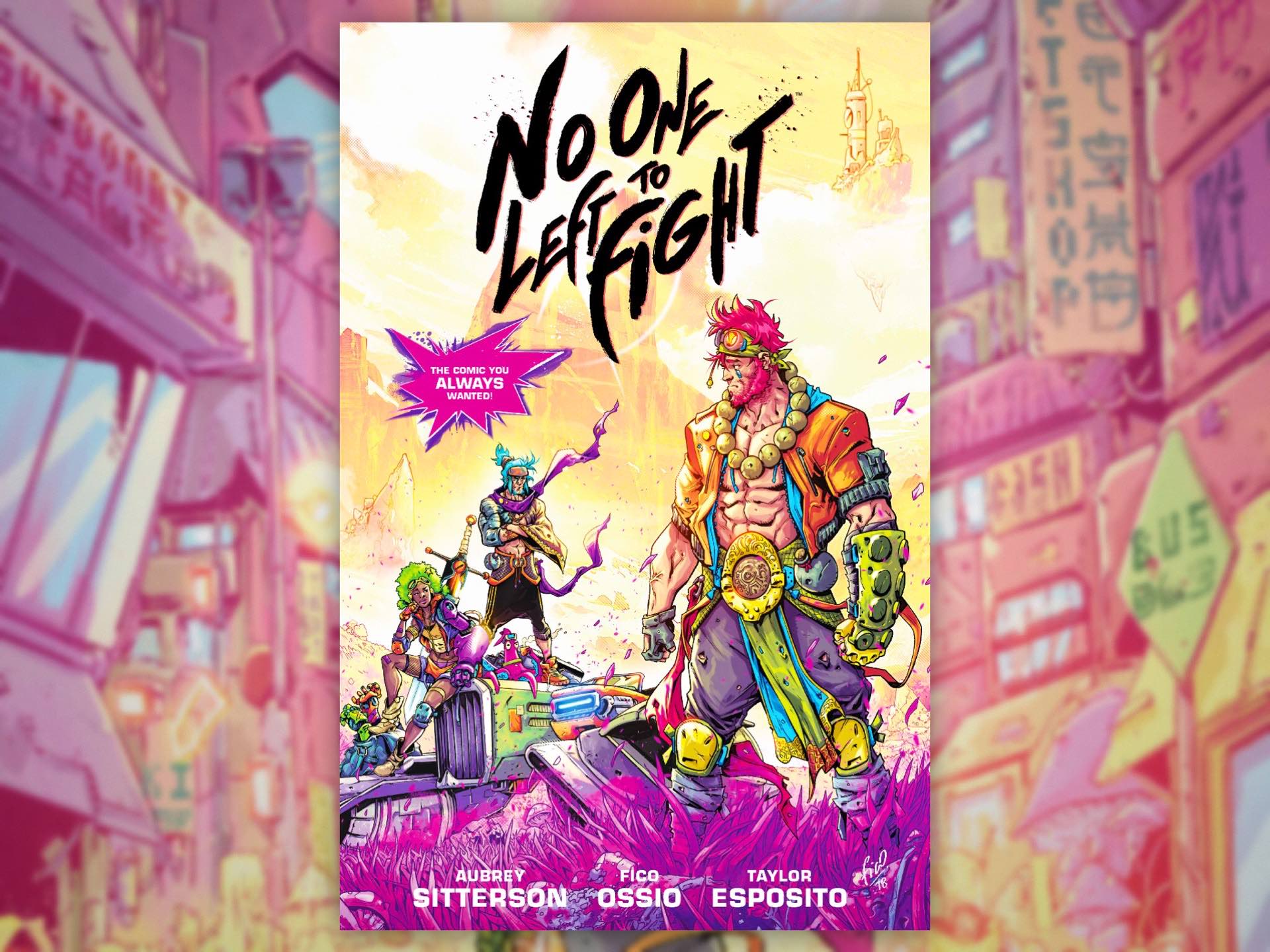 "No One Left to Fight" Graphic Novel by Aubrey Sitterson and Fico Ossio
As someone who grew up watching Dragon Ball Z, I've wondered what it would be like for the characters in the show to save the world one last time and just…retire. After a lifetime of defeating monstrously powerful opponents in landscape-shattering battles, how would people like that adjust to normal life?
That's a topic explored by Aubrey Sitterson's comic series, No One Left to Fight. The characters in these comics are pretty much analogues to those in DBZ, living out their lives in a highly colorful futuristic utopia long after Vale — the story's aging hero and direct parallel to DBZ's Goku — defeated the evil Gor Despo, once again saving the planet.
Here's the official description:
What do the world's greatest heroes do when there's no one left to fight?

They've saved the world countless times, growing up together and growing apart in the process. But now, with adulthood tightening its grip, they're forced to reconcile their regrets and resentments, coming to terms with the lives they've chosen. Inspired by the legendary Dragon Ball, critically-acclaimed creators Aubrey Sitterson (The Comic Book Story of Professional Wrestling, G.I. Joe) & Fico Ossio (Spider-Man, Revolution) invite you on an action-packed journey through their expansive new world. Fans of Hellboy, Umbrella Academy, and Black Hammer won't want to miss this exciting new vision of what genre comics can accomplish.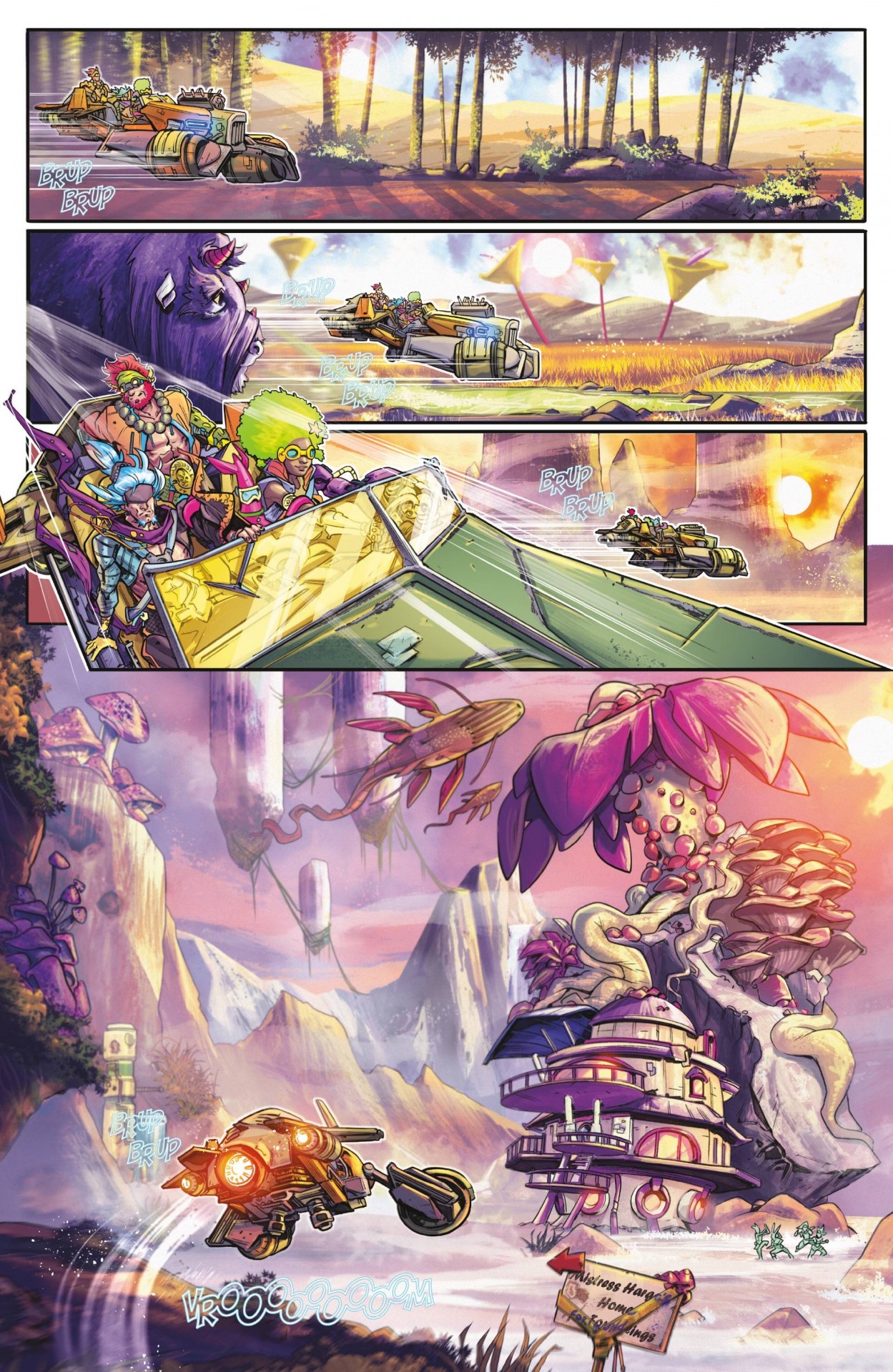 There's a lot to love in this series, with plenty of action and heart to go around. Fico Ossio's art style is stunning, with colors that pop and effects that dazzle. Definitely check this one out.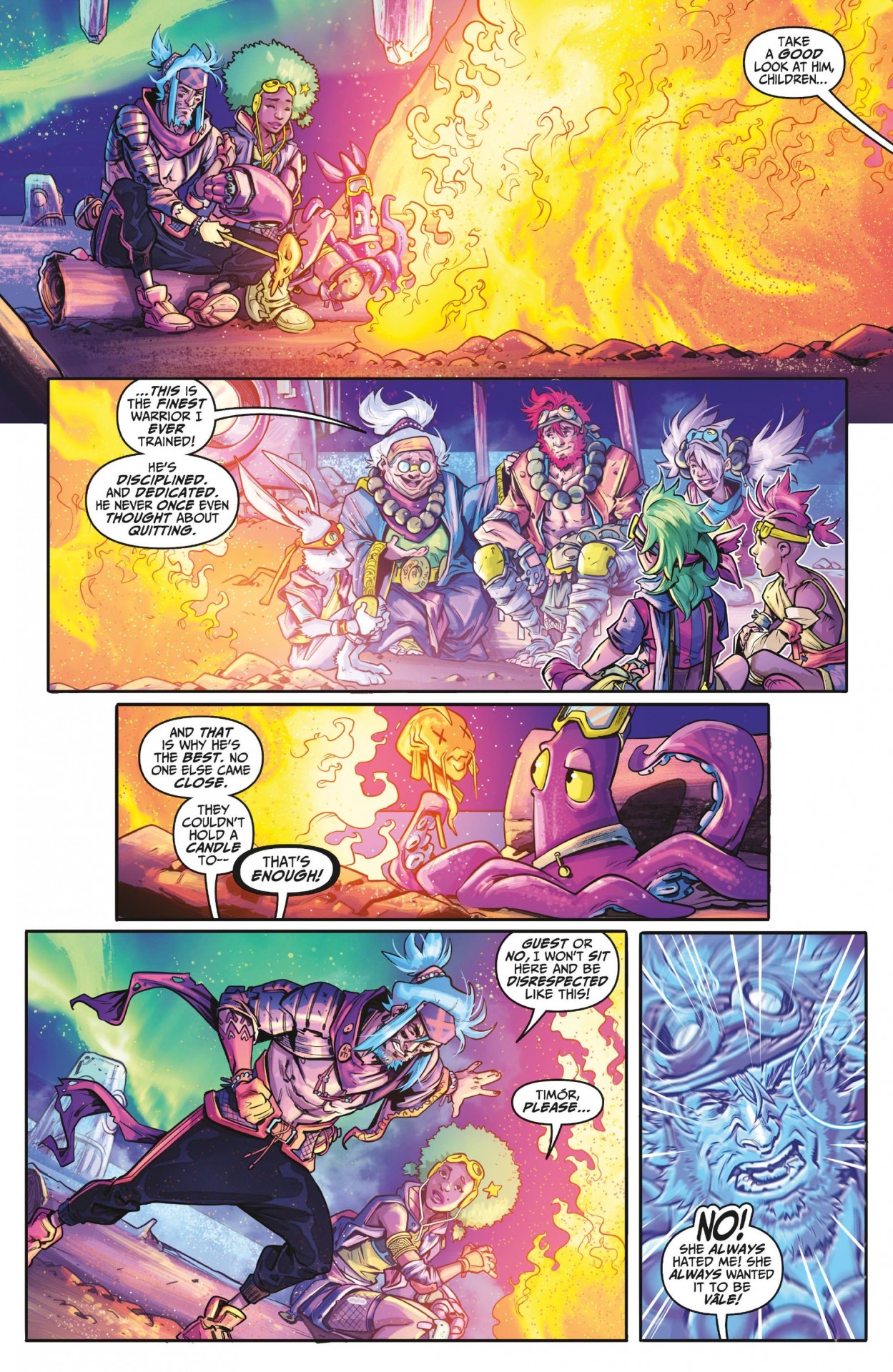 The 128-page paperback collects all five issues and costs $15. You can also get the digital edition (Kindle/comiXology) for $12.