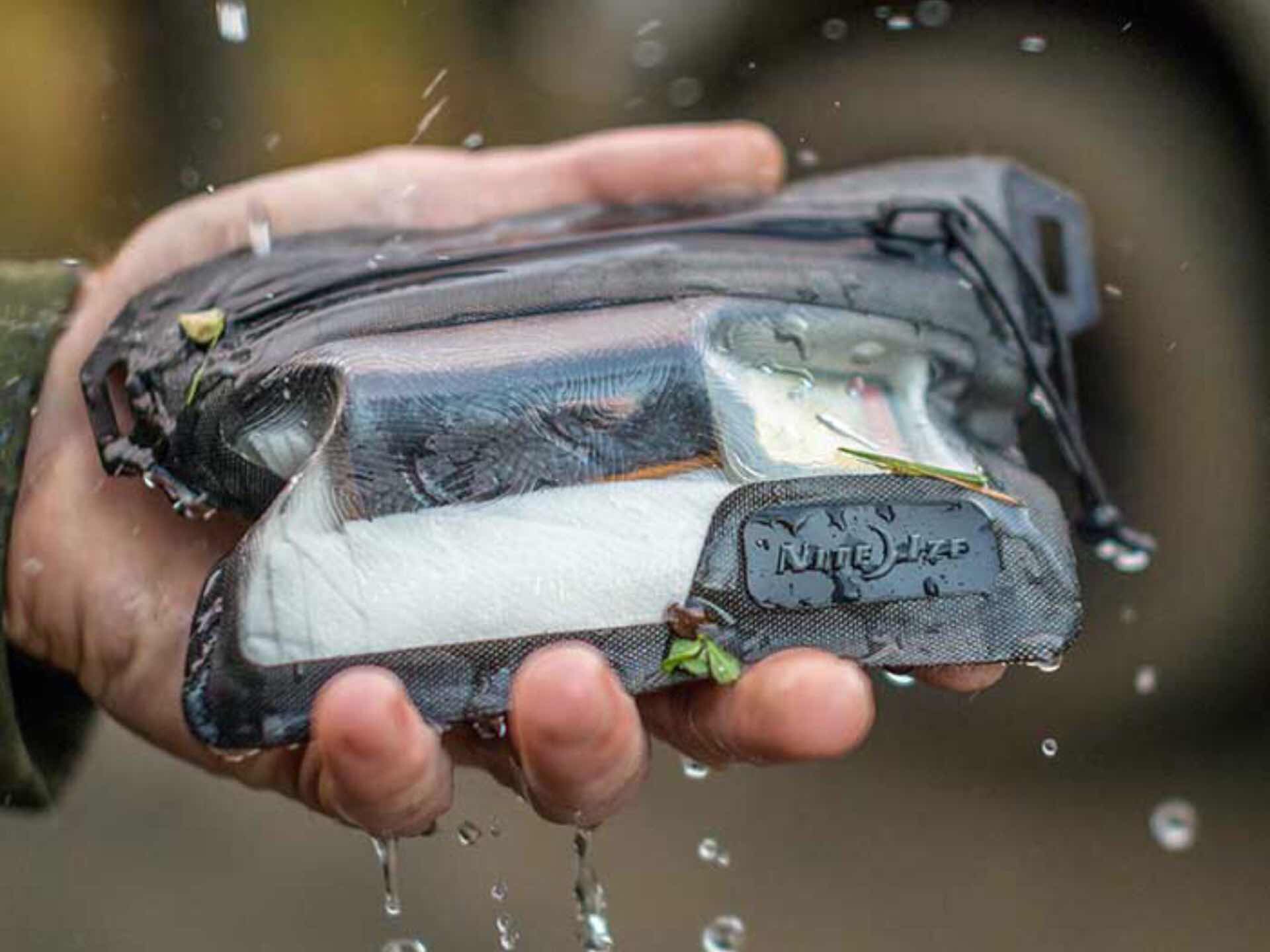 Nite Ize "RunOff" Waterproof Wallet
Whether you spend a lot of time in wet environments in the outdoors or you just like going to water parks a lot, you need a way to keep your pocketables protected. You could try to get by with a sandwich bag or something, but it's not exactly the most watertight option around.
Nite Ize's "RunOff" waterproof wallet is a completely waterproof + dustproof pouch constructed from lightweight, durable TPU material with RF-welded seams. It sports the company's own TRU Zip zipper system, which allows the wallet to be totally submerged in water or mud and remain airtight, keeping your cash, cards, earbuds, and more safe from the elements.
Built-in anchor points on the sides and an integrated loop on the back make it so you can easily attach the wallet to your backpack, belt, or wherever else: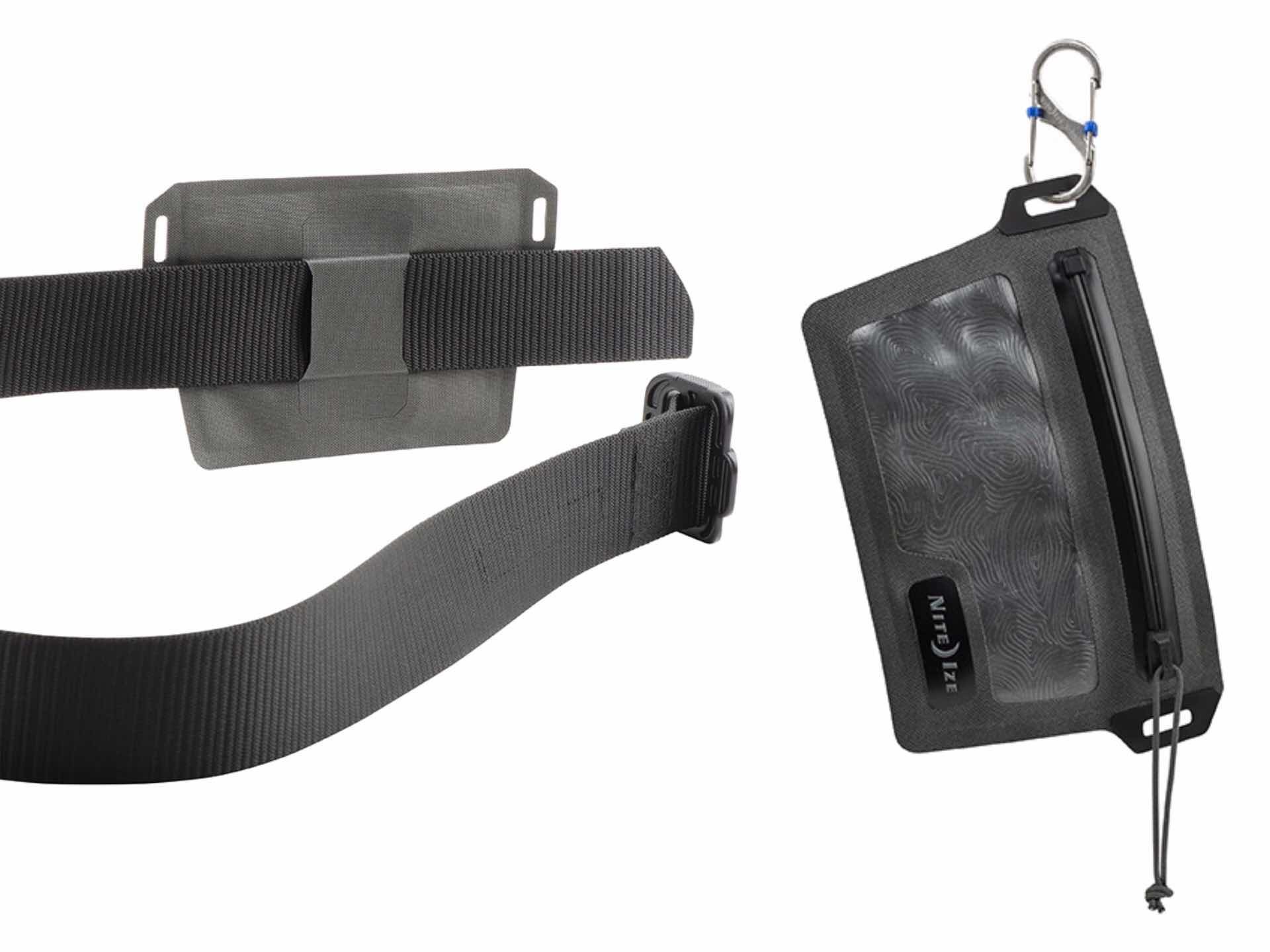 The RunOff wallet is perfect for keeping your stuff organized and protected wherever your adventures take you, and the translucent window on the front lets you discern the contents at a glance. Get yours for $25 on Amazon.