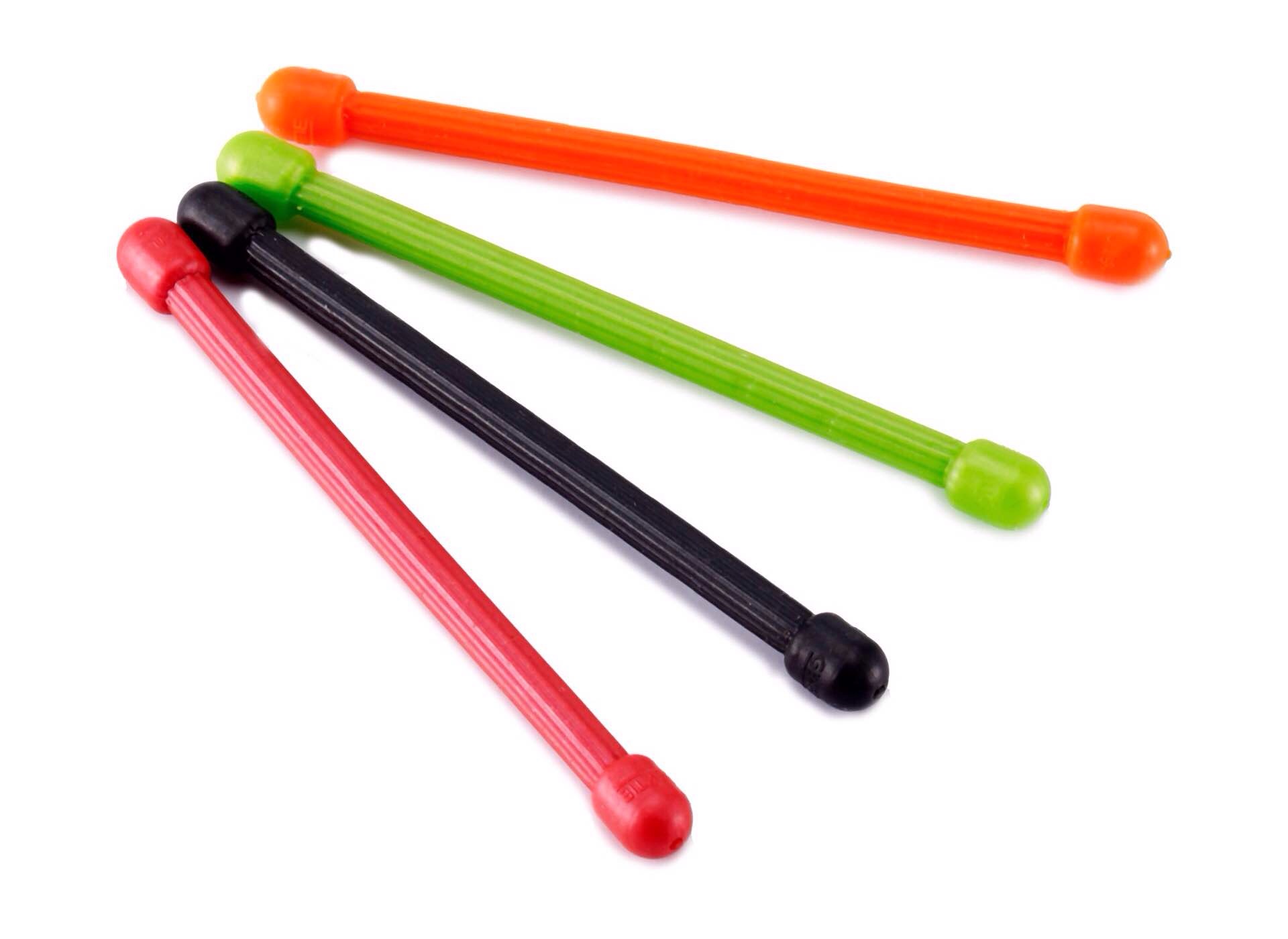 Nite Ize Reusable Gear Ties
2015 is here and we're living in the future, and yet headphone cable management is still a thing. Until it becomes a thing of the past (audio implants, anyone?), check out Nite Ize's reusable 3″ rubber twist ties.
Within each tie is a strong wire that holds its shape as you bend and twist it, while its tough rubber shell grips nicely to keep cables from slipping out. Very simple but so great to have around when you need it. The ties can also be used in other ways, like closing up bags of bread or produce.
A pack of four (orange, lime, red, and black) is just $3 on Amazon.