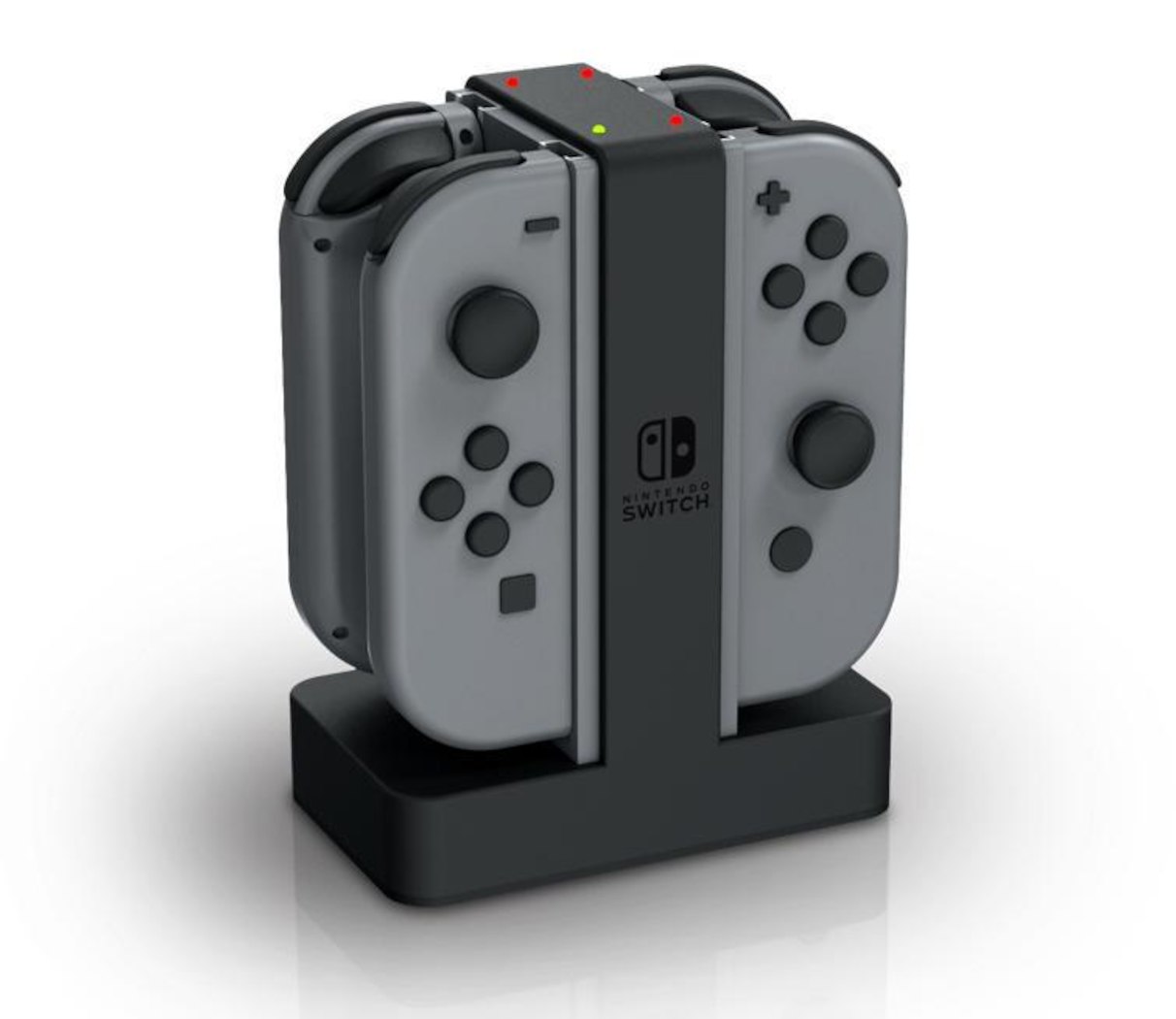 Nintendo Switch Joy-Con Charging Dock
One of the big selling points of the Nintendo Switch is that up to eight Joy-Con controllers (four lefts + four rights) can be paired to the same console for multiplayer gameplay. You'll soon find yourself needing to charge all those controllers though, and the official Joy-Con charging dock by PowerA can help out by handling four of them at a time.
Each slide-in connector has its own LED that shines red when its controller is charging and green when it's fully charged. It doesn't get any simpler than that. Plus, the dock — which has a weighted base to keep it sturdy — gives you a handy place to store all your Joy-Cons when they're not in use, rather than letting them get lost in a couch or whatever.
If you only have one set of Joy-Cons (i.e. the ones that came with a single Switch), then you don't need this dock. If your family does have multiple sets though, you should pick one up for $26 on Amazon. You'll be glad you did.