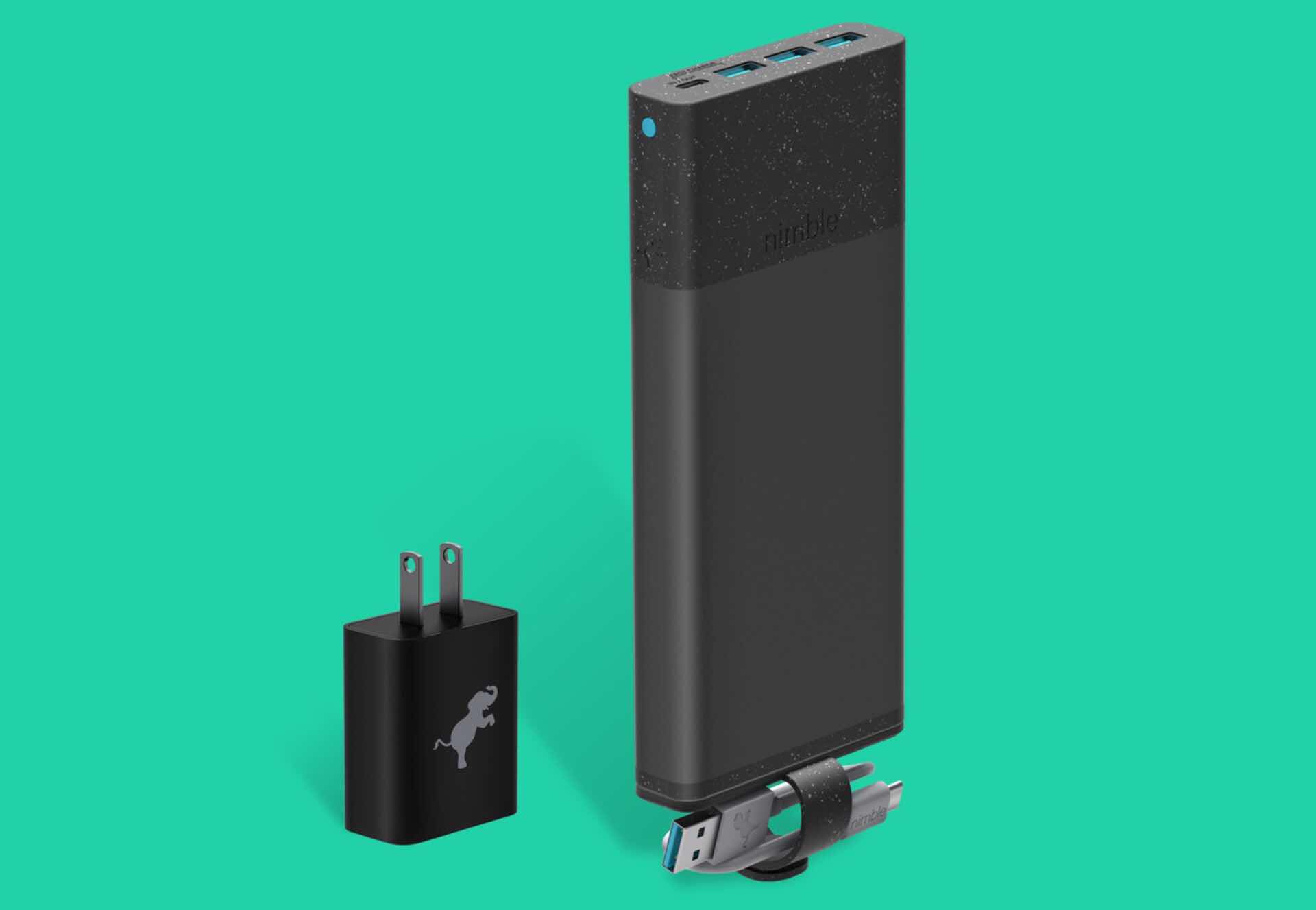 Nimble 10-Day Fast Portable Charger
Nimble's 10-day portable charger is a high-speed, eco-friendly option for keeping all your gadgets charged. It features 4 output ports — including an 18W USB-C with Power Delivery and a USB-A with Quick Charge 3.0 — so whether it's an iPhone or iPad, an Android device, a camera, or the Nintendo Switch, you can charge it quickly.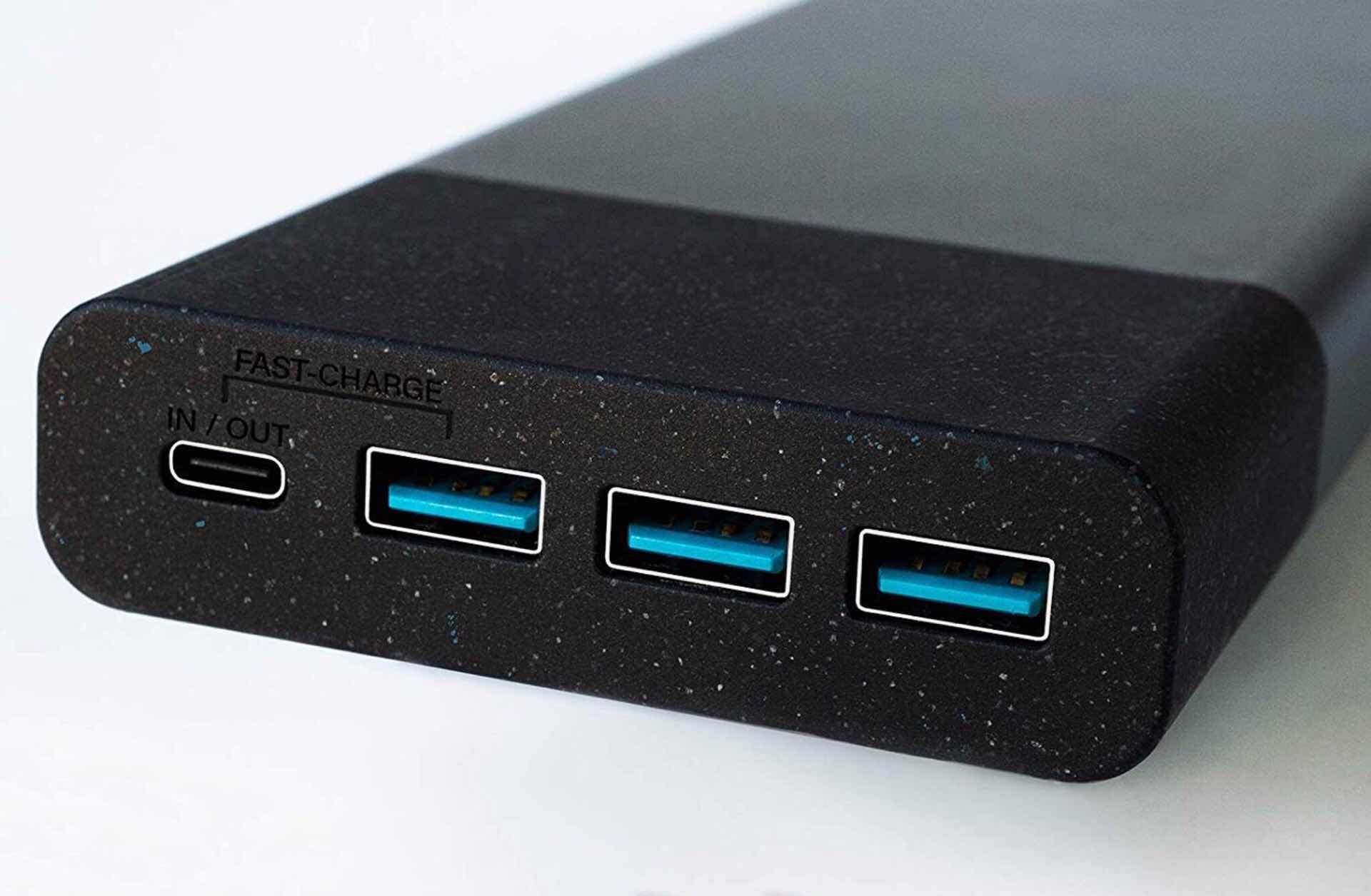 Throughout its slim profile, the charger makes use of premium sustainable materials, including plant-based bioplastics (sourced from renewables like corn starch and sugarcane), fully recyclable anodized aluminum, etc. Even the packaging it comes in is plastic-free, and instead made from 100% recycled scrap paper.
One particularly nifty feature is the removable cable storage strap that magnetically attaches to the bottom of the charger: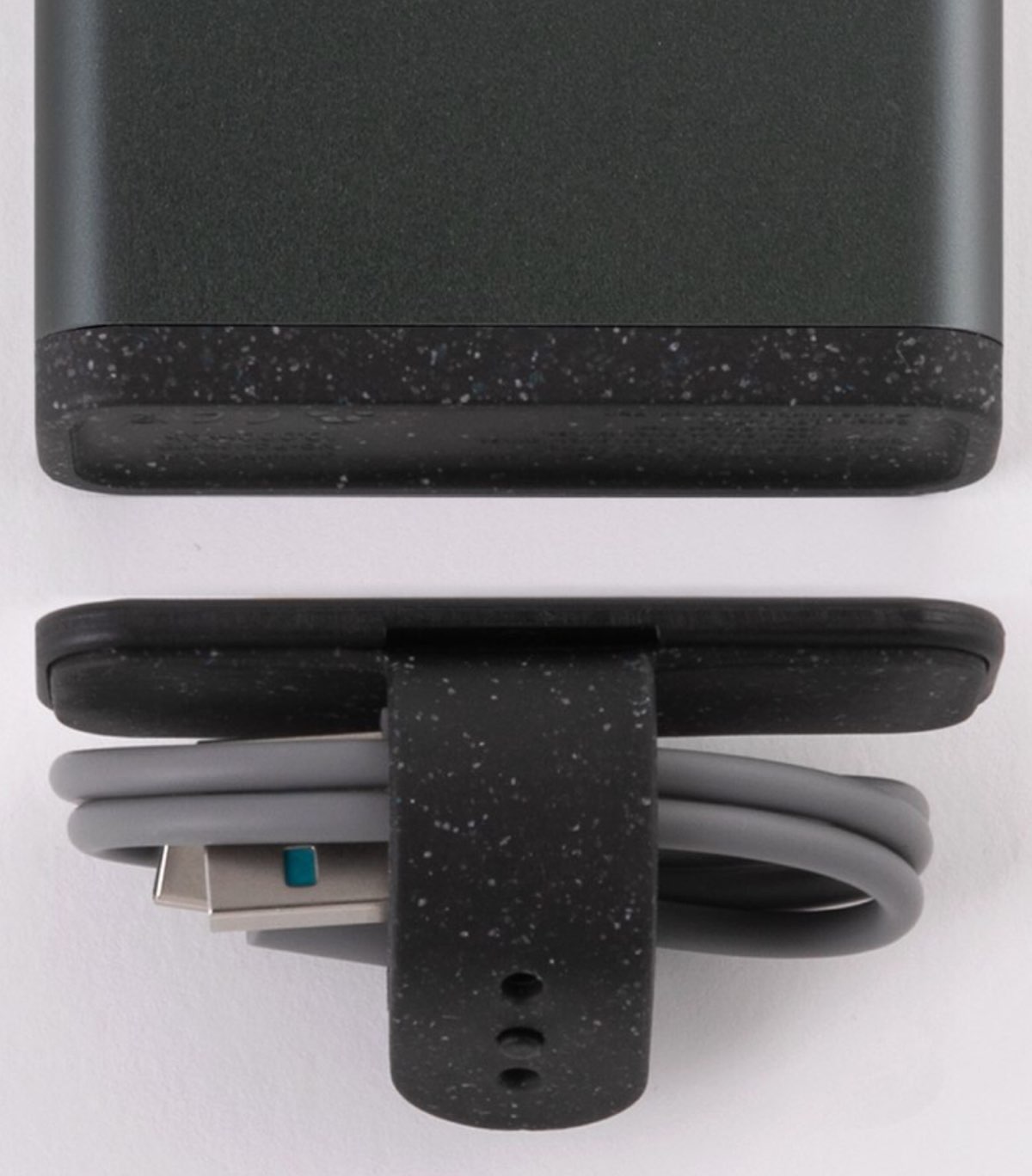 This 10-day (26,800 mAh) model ($100) happens to be the largest of a line of similar chargers, with other options including: