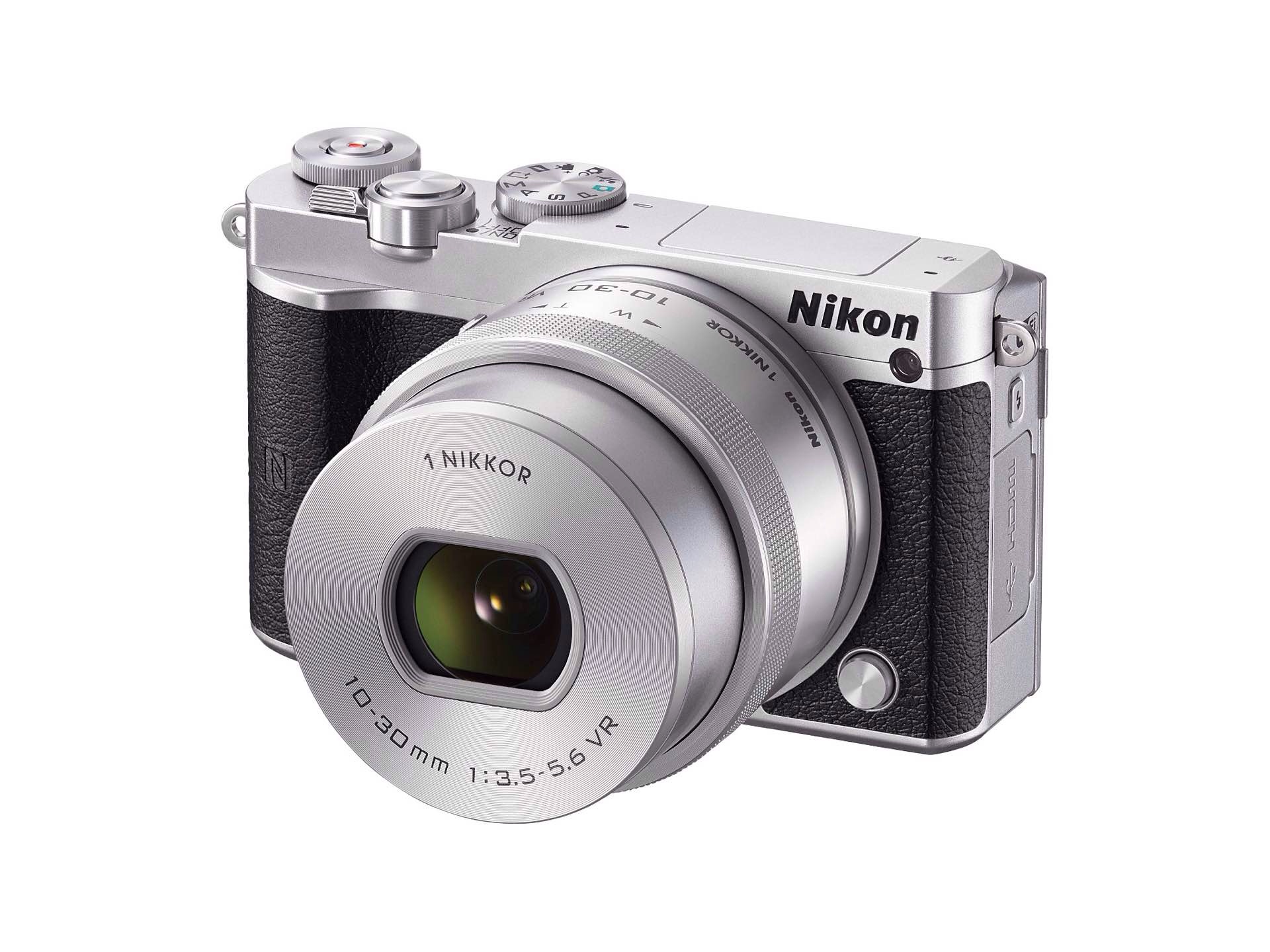 Nikon 1 J5 Mirrorless Camera
Last week, Nikon announced the latest model in the J-series (i.e. the "prosumer" level) of their Nikon 1 mirrorless camera lineup: the Nikon 1 J5.
In addition to sporting a much classier design than its predecessor, the Nikon 1 J4, it also received a nice performance boost. The sensor is now 20.8-megapixel (up from the previous 18.4MP) and is supported by the new Expeed 5A engine (compared to the old 4A engine). This new engine allows the camera to record in 5K video (albeit only at 15fps) and supresses image noise in the ISO 160–12800 range.
The 3″ display/touchscreen can flip upward 180° and downward roughly 90°. When flipped upward, the Self-Portrait mode lets you easily compose your selfie and tap the screen to take a photo. Afterward, you can use the built-in (and unfortunately named) Glamour Retouch mode to soften skin tones, hide eye bags, whiten teeth, and more. And of course, the camera has Wi-Fi and NFC capabilities for wireless image transfers.
The Nikon 1 J5 is set to release on April 30th, 2015, but can be preordered now in Silver, Black, or White, starting at $497 for the body + 10-30mm zoom lens.
Want more info? DPReview has a nice overview of the camera (in slideshow form, alas).