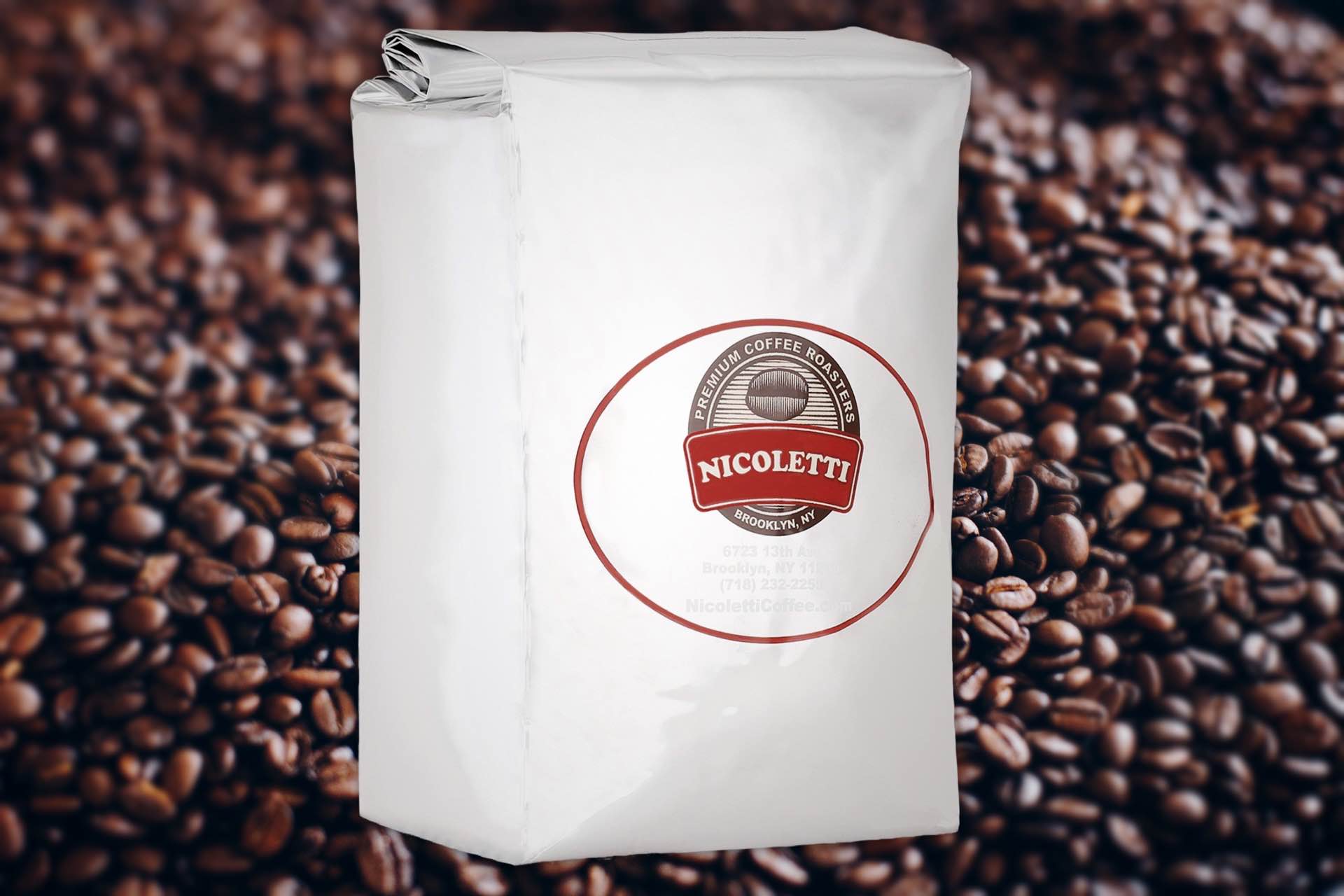 Nicoletti Coffee Roasters' Espresso Roast Beans
Background photo by Adam Lukac, and featuring the two-pound bag of beans.
---
Despite my line of work, buying coffee beans from Amazon isn't something I've ever thought to do. Especially ones meant for making espresso with.
However, I've heard too many great things about Nicoletti's espresso roast to ignore. According to their website, they ship beans from their place in Brooklyn across the US through Amazon and eBay only, which I find interesting. The reviews all looked very positive and the price seemed right, so I figured, what the heck?
Now, while their espresso roast isn't at all dark like you might expect — more of a medium-light, I'd say — it is delicious. Nutty, chocolatey, and a bit sweet. I can't believe something this good comes through Amazon.
Part of that comes from how fresh the beans still are once they arrive at your door. The roast date is printed right there on each bag, and most people get theirs within three days of roasting, and sometimes less than that! I've never heard of anyone getting a bag more than a week old. And man, you wouldn't believe the aroma that hits your nose the first time you open the bag. Out of this world.
For you coffee nerds out there, the beans are a blend of 75% Arabica and 25% Robusta — and even more specifically, the coffees come from Brazil, Guatemala, Costa Rica, and India — so you're gonna get some absolutely gorgeous crema out of this stuff, whether you use it in an espresso machine or a moka pot.
Believe the hype, folks. Grab yourself a bag and never look back: