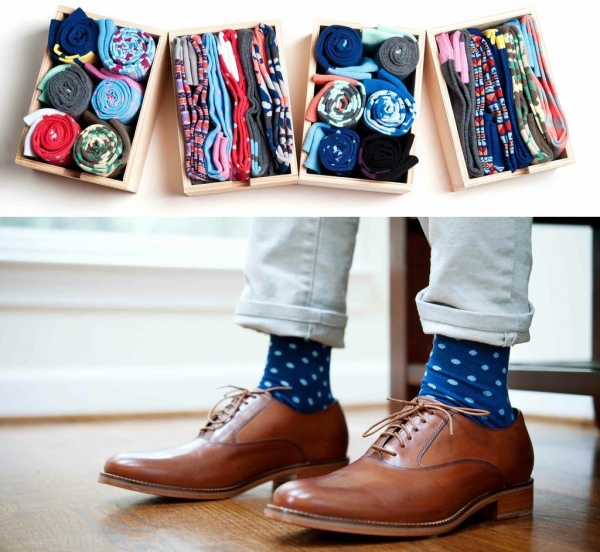 Nice Laundry
Nice Laundry is a company that sells premium, stylish socks for men and women. As their tagline states, their goal is to "rid the world of old and boring socks."
They sell individual packs of socks (each containing 6 pairs) for $39, but the real draw here is what they call the "sock drawer makeover", a discounted deal that gets you 3 packs of your choice (18 pairs total) for $99. If you're like me and tend to keep lots of old, tattered socks around, this is an easy way to reboot your entire collection without even leaving the house.
I've tried these socks (full disclosure: they were nice enough to me a complementary pair for review purposes), and can personally attest that they're quite comfortable and seem built to last. They breathe nicely, and thanks to some internal ribbing on the cuffs, they don't slip down at all. They're comparable to socks you'd find at upscale retail stores like Nordstrom.
What's more, Nice Laundry will even take your old socks and recycle/repurpose them in various ways, depending on their condition. I love this idea. Every order from Nice Laundry includes a pre-paid shipping label, so really the only thing you have to do is package up the old socks. Doesn't get much easier than that.
Head over to Nice Laundry's site to check out the service and browse their sock collections.