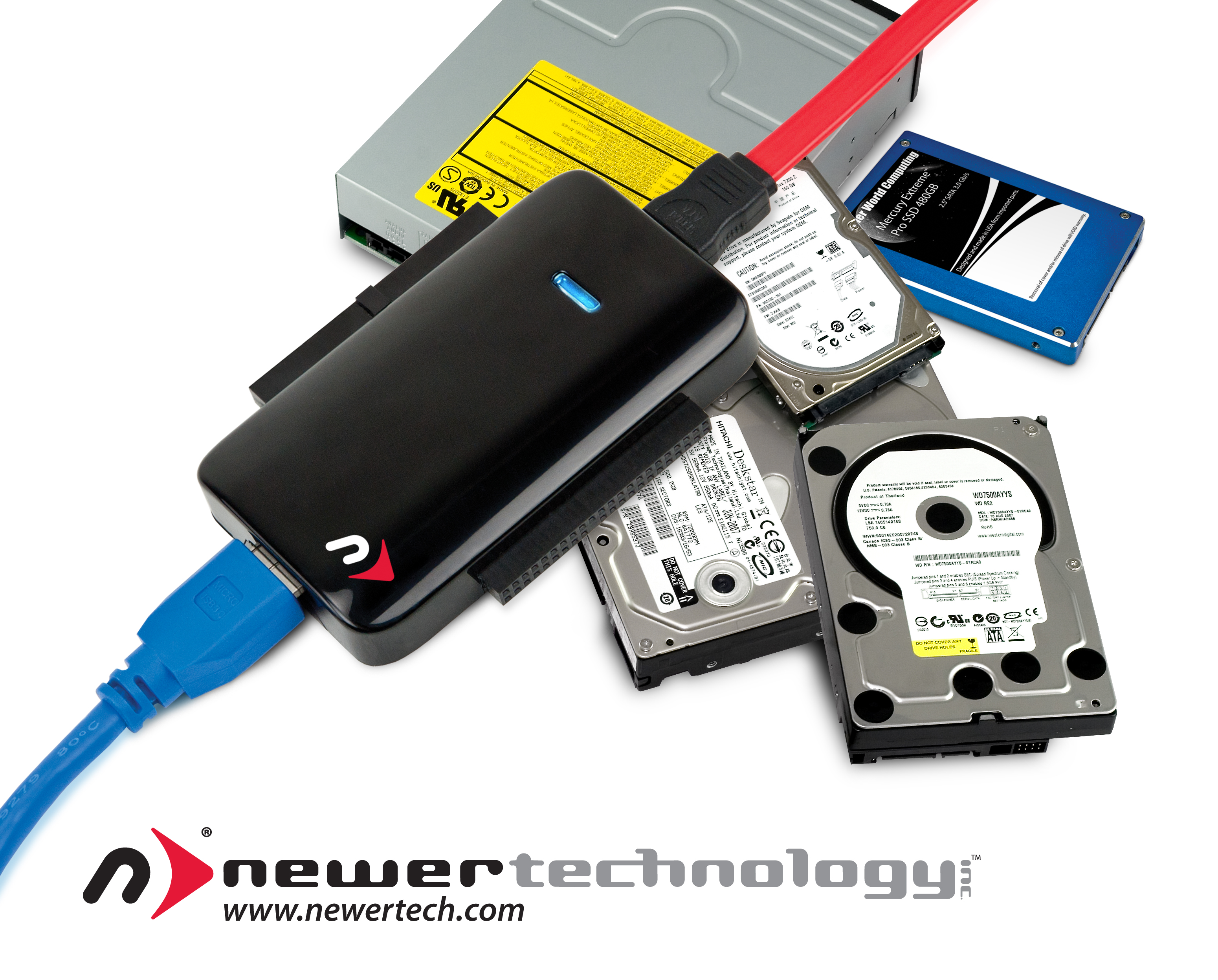 NewerTech Universal Drive Adapter
The NewerTech Universal Drive Adapter is a tool that no computer geek should be without. While flash memory is the hot trend for newer Apple laptops, there are still plenty of 2.5″ and 3.5″ drives floating around inside older Macs and PCs.
It's great for accessing bare drives without opening a computer or drive enclosure. It's compatible with almost any 2.5″, 3.5″, or 5.25″ drive from the last decade or so. This makes it the go-to tool for accessing data on the random hard drives in your closet, desk, or when doing computer repair. This is one of those tools that you might only use a few times a year, but it's invaluable when you need it.
Get it on Amazon for $25.