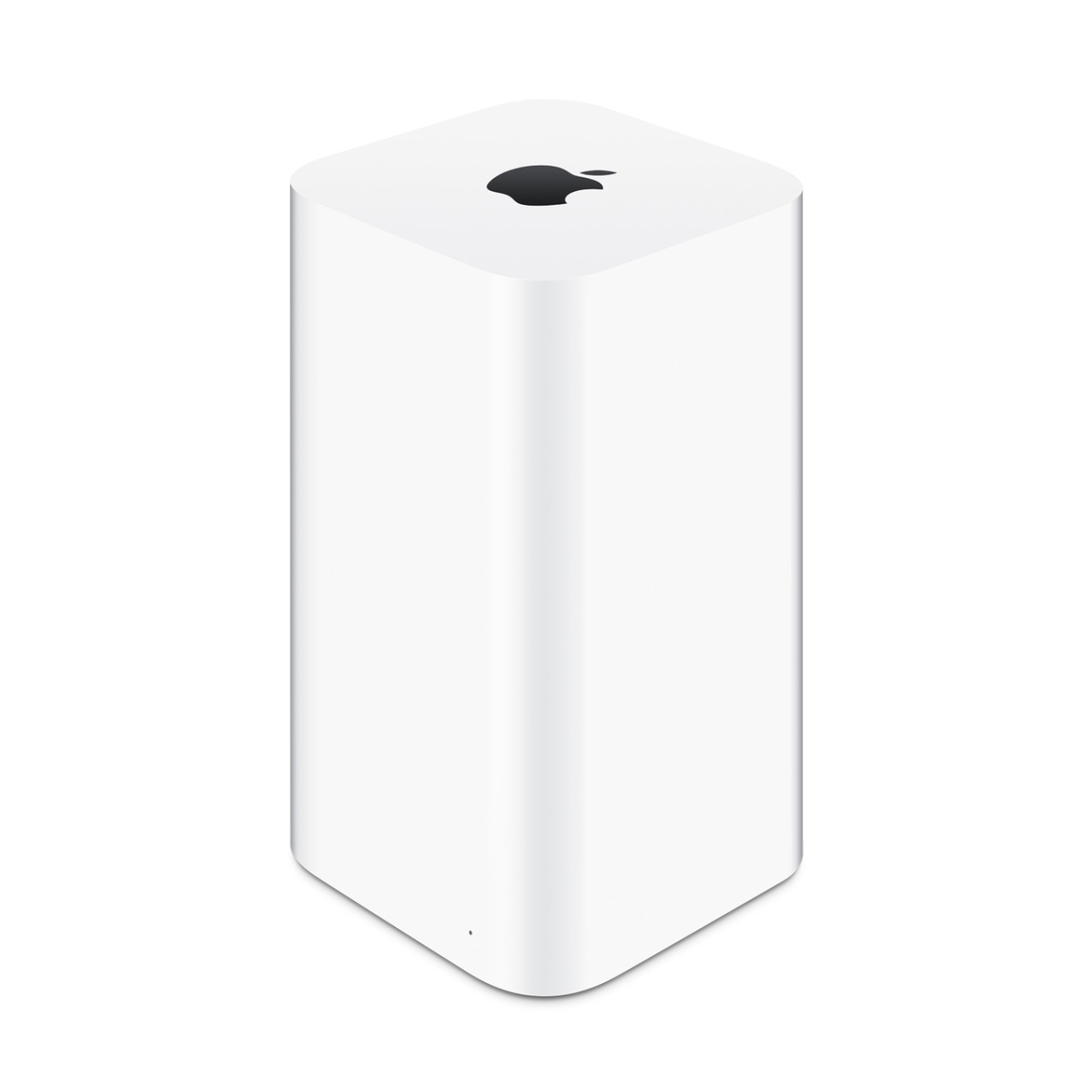 Apple's New AirPort Extreme and Time Capsule Base Stations (802.11ac)
There were tons of amazing things announced during Apple's WWDC 2013 keynote the other day, but two of those products that are already available for purchase are the new AirPort Extreme and Time Capsule Base Stations. These bad boys are now equipped with 802.11ac WiFi technology, which is said to be up to three times faster than the previous 802.11n.
Each one sports an oddly monolithic design (3.85″ x 3.85″ X 6.6″), with several ethernet ports and a USB slot on the back. The WiFi antennas are built into the top of the tower, and there are now six of them — three for the 2.4GHz band and three for the 5GHz band. The guys over at iFixit have also discovered that there's a tiny fan inside, interestingly enough.
The standard AirPort Extreme goes for $199, and the Time Capsule comes in two flavors, based on storage size: 2TB for $299, and 3TB for $399.