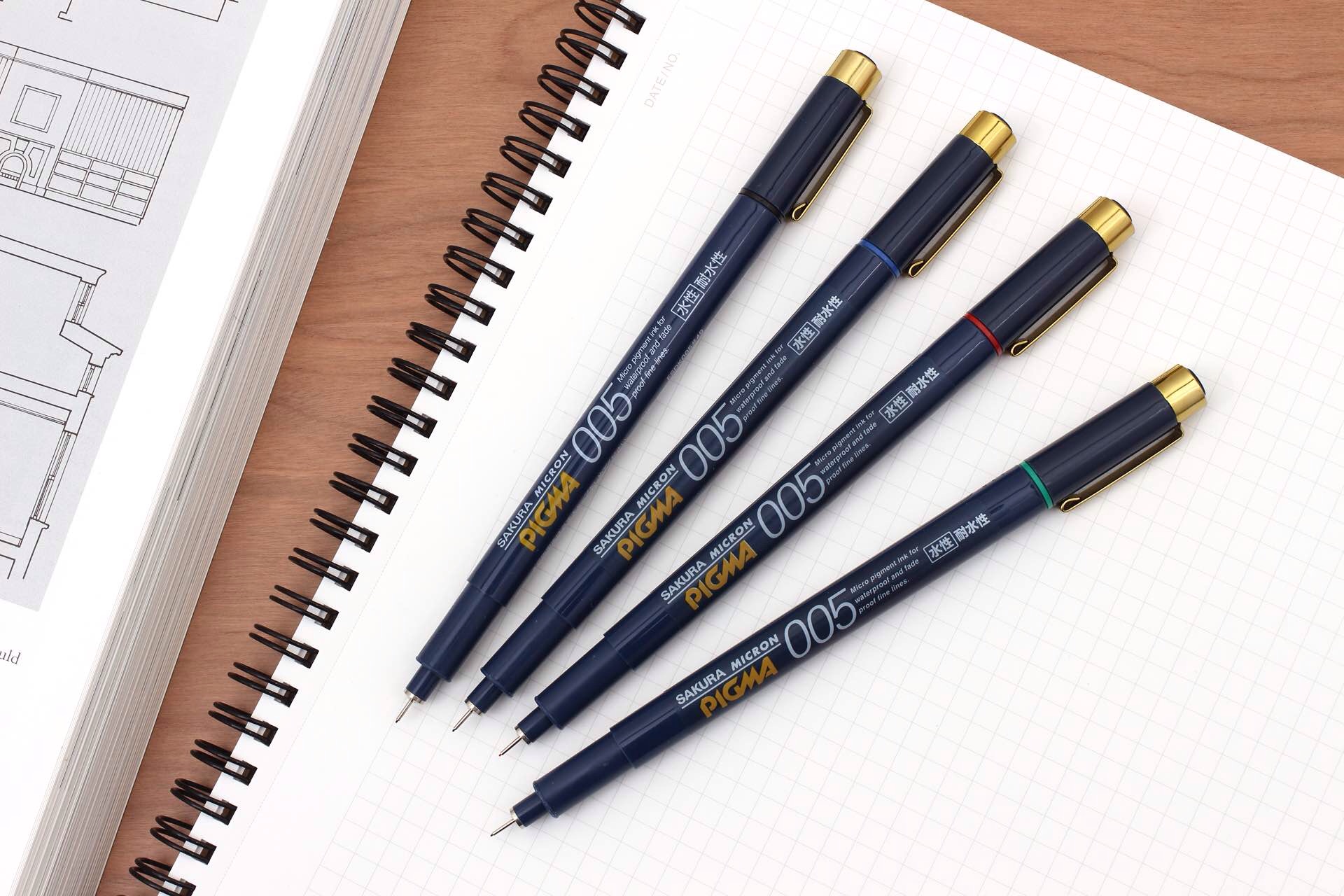 The New Sakura Pigma Micron Pens
Last week, the folks at Jet Pens began offering redesigned Sakura Pigma Micron pens in the 005 size (0.20mm). On the inside they're the same great pens as ever, but now they come in beautiful dark navy cases with golden clips, rather than plain beige with silvery clips. I just want to look at them all day. Mmm.
If you're unfamiliar with micron pens, I'll let hand-letterer Sean McCabe explain:
Microns are hands-down my favorite pens. They don't bleed, they're affordable, long-lasting (as long as you're diligent about capping them), and above all: consistent. Virtually no matter how you hold the pen, you're going to get a consistent line in whatever size tip you're using. The ink is dark, and in no way translucent. You can't do any better when it comes to making letters.
Whether you're lettering, sketching, writing, or doing craft work, you can't go wrong with these microns.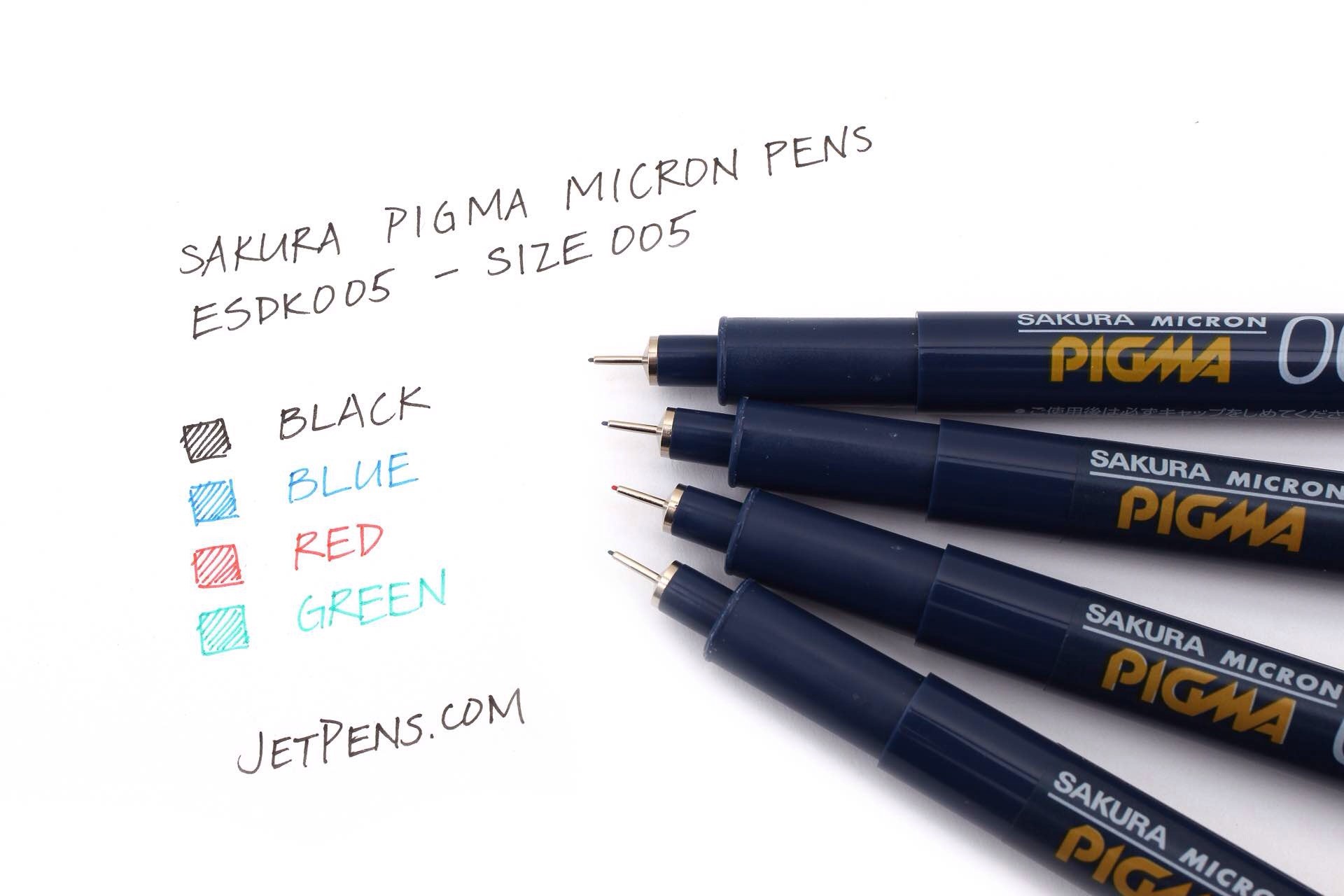 Pictured above are the pens' respective color outputs: Black, Blue, Red, and Green. Each pen is $3.60 a pop.