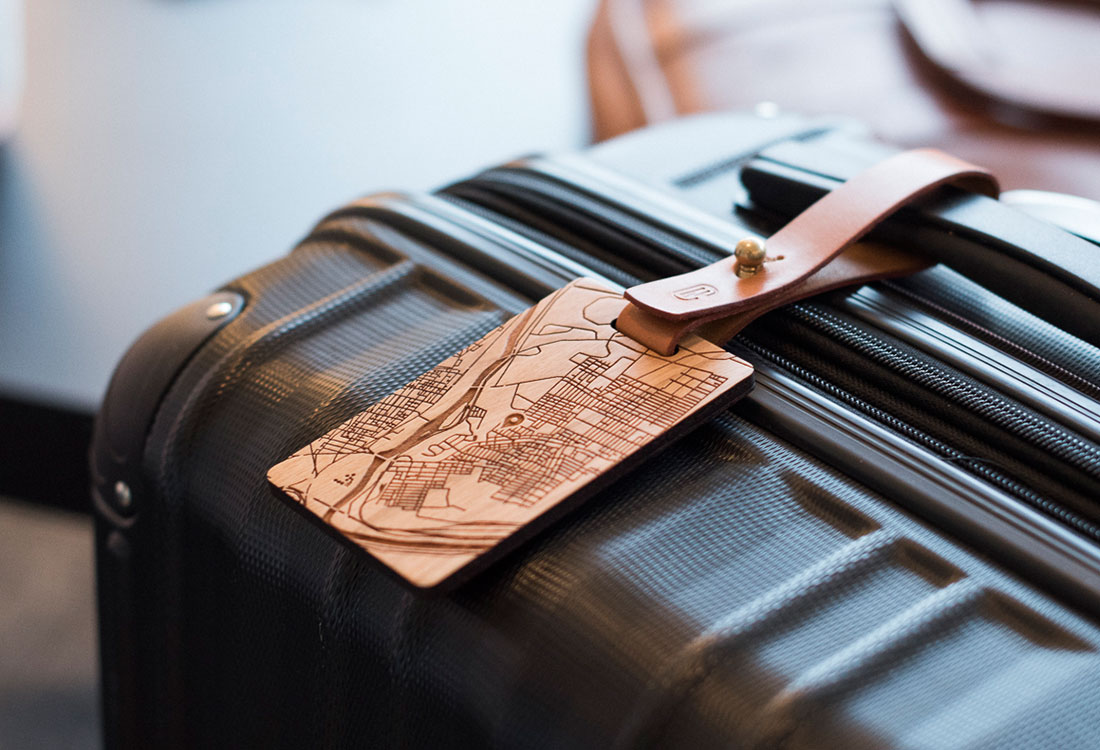 New Custom's Wooden Cartography Luggage Tags
A few days ago, Jeff Rock — co-founder of Mobelux, who designed and developed the website, logo, and back-end for our friends at Need — announced a new project called New Custom.
Tools & Toys readers will appreciate New Custom's first product: the "Cartography"-series luggage tag. It's an engraved, wooden luggage tag you design and customize every aspect of. Here's how it works:
First, you use their map tool to select a location or topographical area (I chose Magic Kingdom in Walt Disney World):

Then, you choose materials for the tag, including the wood (walnut/maple/cherry), the leather band (natural/tan/medium brown/dark brown/black), and the hardware (brass/nickel):

Lastly, you customize up to seven lines of text/graphics on the reverse side. You can write whatever you like in a number of text styles, such as your name, address, Twitter handle, email, phone number, a quote/haiku, etc.:
The result is one of the coolest luggage tags you'll ever own. Create your own for $75 at New Custom.