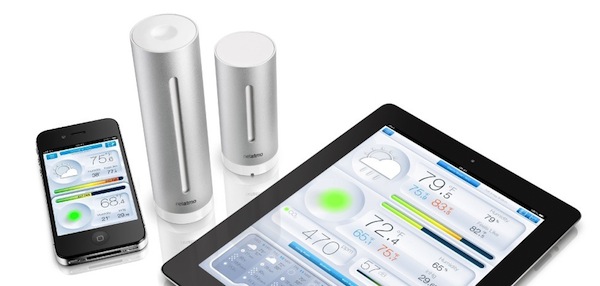 Netatmo Personal Weather Station
We've linked to the WS-2080 Wireless Home Weather Station before, but the Netatmo Personal Weather Station for iOS looks like a more elegant solution to all your home-grown weather needs.
The Netatmo system is designed for indoor or outdoor use, and track air quality (including CO2 concentration noise pollution as well as weather conditions, like temperature, humidity, barometric pressure and more.
The system syncs this data to the cloud, where the iOS (or Android) app can fetch it. Alerts can be setup, and the whole service is free with the purchase of the $179 hardware.