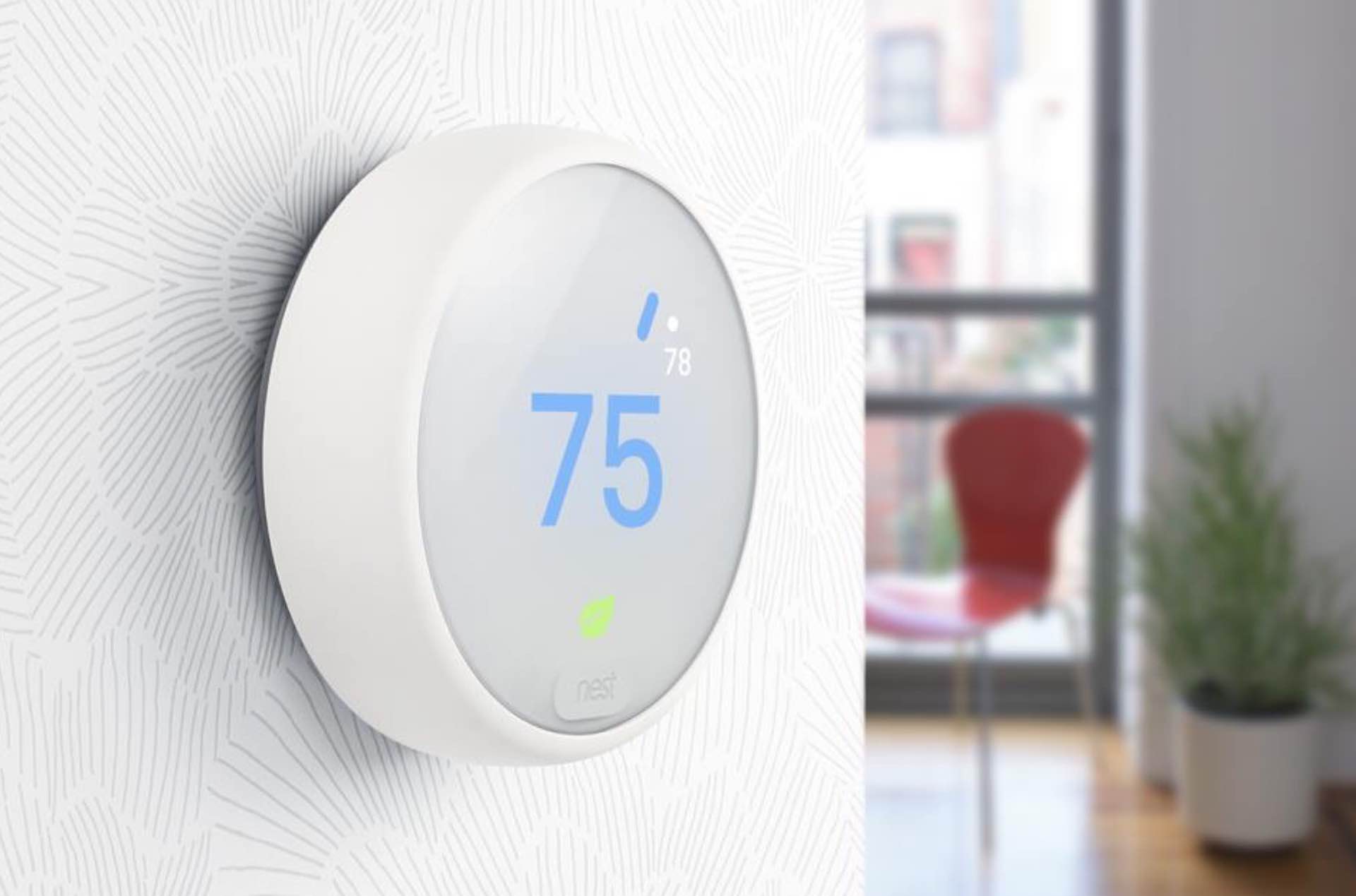 Nest Thermostat E
The latest in the Nest smart thermostat lineup, dubbed the Nest Thermostat E, works just like the original Nest but is more affordable ($169 vs $249) and designed to be less noticeable:
That's why whatever you see on the frosted display is like a watercolor – soft and diffused, quiet and calm. When you walk up close, the temperature appears. And it fades into the background when you walk away. It's technology made to disappear – not fight to be seen.
Like its predecessor, the Nest Thermostat E promises to learn from your habits and preferences, then use that data to help save on energy usage and costs, all in an easy-on-the-eyes package that more people will be able to justify spending their hard-earned money on. And, of course, it can likewise be controlled and monitored via the companion iOS app wherever you are.
As of this writing (Aug 31st, 2017), the Nest Thermostat E is not yet available on Amazon, but you can purchase it directly from Nest's site for $169.