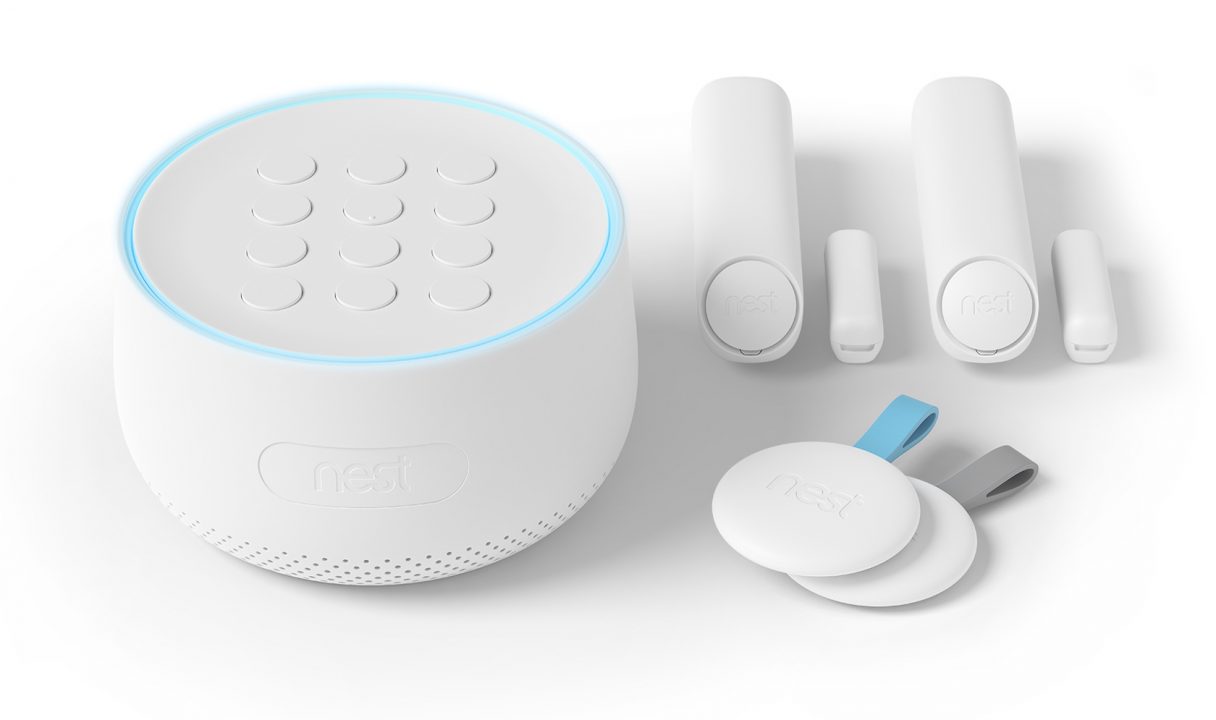 Nest Secure Starter Pack
The Nest Secure alarm system includes 1 Nest Guard, 2 Nest Detects, and 2 Nest Tags.
The Nest guard is the motion sensor, keyboard, and the alarm. The Detect is a door, window, or a motion sensor. The Nest tag allows you to arm and disarm the device without using the passcode. If you get an alarm, the system will send your phone an alert, you can verify what is happening (with a Nest cam), and then call the police. There is an optional cellular back up service if the Wi-Fi is down, and Nest is planning to offer 24/7 professional monitoring in the future.
While a lot of companies are offering a "DYI" home security product, the Nest products do look really nice. Here is a neat feature of the door sensors that I would find really useful:
Say the house is armed and you need to leave early or let the dog out. Just press the button on Nest Detect when you open the door. With Quiet Open, the house stays armed and the alarm stays silent. And when you walk past Nest Detect at night, Pathlight helps you see in the dark.
I have an "old fashioned" alarm, and have to disarm and arm it can easily wake up people in our household. Once they add the 24/7 monitoring, this product may be the best one on the market. There is still no HomeKit compatibility, though.
The starter pack is available for pre-order for $499.