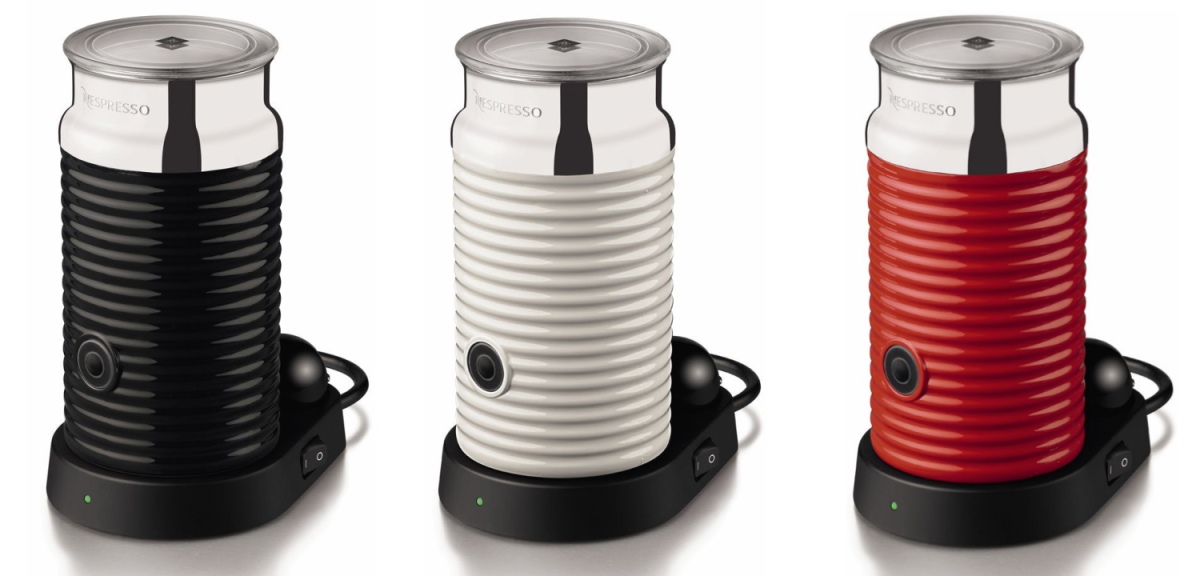 Nespresso Aeroccino 3
Before the coffee geeks cry out with indignation: yes, I realize I am linking to a Nespresso product and Nespresso is a blight on the coffee-making world, but this is not one of their wasteful coffee pod contraptions.
No, the Aeroccino 3 – no relation to the AeroPress – is merely a milk frothing machine, and a good one at that. It can froth milk hot or cold, with the hot temperatures ranging between 160°F and 170°F. You can get a sense for the froth quality and other details from this video review.
For someone who enjoys drinking lattes every now and then, something small like the Aeroccino is ideal for taking on trips, because most hotels aren't going to have an espresso machine in the room. And like the AeroPress, the Aeroccino is quite easy to clean up. Put the two in a bag together, and you've got yourself a nice little mobile coffee setup to work with.
The Aeroccino is available in black, white, and red, with prices ranging anywhere between $100-$160 depending on who you buy it from.