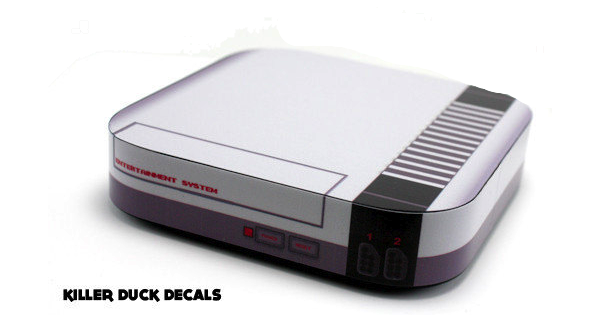 NES Console Apple TV Skin
The Apple TV is a staff favorite around here. The $99 box brings iTunes, Hulu, Netflix and more to your HD TV with ease and grace.
But what if Apple's little black box is too boring for you, this Etsy project is for you. The $10 skin slips on over the Apple TV, giving it a more retro look.